 What is Series A funding?


Series A funding is a type of equity-based financing that is considered the first major round of external funding startups can raise. Also known as Series A financing, it's usually funded by private equity firms and venture capital firms.
Startups typically use the capital raised from Series A funding to continue to grow, funding such things as product development and staffing. In return for their investment, Series A investors usually receive what is known as "Series A preferred stock."
Why do startups seek Series A funding?
Building a business from the ground up is expensive. There are a myriad of costs a startup needs to account for in its early stages, such as product testing and development, staff wages, equipment, legal and registration fees, and marketing, to name a few examples.
The average startup doesn't have access to immediate funding or have angel investors knocking on their door from the outset. Unless the founders can bootstrap their company, they must proactively seek external funding to grow and, essentially, survive. After all, even startups with access to massive amounts of funding can fail, so a company with little to no funding sources is likely to struggle.
This is where Series A and other rounds of funding come in. Series A funding provides startups with a means to raise capital through external funding.
When should companies start Series A funding?
A startup should typically initiate a round of Series A funding once it can offer investors a proven business model with a clear value proposition. It should have a solid grasp on key components of its business model, including its potential market and what price point at what price point it will sell its products or services.
Series A investors look to fund startups with a promising outlook. As such, startups can attract Series A investors by demonstrating the traction that their product or service has already gained. For example, they may have a fast-growing user base or steadily increasing revenue.
So unless a startup can instill confidence in potential investors that their investment will be worthwhile, it may be best to hold off on initiating this round of funding.
Prior to Series A funding, many startups engage in a round of funding known as seed funding or seed money. The money raised in this round of funding aims to support a startup during its infancy. A startup may also choose to initiate a round of funding before seed funding called pre-seed funding. This round of funding typically comes from the startup founders themselves.
If a startup wishes to continue with funding rounds after completing Series A funding, it can progress to Series B funding and possibly Series C funding. Series B funding is focused on propelling the startup to the next level, while Series C funding is concerned with scaling the business even more rapidly. It is by no means necessary to initiate further rounds of funding — some startups may choose to start and end their funding with Series A funding.
If a startup finds success with funding rounds, it may choose to go on to Series D and Series E funding. In rare cases of extreme success, it may choose to proceed to Series F and Series G funding.
What is the average size of a Series A round?
Seed A funding can be lucrative, which is why so many startups set out to get a piece of the pie. Crunchbase analyzed over 2,500 Series A rounds raised by US-based startups between 2018 and late January 2020 using data sourced from their own database. They found that:
The majority of Series A rounds are less than $9M.

The median Series A round was $8.6M nationwide.
It's important to keep in mind that some companies may not be successful in raising money using funding rounds. For every unicorn company that raises millions, there are countless startups that fail to raise any funding.
What companies have raised Series A funding?
Many of the world's most successful companies raised Series A funding in their early days.
Google, Uber, and Amazon all raised millions of dollars of capital in their respective Series A rounds. More recent examples of startups that raised Series A funding include Nearby, aifora, and CoLearn.
The first major round of external funding, Series A funding can help a startup to grow. It can be preceded by seed or even pre-seed funding and be followed by several rounds of funding. A startup considering raising capital with Series A funding should ensure they are in a sound position to do so before initiating the process.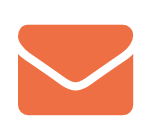 498 Seventh Avenue 12th floor
New York, NY 10018