Futuristic tech havens. The quantum time bomb. Psychedelic medicines. AI that can read your emotions. Here are the top tech trends poised to reshape industries in 2021.
From the mass adoption of telehealth to the remote workforce, technology has moved front and center as every industry grapples with the effects and fallout of the Covid-19 pandemic.
2021 will be a crucial year for the refinement and retooling of technologies, especially those that took the spotlight during the year of social distancing and lockdowns.
Using our emerging tech insights platform, we analyzed signals like patent and investment activity, executive chatter in earnings transcripts, media mentions, and more to identify the top 12 tech trends to watch in 2021. 
Our 58-page report digs into trends like:
Crypto breaks into the mainstream with rewards & loyalty programs

Chief prepper officers: Resilience becomes a part of corporate DNA

Shoppers meet at digital storefronts in the metaverse

Physical spaces are reimagined and repurposed

Remote care solutions bring the hospital into the home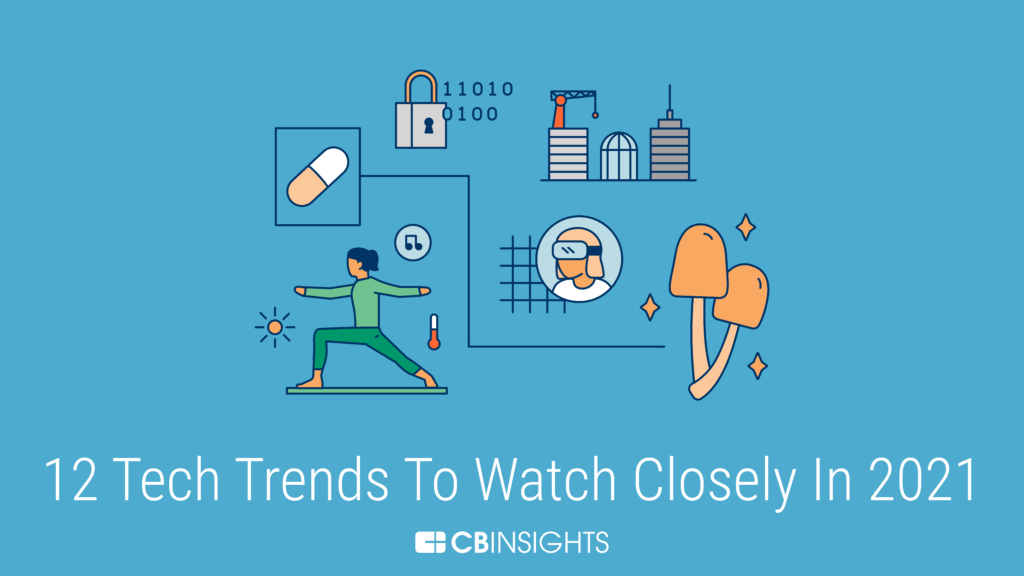 ---
This report was created with data from CB Insights' emerging technology insights platform, which offers clarity into emerging tech and new business strategies through tools like:
If you aren't already a client, sign up for a free trial to learn more about our platform.