The startup plans to use the funding to expand its presence to more cities in the US. Here are the top-line bullets you need to know.
Nearby, an e-commerce platform for local retailers, has raised $21M in a Series A funding round. The round drew participation from Google Ventures, Redpoint Ventures, Obvious Ventures, Cowboy Ventures, among others.
How's the company performing?
Oakland, California-based Nearby is a hyperlocal marketplace that supports the purchase, shipping, and marketing needs of local retail businesses.
The company, which started in September 2020 with just 17 local businesses, has doubled the number of sellers on its platform since then.
Nearby has over 20 employees and has made over $100,000 in sales.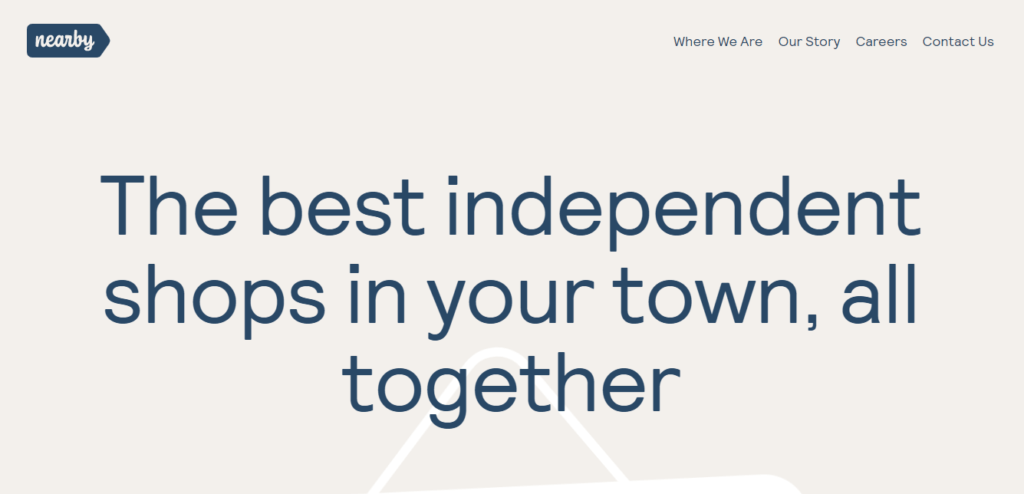 Source: Nearby
Why does the market matter?
The global e-commerce market is projected to grow at a CAGR of 14.7% and reach a value of $27.15T by 2027, according to Grand View Research.
Technological advancements, cost advantage over brick-and-mortar stores, and increased reach have contributed to the growth of e-commerce.
The Covid-19 pandemic has caused many small-scale businesses and consumers to move online. The market for online orders has grown by 54% in the US, per Emarsys and GoodData.