Zoomo plans to use the funds to expand into other countries. Here are the top-line bullets you need to know.
Zoomo, a provider of electric bike fleets and fleet management software, has raised $30M in a Series B round that drew participation from AirTree Ventures, ArcTern Ventures, and Clean Energy Finance Corporation, among others. It secured an additional $30M in debt financing from Viola Group.
HOW'S THE COMPANY PERFORMING?
Australia-based Zoomo provides enterprises with electric bike fleets as well as fleet management software. The company also operates a B2C business, providing individual couriers with work vehicles suitable to their needs.
The company states that its UK business has grown 7x since July 2020 and is likely to grow an additional 20x by the end of the year.
Zoomo operates in the UK, the US, and Australia and has recently expanded into new cities within those markets, such as Manchester, Chicago, Valencia, Paris, and Stuttgart.
The company's customers include Domino's, Pizza Hut, Amazon Wholefoods, UberEats, Doordash, JustEat Takeaway, and Deliveroo.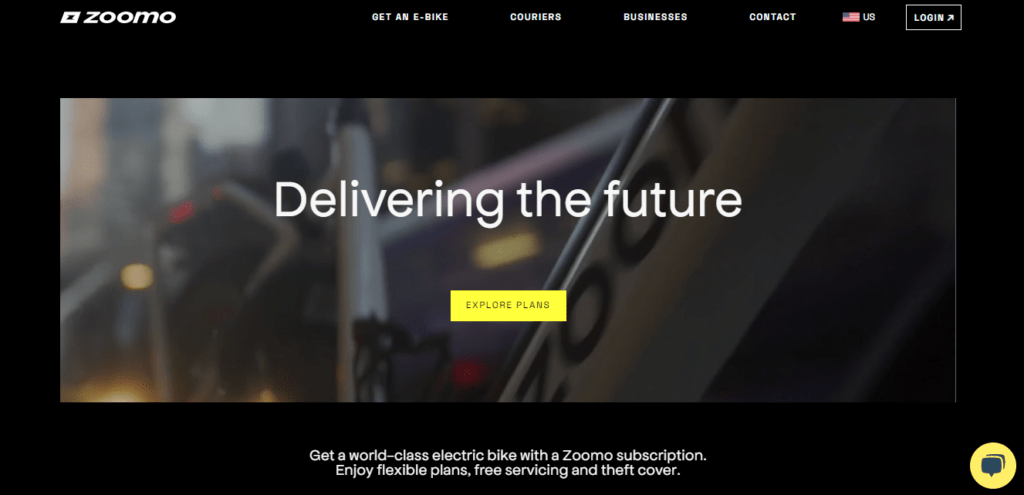 Source: Zoomo
WHY DOES THE MARKET MATTER?
The global electric cargo bikes market is expected to grow at a CAGR of 12% and reach a value of $1.1B by 2026, according to Expert Market Research.
The key factors driving market growth are the rising focus on lowering CO2 emissions and the decreasing costs associated with the ownership of electric fleets.
Micro-mobility technology for last-mile deliveries is increasingly being adopted to combat traffic congestion and support environmental initiatives.