It's been 3 months since Zoom made its public offering. We take a look at the company's top stakeholders at the time of IPO and how they're doing now.
On April 18, Zoom Video Communications went public on Nasdaq at a share price of $36, surpassing its expected pricing range of $33-$35. It was valued at up to $9.2B at the time — nearly 10x its previous valuation of $991M in early 2017.
The IPO, which came 6 years after Zoom raised its Series A in 2013, marked a major milestone for the firm's founders and investors.
Three months have passed and things are looking rosy for Zoom's top investors, whose stakes in the company have gotten more and more valuable.
Breakdown of top stakeholders
Using Zoom's S-1 filing, we calculated how much its top stakeholders' shares were worth at the time of IPO, based on a $36 share price.
Here's the breakdown of Zoom's top investors, including board members, executives, and institutional investors.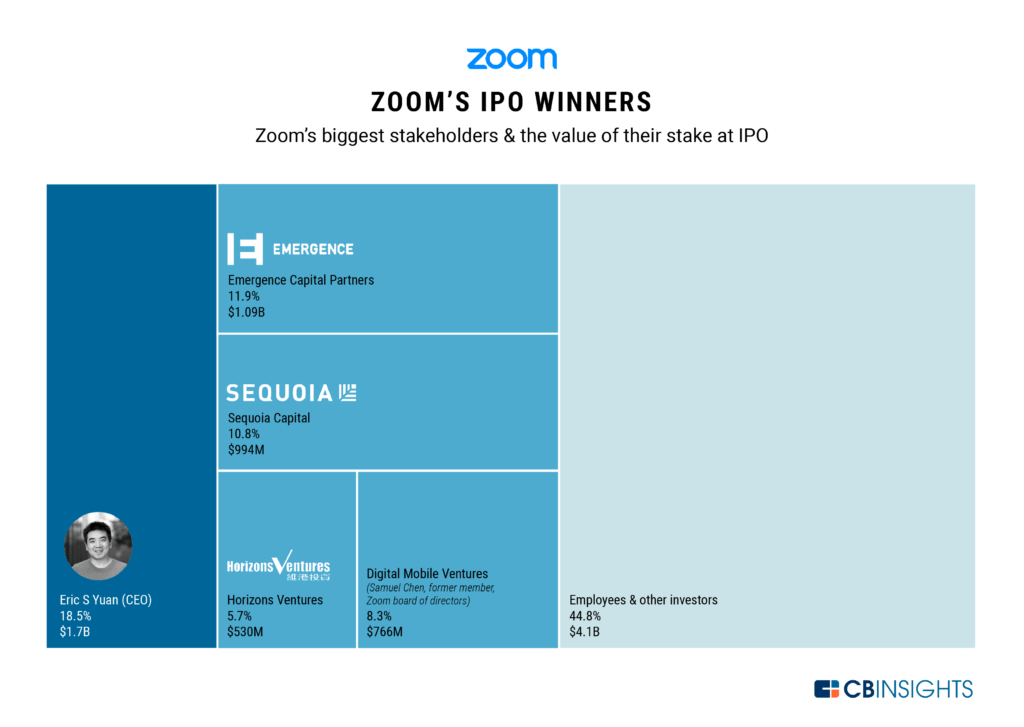 Zoom founder and CEO Eric Yuan has the largest stake in the company, at 18.5%. At the initial share price of $36, that comes out to a $1.7B stake.
After Yuan, VCs Emergence Capital Partners and Sequoia Capital have the largest stakes, with 11.9% and 10.8% respectively, valued at around $1B each. Horizons Ventures rounds out the largest venture capital stakeholders with 5.7%.
Digital Mobile Venture Ltd., of which former Zoom board member Samuel Chen is a director and stockholder, has an 8.3% stake in the company.
Since Zoom's IPO, the value of these investors' shares has only grown as the company's stock price has trended upward, never dipping below the initial price of $36. At its highest, Zoom's stock was worth nearly $107.34 per share — nearly 3x its IPO share price. Now it's hovering healthily in the $80-$100 range.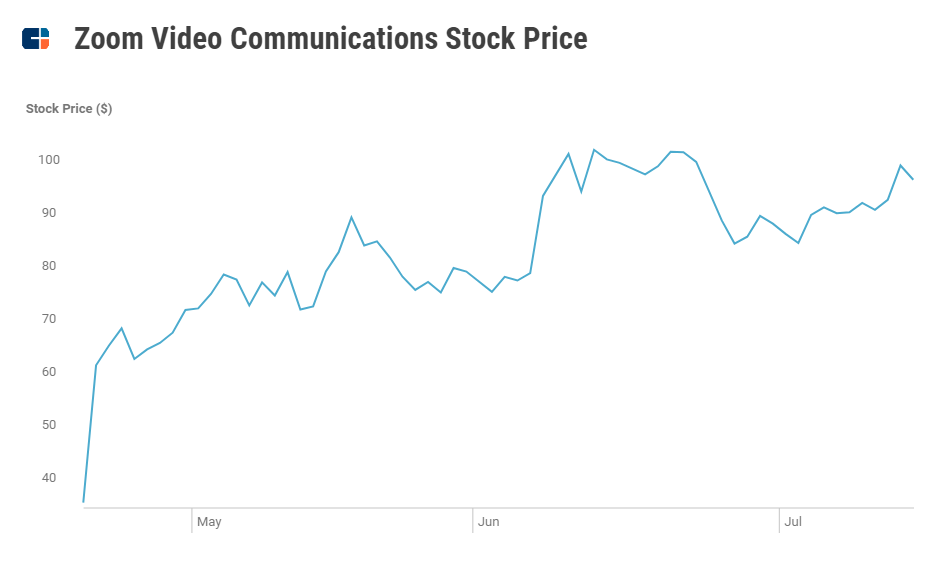 Top institutional investors timeline
Prior to IPO, Zoom had only 4 funding rounds. Each of its top 3 VC investors participated in 1-2 rounds.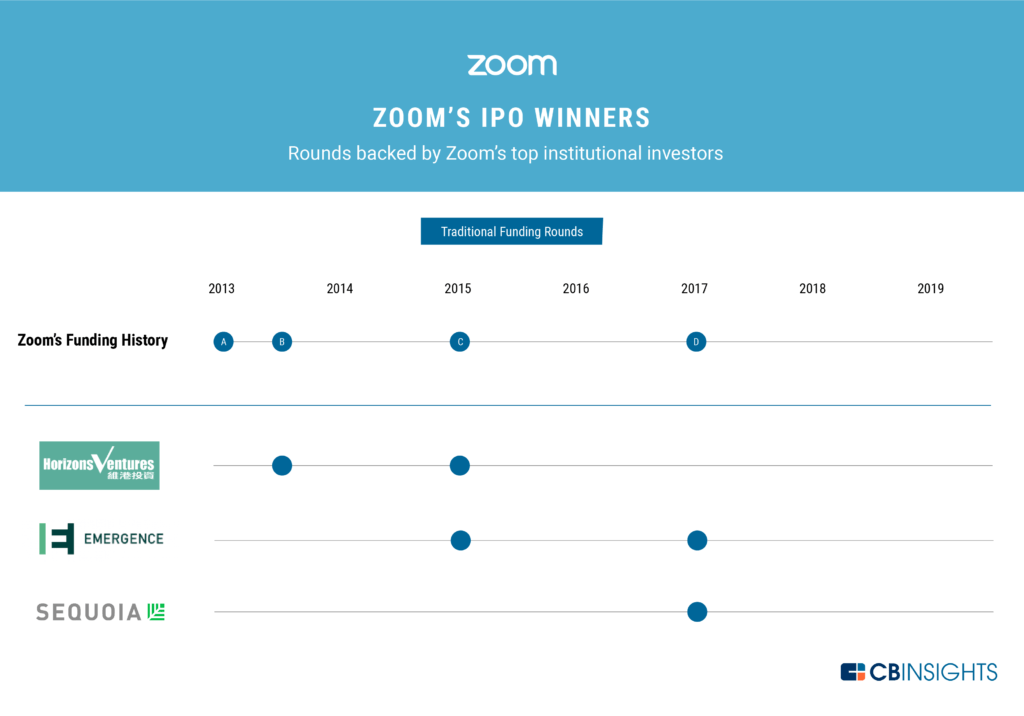 Horizons Ventures was the first top VC investor to back the company, participating in its $6.5M Series B round in September 2013. Sequoia was the last onboard, only backing Zoom's $100M Series D in January 2017.
Emergence Capital Partners co-invested with both VCs, participating in the Series C and Series D.
Other venture investors in the company included California-based AME Cloud Ventures and Qualcomm Ventures, as well as Japan-based IT-Farm Corporation.
If you aren't already a client, sign up for a free trial to learn more about our platform.