Zetwerk will use the funding to enhance its technology and market positioning. Here are the top-line bullets you need to know.
Zetwerk, a B2B manufacturing solutions provider, has raised $150M in a Series E. The round drew participation from D1 Capital Partners, Sequoia Capital India, Accel, and Lightspeed India Partners, among others.
How's the company performing?
India-based Zetwerk offers users access to manufacturing capabilities and converts digital designs to physical products. Its manufacturing capabilities include computer numerical control (CNC) machining, metal fabrication, and 3D printing, among others.
The company's revenue increased 3x year-over-year to $128M in 2021, and it expects to witness a 4x increase in revenue in 2022.
Zetwerk currently has more than 300 employees and provides its services to clients located across 15 countries.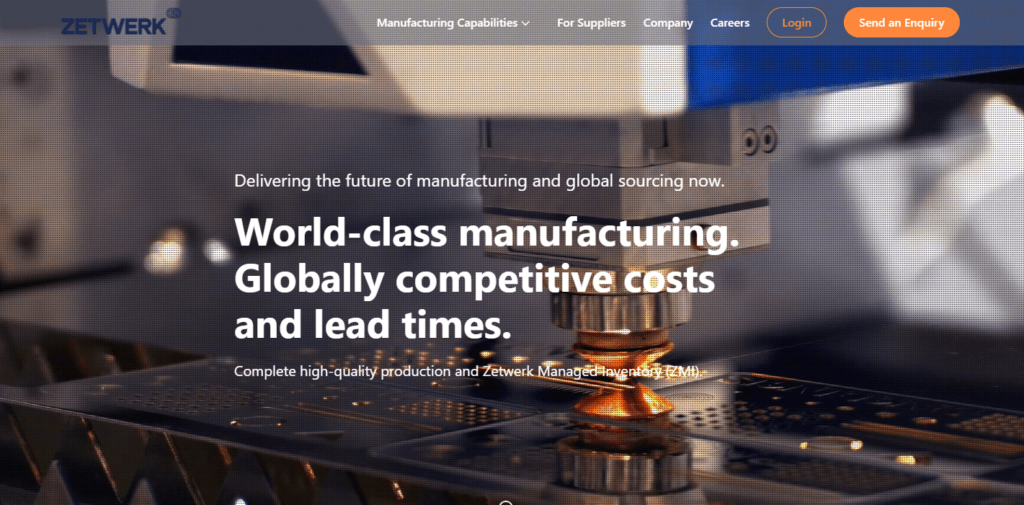 Source: Zetwork
Why does the market matter?
The global B2B e-commerce market is projected to grow at a CAGR of 18.7% to reach a value of $25.65T by 2028, according to Grand View Research.
Several vendors from high-performing economies have adopted digital transformation initiatives to ensure smooth operations, which has led to a growing demand for technologies to help manage online shopping operations, payments processing, and more.
The Covid-19 pandemic and subsequent rise in the volume of online purchases have contributed to e-commerce market growth.