The funding will help Zencargo extend operations to the Netherlands, Hong Kong, and the US. Here are the top-line bullets you need to know.
Zencargo, a digital platform for freight forwarding and logistics, has raised $42M in a Series B, with participation from Digital+ Partners and HV Capital.
How's the company performing?
London-based Zencargo is a digital platform that facilitates freight forwarding and logistics. It helps its users manage shipments with SKU data and provides analysis for supply chain decisions.
Zencargo offers its freight tracking services across air, sea, and land. Marine cargo accounts for half of its entire traffic.
The company provides its services to Amazon, Vivienne Westwood, Swoon Furniture, and Soho Home, among others.
The company expects to generate £100M ($120M) in revenue this year.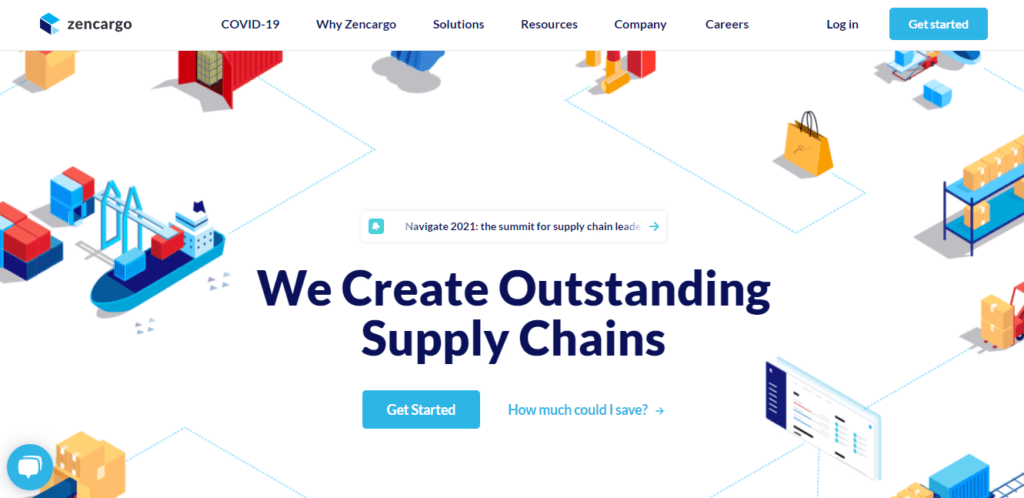 Source: Zencargo
Why does the market matter?
The global digital freight forwarder market is expected to grow at a CAGR of 16.1% and reach $2B by 2025, according to Marketsandresearch.biz.
The Covid-19 pandemic and subsequent supply chain disruptions have led to increased investments in freight management solutions. This is primarily to increase supply chain visibility and transparency and reduce costs.
Global supply chain and logistics tech funding reached $14.9B across 530+ deals in 2020.