Zebra Technologies bought Fetch Robotics to bolster its industrial automation portfolio. Here are the top-line bullets you need to know.
Zebra Technologies, an industrial software provider, has acquired 95% of Fetch Robotics, a developer of autonomous mobile robots, for $290M in an all-cash transaction. The company was acquired at a 30.53x price to sales (valuation to revenue) multiple and is expected to be complete by Q3'21. Zebra Technologies already owns 5% through an earlier investment.
WHO ARE THE PARTIES TO THE DEAL?
Fetch Robotics: California-based Fetch Robotics is a developer of autonomous mobile robots (AMRs) for warehouses and manufacturing units. The company generates ARR sales of about $10M year-over-year and the company's AMRs are used in about 100 logistics, distribution, and manufacturing sites across 11 countries.
Zebra Technologies: Illinois-based Zebra Technologies provides software solutions, RFID products, and printers for businesses. It has over 10,000 partners across 100 countries and has more than 8,200 employees.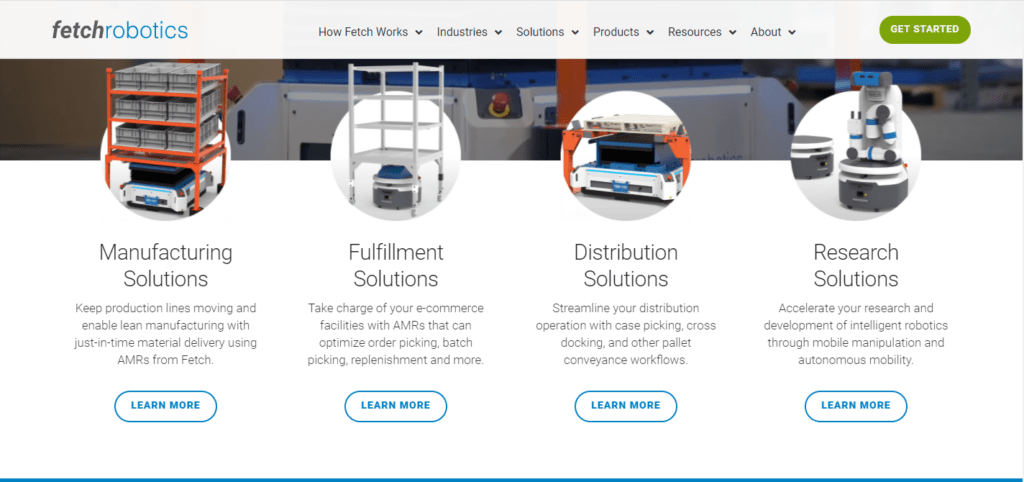 Source: Fetch Robotics
WHY DOES THE MARKET MATTER?
The acquisition materialized in the industrial robotics space where:
The global industrial robotics market is projected to expand at a CAGR of 12.3% to reach a value of $75.3B by 2026, according to Markets and Markets.
The Covid-19 pandemic has accelerated the adoption of automation, boosting investments for transforming conventional production facilities.