The funding will help Yummy support product development and market expansion. Here are the top-line bullets you need to know.
Yummy, an on-demand delivery and transportation super app, has raised $47M in a Series B. The round drew participation from Y Combinator, Soma Capital, Ethos Capital, and Anthos Capital, among others.
the state of Supply Chain & Logistics Tech q1 2022
Total supply chain funding remains elevated in Q1'22. Get the report to learn more.
HOW'S THE COMPANY PERFORMING?
Venezuela-based Yummy enables consumers to have groceries and other consumer goods — such as electronics and apparel — delivered in less than 15 minutes.
The platform has 2.5M registered users.
The company is working with 8K+ merchants and processes 800K transactions each month. It is also experiencing 40% growth quarter-over-quarter.
Yummy has exclusivity agreements with QSR brands such as KFC, Burger Shack, and Arturo's.
Yummy operates across 6 countries in Latin America, including Venezuela, Bolivia, Peru, and Panama.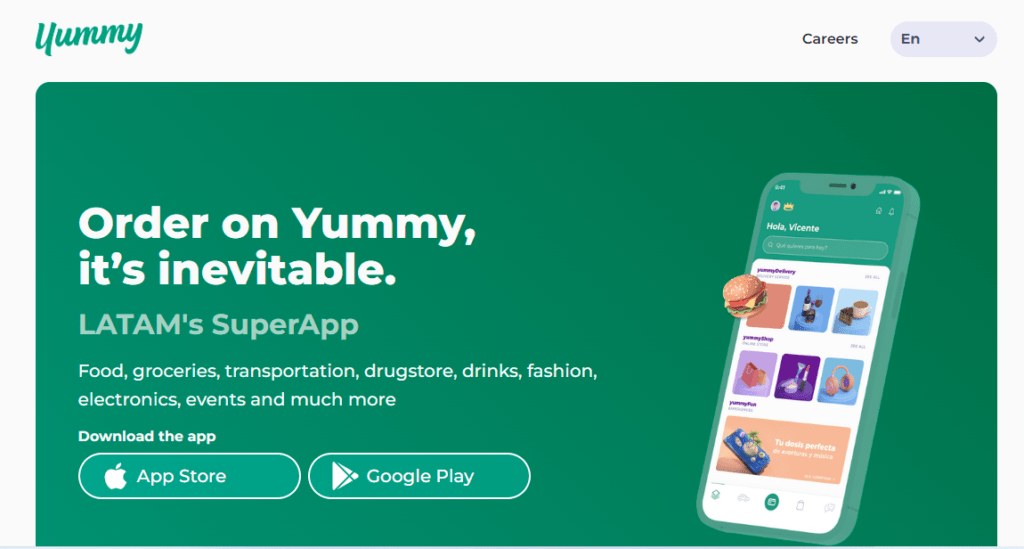 Source: Yummy
WHY DOES THE MARKET MATTER?
The global logistics market is expected to reach a value of $13T by 2027, growing at a CAGR of 6.5%, according to Allied Market Research.
The pandemic-induced increase in demand for fast-moving consumer goods (FMCG), medical supplies, and other consumer goods has accelerated the growth of online retail, which has driven global logistics market expansion.
Heightened supply chain disruption amid the pandemic has led to increased investments in logistics to drive efficiencies and cut costs.
Given Amazon's stronghold over the online retail market, retailers are differentiating by focusing on instant commerce, niche assortment, post-purchase experience, and consolidation through mergers, acquisitions, and partnerships.