The company has raised a $30M Series A round to support the launch of YouBiz — its multi-currency corporate card. Here are the top-line bullets you need to know.
YouTrip, a multi-currency neobank, has raised $30M in a Series A round that drew participation from undisclosed investors.
How's the company performing?
Singapore-based YouTrip aims to make multi-currency transactions more affordable and efficient.
The company has processed nearly 20M transactions and more than $800M in spend volume.
Its rewards program, YouTrip Perks, was launched in September 2021 and has since seen a 150% increase in transactions.
The company is aiming to launch YouBiz, its multi-currency corporate card, in early 2022. YouBiz supports over 150 currencies and has already garnered more than 1,000 sign-ups.
The neobank currently operates in Thailand and Singapore. It is also planning to expand into Indonesia, Vietnam, Malaysia, and the Philippines.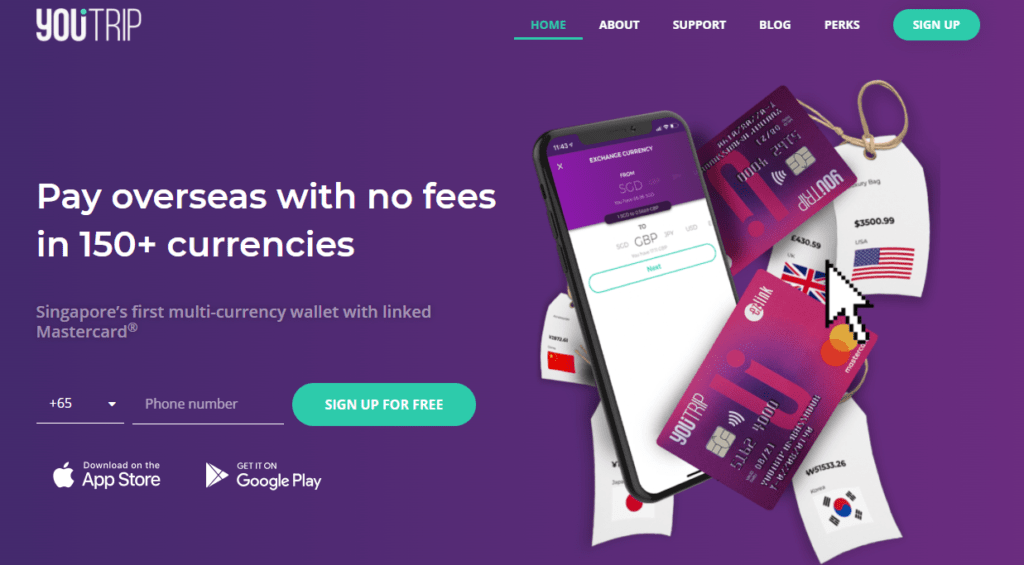 Source: YouTrip
Why does the market matter?
The global digital banking market is expected to reach a value of $1.61T by 2027, growing at a CAGR of 8.9%, according to Research Dive.
Estimates project that 3.6B individuals — roughly 1 out of every 2 adults — will use digital banking services across mobile and desktop platforms by 2024.
Global shutdowns and branch closures have spurred the adoption of digital banking amid the Covid-19 pandemic.