The company will use the funding for further expansion into Latin America and Southeast Asia. Here are the top-line bullets you need to know.
Yalo, a chat commerce service, has raised $50M in a Series C with participation from Sierra Ventures and B Capital Group.
How's the company performing?
California-based Yalo is a conversational commerce platform that allows businesses to communicate and transact directly with customers through WhatsApp-like messaging apps.
The company's customers include large enterprises such as Coca-Cola, Unilever, Nestle, Dominos, Nike, and Walmart.
The company has a cumulative customer base of 350M and sales volume totaling $81B in Latin America alone.
Yalo serves 700,000 weekly users across over 41 countries. In 2020, it recorded a 120% year-over-year revenue growth.
Companies like Coca-Cola and Sears saw a 20% jump in sales and a 260% increase in conversion rate, respectively, after adopting Yalo's platform during the pandemic.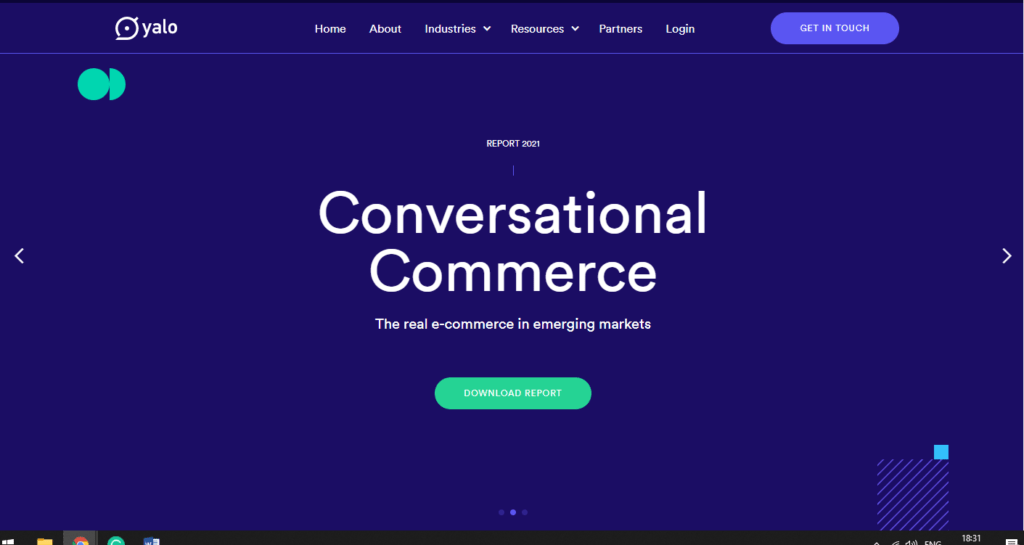 source: Yalo
Why does the market matter?
The conversational commerce market is projected to expand at a CAGR of 10% to 18% and reach a value of $130B by 2025, per BCG.
The current market value of c-commerce is $35B and accounts for 60% of e-commerce sales.