Startups in the space could see near record levels of financing in Q1'19.
Investments in the women's health space are on the rise.
In February, we saw P&G's acquisition of the organic period care startup This Is L. The company originally began with its distribution of condoms and then expanded its line to include period care products.
This move by the conglomerate came as a surprise to many, since the women's health market is still considered to be relatively new, as evidenced by the amount of early-stage deals we're seeing here.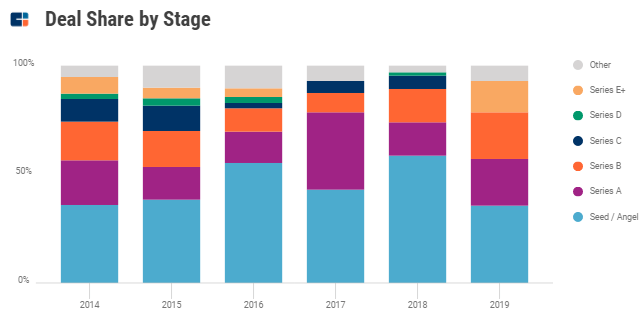 However, other period care startups such as Lola, Cora, and Rael are also getting more attention from investors and consumers.
In fact, women's health startups are on pace to see near record levels of financing in Q1.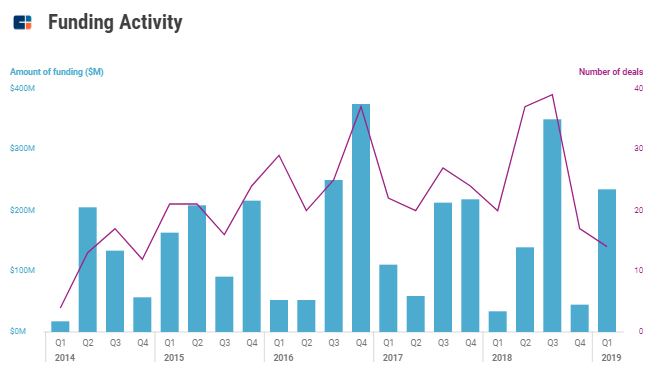 Another area that's recently seen a surge in interest is fertility.
With everything from fertility tracking apps to at-home diagnostic devices, these new tools are giving women new ways to approach their fertility decisions. For more on this, Expert Intelligence clients can check out our Future of Fertility Report.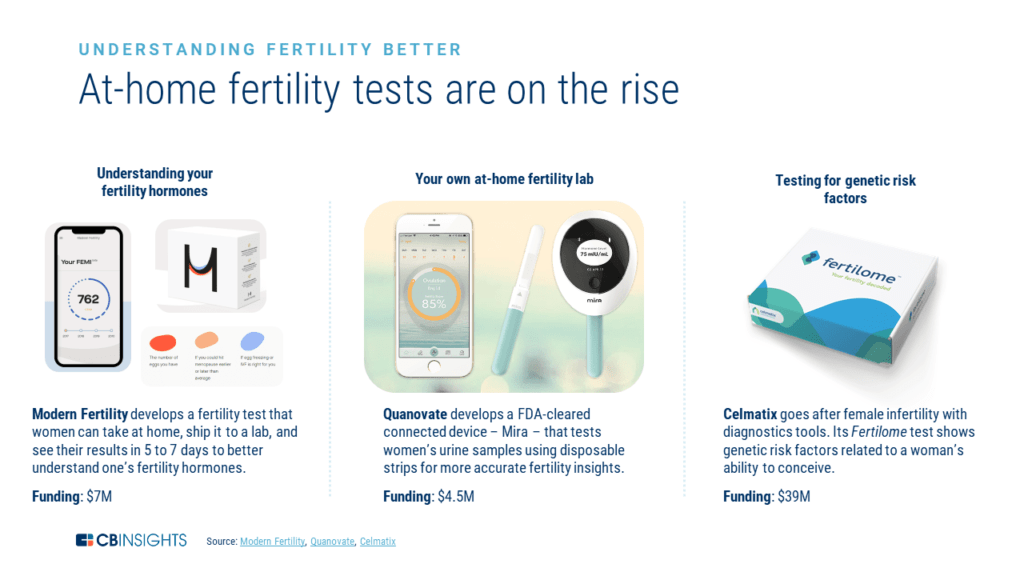 But it's not just limited to fertility or feminine care products.
The entire industry has gone from being a small market to one that aims to create technologies for women of all age groups, helping them with everything from pregnancy management to menopause.
We mapped out each of these different categories of women's health along with the broader trends and tech we're seeing within the industry.
If you aren't already a client, sign up for a free trial to learn more about our platform.