Big tech and D2C startups are making moves in the women's healthcare space. What does this mean for the market?
Apple's announcement last week showed that the tech giant is doubling down on women's health.
Apple plans on conducting a long-term study with NIH & Harvard that will use the data captured from its Apple Watch to better understand key women's reproductive health concerns — many of which continue to elude providers. Examples include Polycystic Ovary Syndrome (PCOS), infertility, and osteoporosis.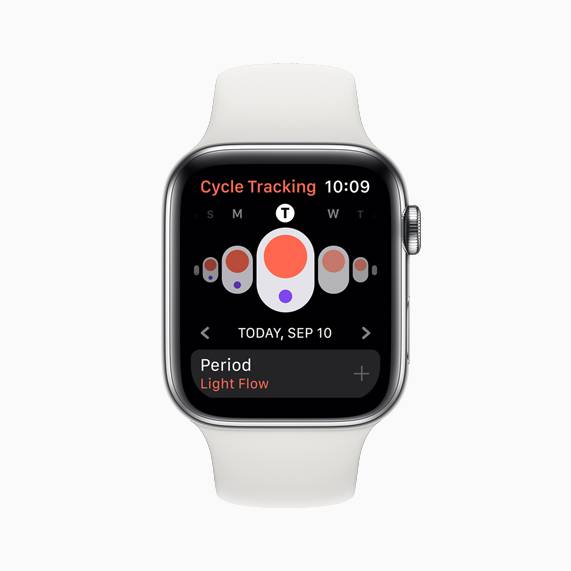 Source: Apple
Pregnancy & menopausal transition are another two areas the company plans to focus on. While these topics haven't received much (if any) attention in the past, they're slowly gaining more traction in the tech space.
In fact, D2C telehealth company Ro launched its menopause-focused brand Rory earlier this year, while connected devices such as Nuvo's sensor brand allows remote monitoring of maternal & fetal health. While these moves may still be considered early, they speak to the larger ongoing trend of the market potential here.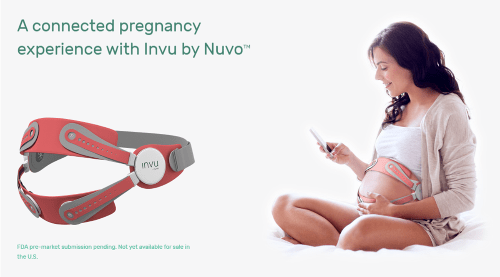 Source: Nuvo
And that may be the reason why Apple is dipping its toes into this nascent market — especially as the demand for this type of technology continues. 
After all, this is the latest in a string of moves that indicate its potential ambition in women's health. For instance, it was reported in February that Apple had hired an ob-gyn to its health team.
And it's not just Apple eyeing the potential opportunity in this market. Other consumer device companies such as FitBit and Garmin have also launched their own versions of cycle tracking apps that are connected to their watches.
From a long-term perspective, what does this signal for the market?
Well, for one, it presents the possibility that bigger tech companies like Apple could leverage its consumer base & easy-to-use UI — eclipsing some of the early entrants in the women's health space. But this is also dependent on the ability of wearables to have a bigger role in our health in the future. Or do the early-stage startups have the advantage here?
From "niche" to mainstream
Back in February, P&G made headlines when it acquired the organic period care brand This is L ⁠— a Y Combinator-backed company ⁠— for a rumored amount of $100M. We wrote a detailed analysis here on the transaction.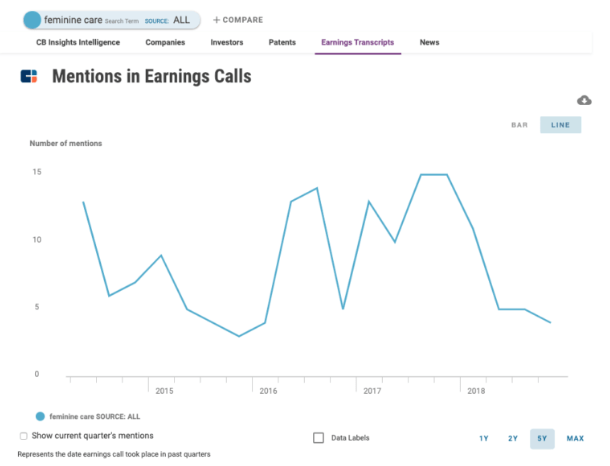 And this area is rapidly growing.
More of these D2C feminine care brands entering the market ⁠— Lola, Rael, and Cora ⁠— and they're redefining how women navigate this area of their health. For instance, these brands offer a monthly subscription of their respective products – tapping into the frequency at which women seek these products out. And not to mention, they all promote transparency into the materials used in developing their products.
This goes to show how the shifting demand of consumers and patients alike will impact this market greatly.
Because whether we're discussing organic sanitary pads or smart breast pumps, the landscape of women's health is quickly changing from "niche" to mainstream. Investors are also paying attention here, as last year drew investments across many categories in this market.
These novel solutions may very well be the norm In 10 to 20 years.
Looking out to 2030
Speaking of 10 to 20 years, women's health will undoubtedly undergo many changes in the next few decades.
The evolution of how society perceives this topic and the increased demand by women for better solutions are driving new waves of innovation.
By 2030 or 2040, what will the ecosystem of women's health & wellness look like with respect to remote monitoring, point of care diagnostics, or telehealth?
What would be that infrastructure look like? And how would this impact other healthcare stakeholders such as payers or manufacturers?
These are just some of the questions we'll answer at Future of Health. Stay tuned.
If you aren't already a client, sign up for a free trial to learn more about our platform.