The funding will help Wisetack expand into verticals like auto repair, elective medical care, and legal services, among others. Here are the top-line bullets you need to know.
Wisetack, a BNPL startup, has raised $45M in a Series B funding round. The round drew participation from Insight Partners, Greylock Partners, and Bain Capital Ventures.
HOW'S THE COMPANY PERFORMING?
San Francisco-based Wisetack is a technology company that helps in-person businesses offer financing to consumers via buy now, pay later (BNPL) services. It makes money by charging a processing fee to merchants and interest to consumers.
By using its API suite, the company is able to embed financing options within multiple software platforms.
Wisetack has partnered with Jobber, Housecall Pro, and Quik, among others.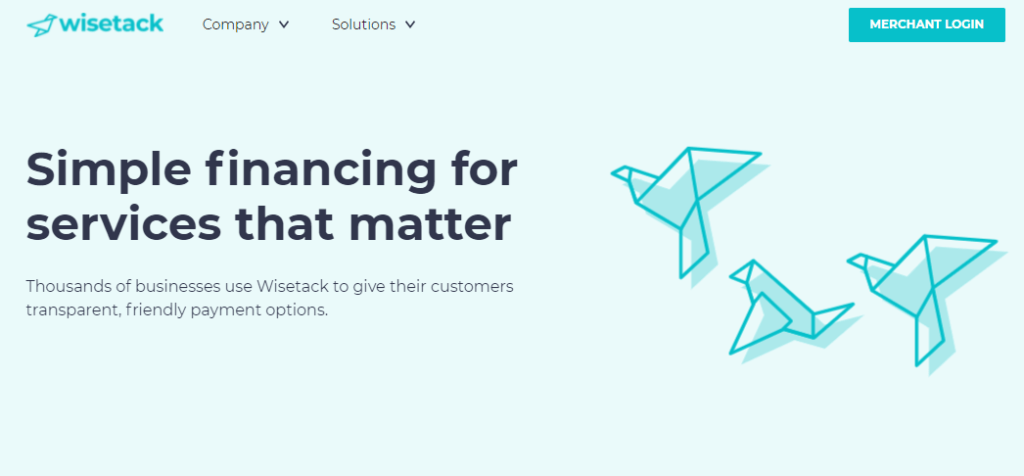 Source: Wisetack
WHY DOES THE MARKET MATTER?
The fintech market is projected to grow at a CAGR of 23.41% to reach a value of $324B by 2026, according to Market Data Forecast.
Today, BNPL accounts for a small portion of the overall spending on payment cards (including credit, debit, and prepaid cards) — the US sees around $8T in overall spending annually. However, BNPL is at an inflection point. By 2025, the global BNPL industry is expected to experience a 10-15x increase in spending volume, surpassing an estimated $1T in annual gross merchandise volume. This growth trajectory has attracted incumbent attention and moved them to improve the digital user experience.