Whether you are searching for the perfect wine and food pairing, running out of gift ideas, or simply looking to kickstart your own holiday festivities, these startups will help fill your glass.
Startups focusing on the wine sector have slowly emerged over the past years, working on everything from connected corks to tech-enabled wine preservation.
We put together a list of 9 of the most innovative wine tech startups that are using new technologies to disrupt the once traditional wine industry.
We noted several themes among the companies, including the use of:
Connected objects to improve wine serving
Algorithm-based personalized recommendations
Direct-to-consumer and full-service e-commerce platforms
We define wine tech to include tech-enabled companies focused on the production, distribution, and consumption of wine. This includes e-commerce platforms, mobile apps, connected objects, and hardware, among others. We do not include wineries.
Scroll down to read through the list of selected wine tech startups, shown in descending order of disclosed funding.
All these companies can be found on our wine tech market map.
Wine tech startups to watch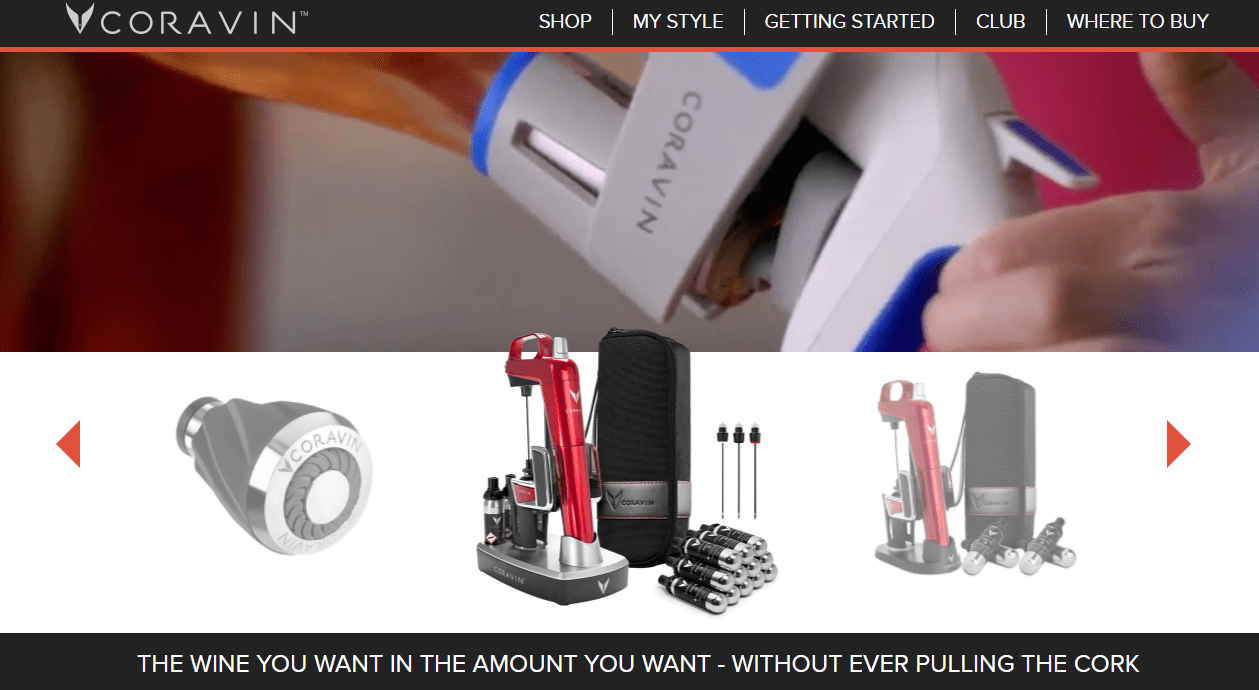 Headquarters: United States
Disclosed Funding: $64.3M
Select Investors: Battery Ventures, Quadrille Capital, Windham Venture Partners
Key product: Wine preservation opener
Coravin sells countertop devices that allow users to access and pour wine from a bottle without pulling the cork. This method aims to prevent oxygen from entering the bottle, making it possible to pour a single glass of wine while keeping the bottle airtight and cork-protected. Coravin markets to consumers as well as restaurants and wineries, with products ranging from $200 to $500+.
---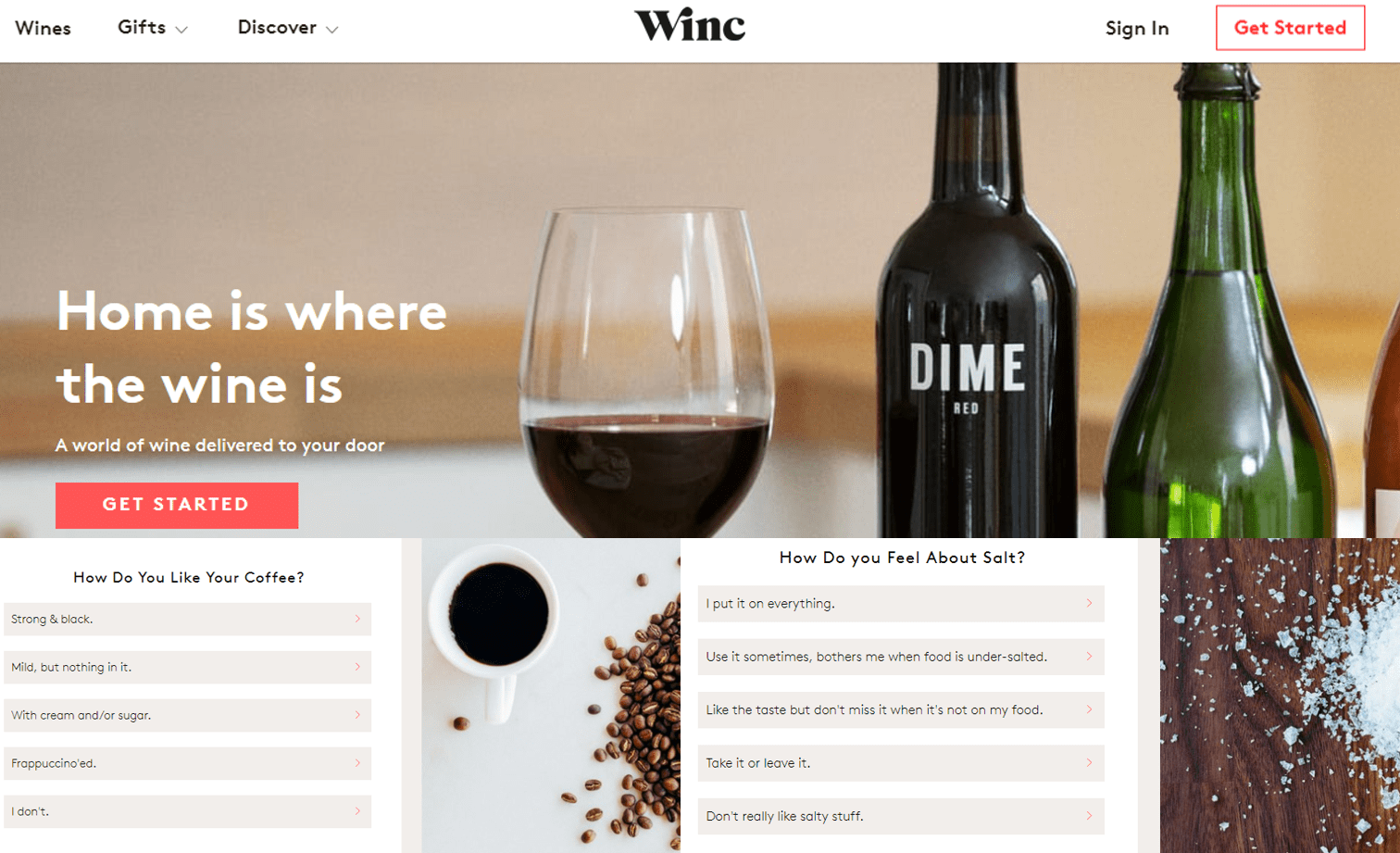 Headquarters: United States
Disclosed Funding: $42.2M
Select Investors: 500 Startups, Amplify, Bessemer Venture Partners, Canyon Creek Capital, CrossCut Ventures
Key product: Personalized wine subscription services
Winc is a direct-to-consumer wine club offering monthly subscription services. New members answer questions online to determine their tastes, and then Winc uses proprietary algorithms to match them with a selection of wines each month. As members rate each bottle, Winc refines and improves its algorithms. Winc partners with wineries to develop its own wines, which range from $13 to $40 a bottle.
---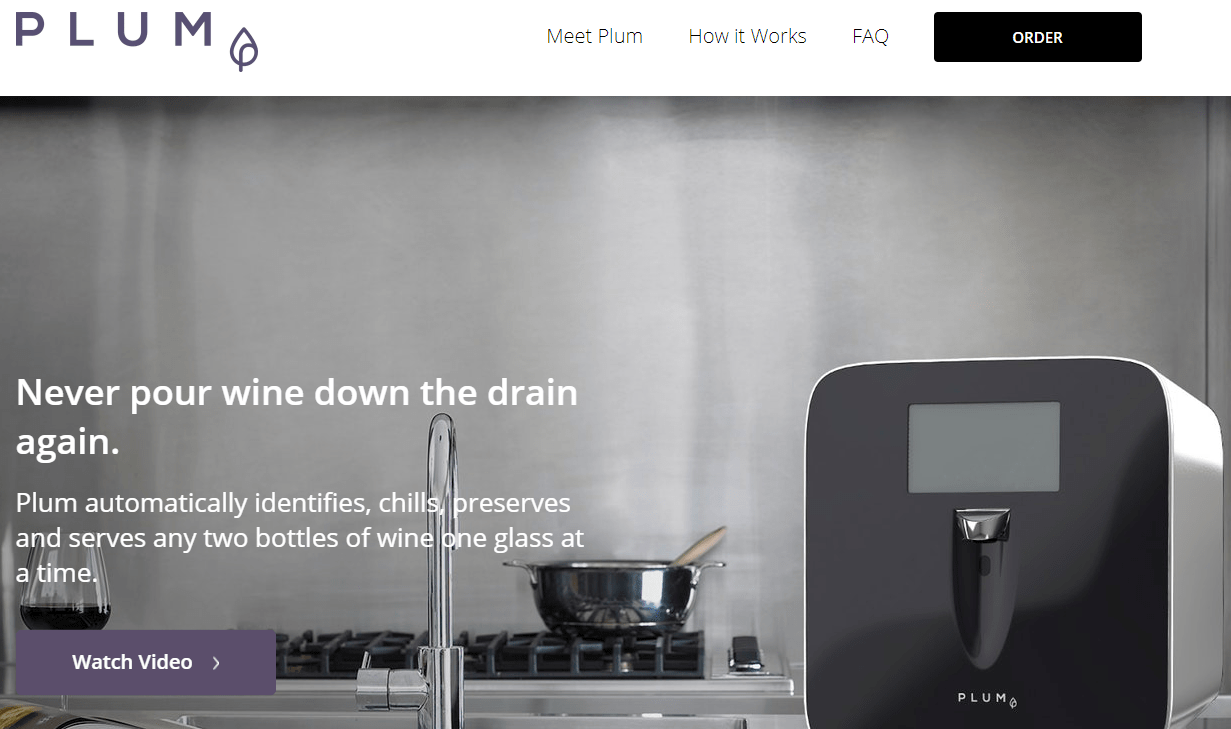 Headquarters: United States
Disclosed Funding: $9M
Select Investors: Khosla Ventures, Las Olas VC
Key product: Wine pouring and preservation appliance
Plum offers an appliance that can identify, preserve, and chill wine for up to 90 days. The appliance can hold up to 2 different bottles and uses a motorized needle and argon gas to avoid wine oxidation. Once the bottles are placed inside the appliance, users can pour wine. The appliance is sold for $1,499 and reusable argon gas canisters cost $29 each. Plum also provides a special program for hotels.
---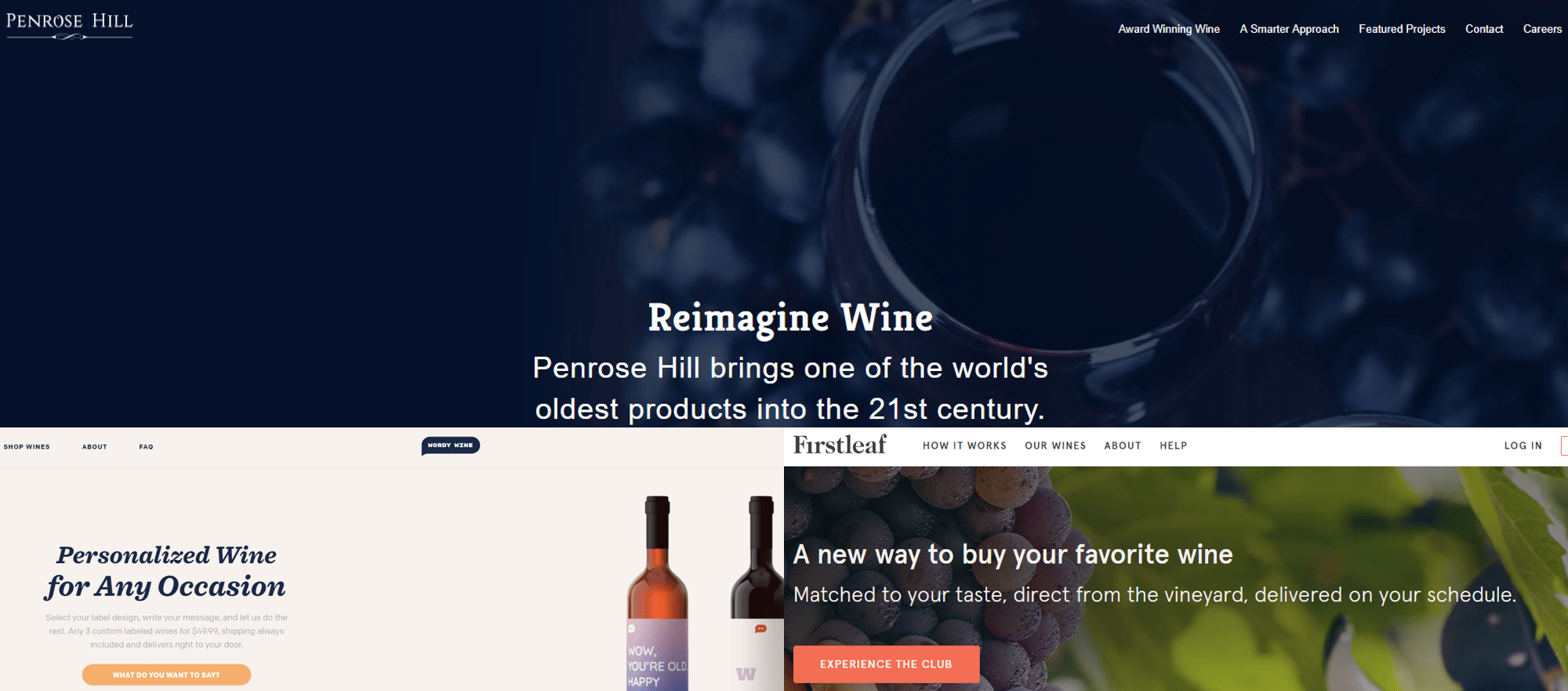 Headquarters: United States
Disclosed Funding: $7.25M
Select Investors: BAM Ventures, Greycroft Partners, Loeb.nyc, Primary Venture Partners, Tribeca Venture Partners
Key product: Personalized wine subscriptions
Penrose Hill is the umbrella brand for Firstleaf, a wine subscription platform, and Wordy Wine, a personalized wine label website. Firstleaf offers personalized wine recommendations based on the user's preference and ratings. The user can choose up to 6 bottles from a handpicked list of wines. Wordy Wine allows customers to personalize their labels on 3 selected bottles of wine.
---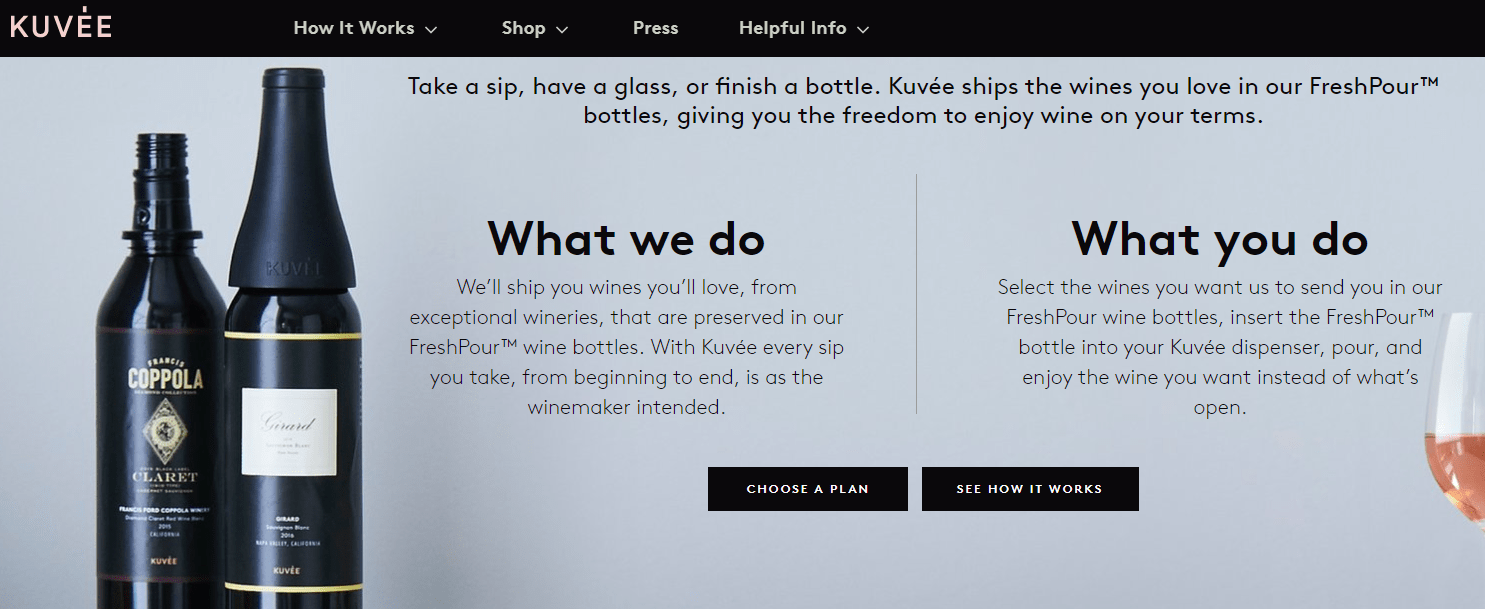 Headquarters: United States
Disclosed Funding: $6M
Select Investors: Bolt Innovation Group, Founder Collective, General Catalyst
Key product: Wine pouring and preservation system
Kuvee combines a wine subscription service with an IoT bottle preservation system. The startup partners with wine producers that use Kuvee's special bottles to bottle their wine, which the company then sends on a subscription model to consumers. The Wi-Fi connected Kuvee bottle uses oxygen barrier technology, preserving the bottle even after a glass has been poured, and includes a built-in touch screen which allows users to rate and learn about the wine. Kuvee subscription prices vary from $75 to over $300.
---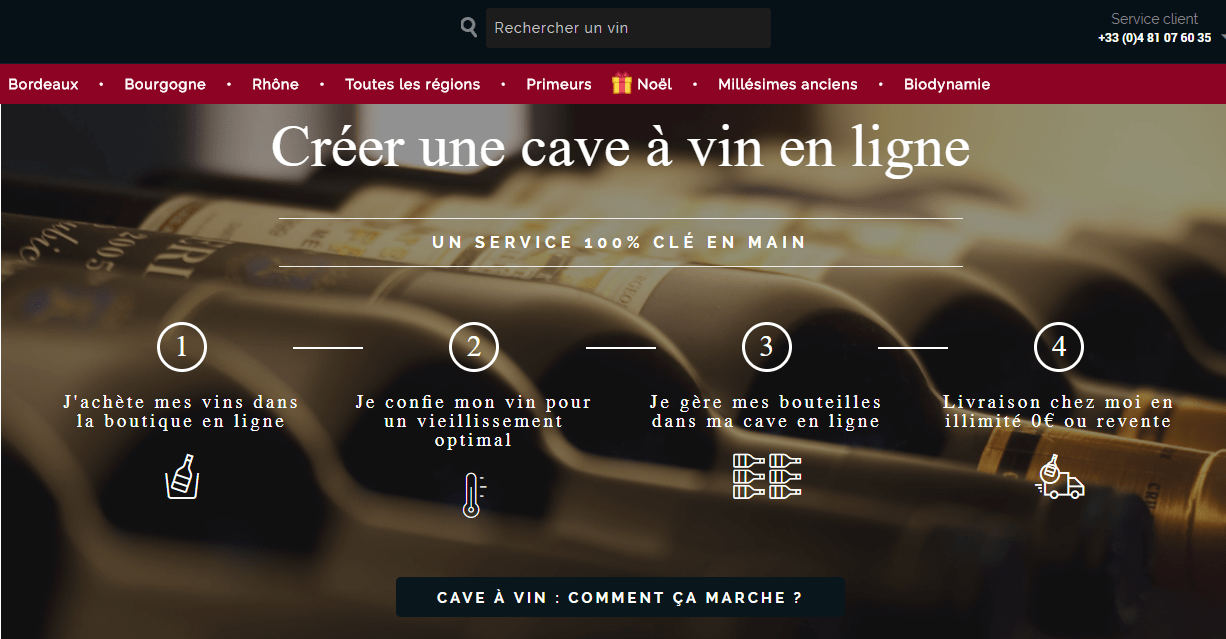 Headquarters: France
Disclosed Funding: $1.1M
Select Investors: WiSEED
Key product: E-commerce platform including tech-enabled storage
Cavissima is an e-commerce platform and storage service. After buying bottles on the Cavissima website, users can choose to store their purchases in offsite wine cellars developed and managed by Cavissima. The cellars provide optimal ageing conditions and free delivery, but charge a monthly storage fee. Cavissima also offers a wine investment platform featuring a reselling service.
---
Headquarters: France
Disclosed Funding: $670K
Select Investors: InVivo Invest
Key product: Wine pouring appliance
10-Vins developed the D-Vine, a connected by-the-glass wine pouring machine. This machine aims to provide ideal serving conditions for the wine, by aerating it and bringing it to the right serving temperature in a short amount of time. Each serving of wine comes in a tube that is equivalent to a glass of wine, and each includes a chip that transmits ideal serving information. The D-Vine costs $1,050 and wine tubes are priced between $2 and $21.
---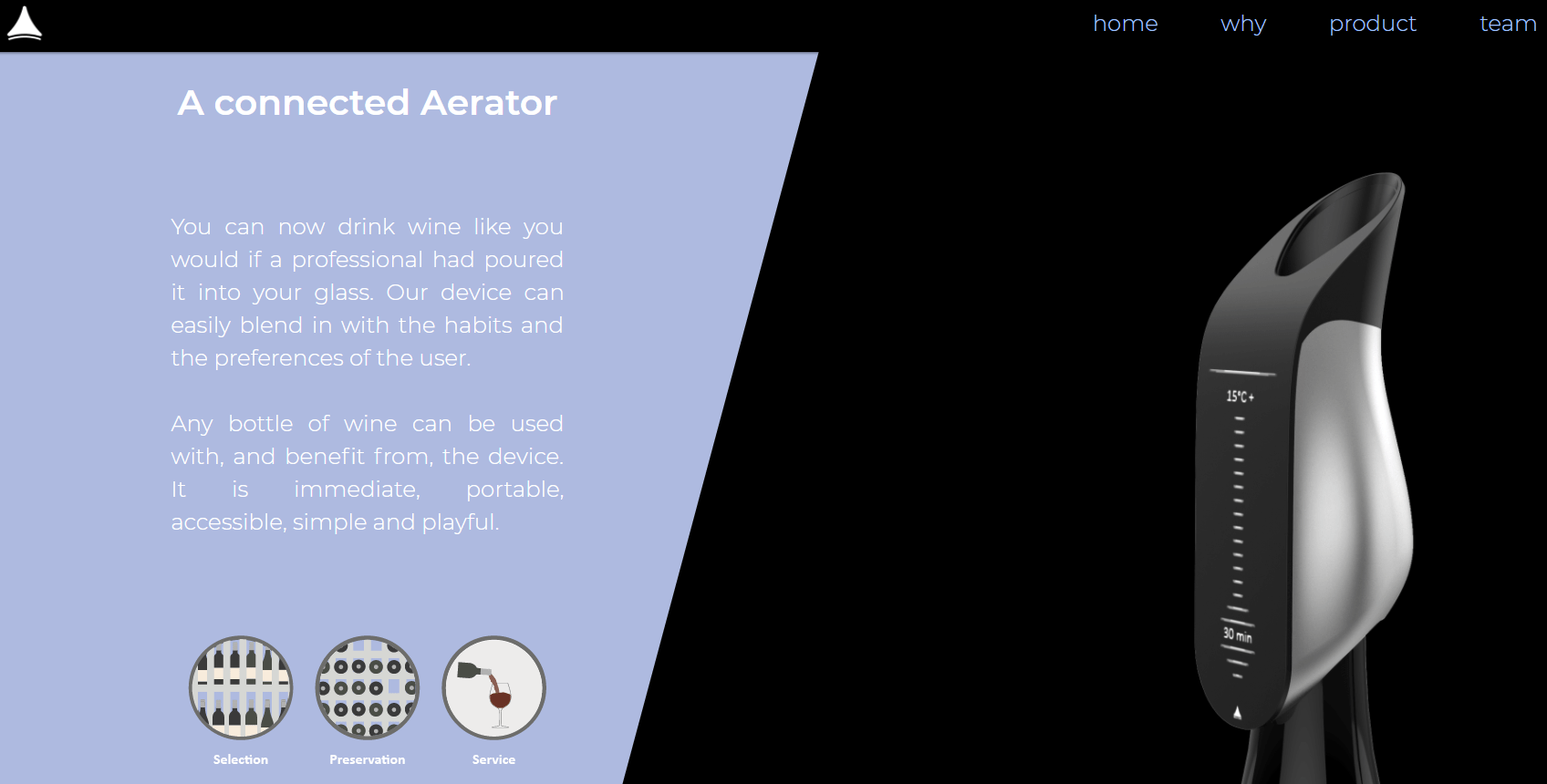 Headquarters: France
Disclosed Funding: N/A
Select Investors: AcceleRise
Key product: Connected wine aerator
Aveine is a French startup developing a connected wine aerator. After placing the aerator on the bottle, users scan the bottle using their smartphone, which syncs the wine aeration settings with the aerator. The aim is to speed up the aeration process and to improve the end result. If the wine is not already included in Aveine's database, the company will use an algorithm to suggest an optimal aeration. Production is expected to start next year.
---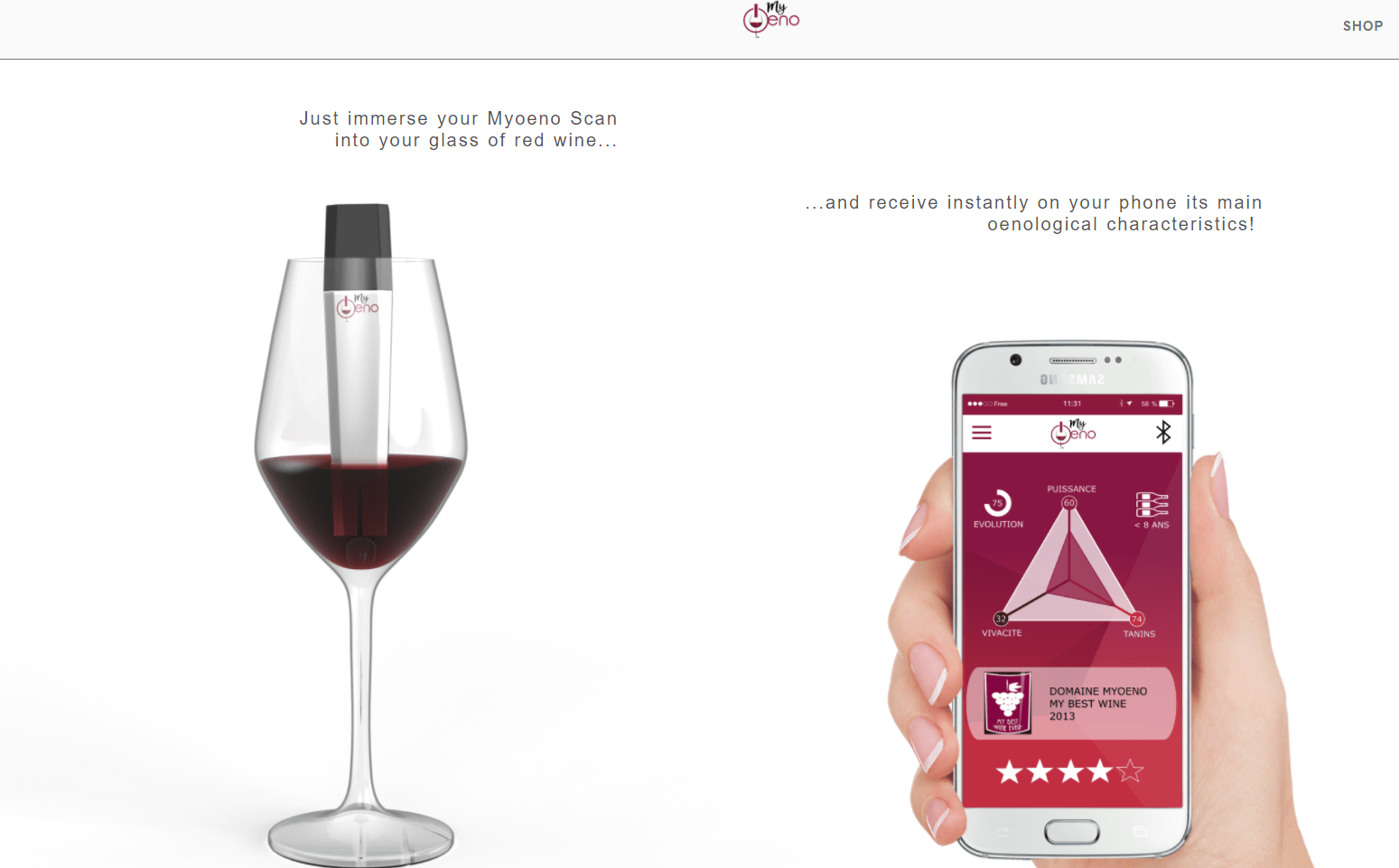 Headquarters: France
Disclosed Funding: N/A
Select Investors: N/A
Key product: Oenological connected scan
MyOeno produces an IoT device that sends oenological characteristics (level of strength, acidity) to an accompanying smartphone app, after it is placed into a glass of wine. The mobile app allows users to better understand the wine they're drinking, and to give it a personal rating, which MyOeno then uses to provide more personalized wine recommendations in the future. The device is sold for $116.
If you aren't already a client, sign up for a free trial to learn more about our platform.