Fleet management is transforming the way fleet operators manage their vehicles and it's getting attention from major auto players. We map out where automakers and auto suppliers are investing in the fleet management space.
Telematics startups are reshaping fleet management.
The technology allows for the exchange of information between commercial vehicles and a central authority. It's being used to help fleet operators monitor their drivers, optimize vehicle distribution, and minimize expenses like fuel costs.
In addition to tackling inefficiencies in the commercial trucking industry, telematics is also becoming increasingly relevant for automakers as they reposition themselves as "mobility service companies" and launch shared vehicle services.
Using our Business Social Graph tool, we map out where major auto players have invested in the fleet telematics space over the past several years.
Click to enlarge. Orange lines represent acquisitions. Green lines represent investments.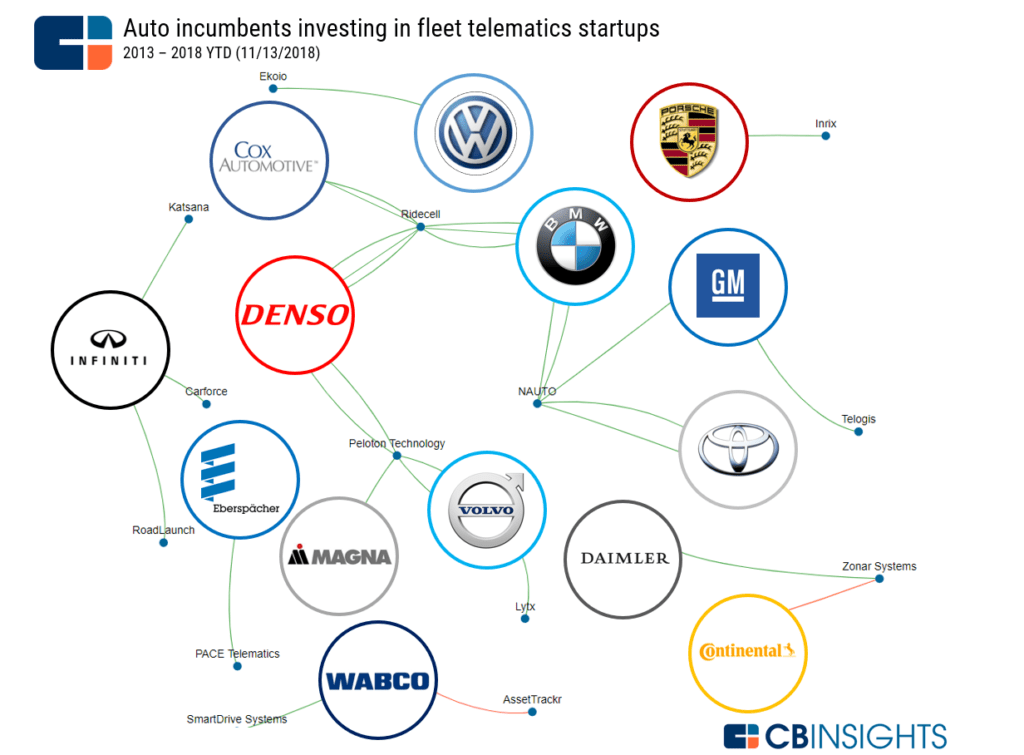 Automakers and suppliers are co-investing across fleet telematics firms, suggesting the technology will be critical to the future of mobility moving forward.
Read more about fleet management startup activity here.
If you aren't already a client, sign up for a free trial to learn more about our platform.