The company was previously valued at $1.5B in September 2021. Here are the top-line bullets you need to know.
Whatnot, a livestream shopping platform for collectibles, has raised $260M in a Series D. The round drew participation from CapitalG, DST Global, Y Combinator, Bond, and Andreessen Horowitz.
How's the company performing?
California-based Whatnot operates a livestream marketplace for professionally authenticated collectibles.
In 2021, the company raised 3 funding rounds and grew by more than 20x year-over-year.
The firm has more than tripled its monthly sales in 2022 YTD.
Whatnot has inked partnerships with music artists like Fat Joe and YouTubers like Logan Paul, among others.
The company has launched its own comics publishing arm, Whatnot Publishing.
Whatnot is looking to expand its sales, marketing, and engineering teams.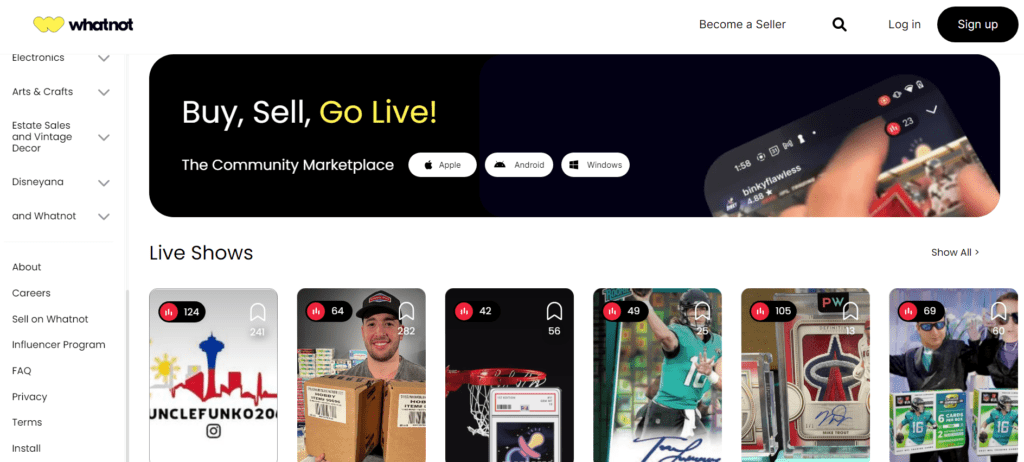 Source: Whatnot
Why does the market matter?
The global live e-commerce market is currently valued at $7.4T and is expected to grow at a CAGR of 8% until 2030, according to Dataintelo.
The rapid growth of e-commerce and online shopping, increased internet penetration, and elevated consumer spending on web products and services have contributed to growth in this market.
The acceleration of e-commerce growth amid the pandemic has also driven market growth.