WeWork's failed attempt to go public led to a slashed valuation and a diminished ability to invest in rapid growth. Co-working rivals may spy an opportunity.
Once one of the world's fastest-growing and most highly-valued startups, WeWork is gaining a new reputation.
The company saw its valuation spiral after scrutiny surrounding its now-withdrawn IPO revealed that it had lost an astounding $1.9B in 2018. Further, it was revealed that its co-founder and former CEO Adam Neumann had engaged in questionable practices while leading the company.
Valued at $47B at the beginning of the year, WeWork recently sold a majority stake to its top investor, SoftBank, in a rescue deal that valued it at about $8B — a decline of $39B in just over 9 months. 
A revamped WeWork may see its fortunes rebound, but it remains to be seen what its recent troubles will mean for the co-working space company at large.
Though some competitors may be hesitant to go public after WeWork's experience, many will likely see an opportunity to boost their own prospects in WeWork's wake.  
Using CB Insights data, we identified 11 co-working companies that may be looking to gain from WeWork's fall from grace.
For more on WeWork, check out our deep dive report for a breakdown of how WeWork makes money.
---
1. IWG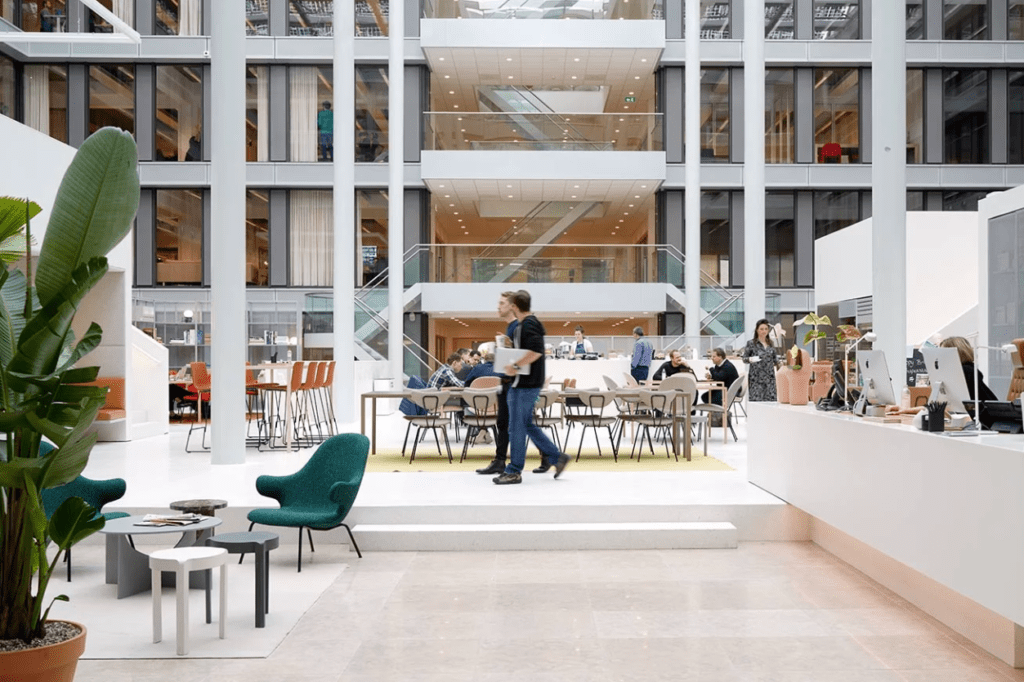 IWG is a Switzerland-based multinational corporation that is something like the tortoise to WeWork's hare.
Founded in 1989 as Regus and taken public in 2000, IWG once found itself in a similar situation as its co-working rival. The company expanded aggressively during the '90s economic boom by renting flexible workspaces to dot-com startups, only to collapse when the market went bust. After its US subsidiary declared bankruptcy in 2003, the company learned from its mistakes and charted a path of slow and steady growth.
Today, it operates several brands that provide short-term office space to companies. Regus, one of IWG's brands, offers office space across the world, while Spaces, another IWG brand, provides work environments geared towards establishing a communal feel. While WeWork and IWG have about the same number of workstations, IWG posted an operating profit of $61M in 2018. Its $4.7B market cap, while substantial, is still significantly below WeWork's $8B post-downturn valuation. 
IWG CEO Mark Dixon told The New York Times that his company's relative stability can be attributed to its cautious growth strategy and several key differences between its business model and WeWork's.
For one thing, IWG has diversified its business by earning 28% of its revenues from services like office staff and tech support, compared to just 5% at WeWork. IWG also enters into partnerships with landlords rather than subleasing space, an arrangement that can reduce IWG's risk. It has sought to further reduce its exposure by entering into franchise agreements that do not require the company to hold onto expensive long-term leases in case of an economic downturn. For example, Japan-based TKP bought IWG's co-working spaces in Japan earlier this year and will operate the co-working company's brands in the country.  
As Dixon told The New York Times, "From the time you make an investment, you plan for the worst thing that can happen … You name it, we've seen it."
---
2. Knotel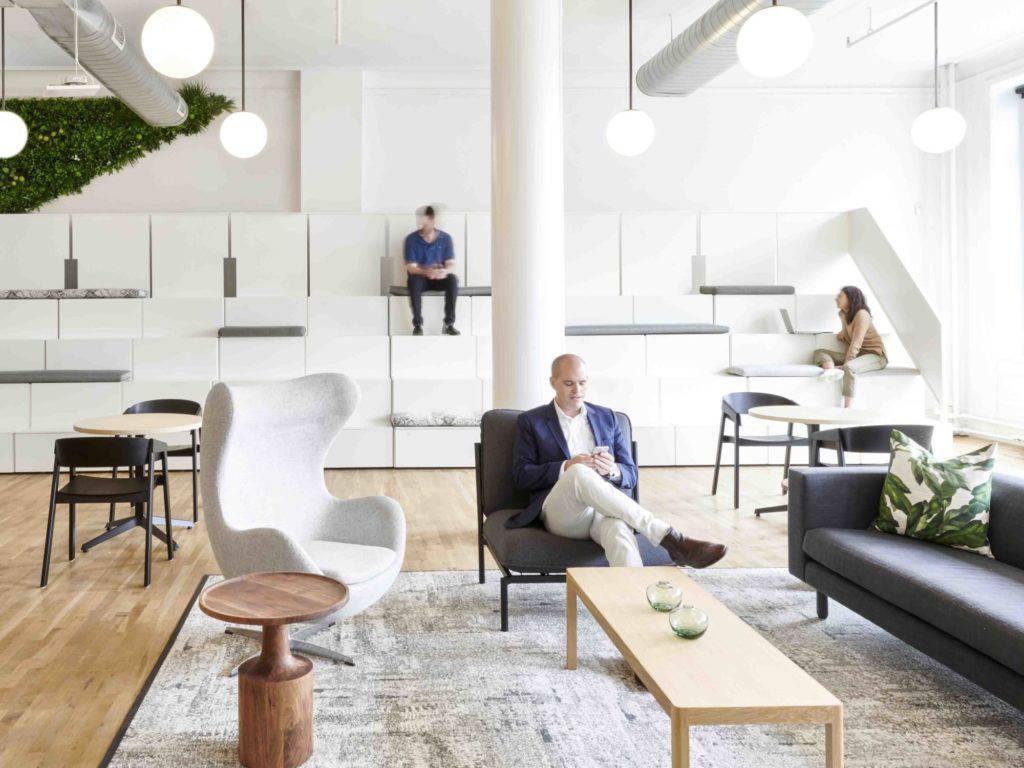 Flexible workspace provider Knotel recently became a unicorn when it raised $400M in August.
The company is also expanding quickly. Since its 2016 founding, Knotel says that it has accumulated 5M square feet of office space. It operates in 15 cities across 3 continents, with plans to eventually double the number of cities it does business in. While its losses are not as dramatic as WeWork's, it did post an EBITDA loss of $24M between January and July of 2018.
The company's leadership maintains that it is well-positioned for long-term profitability. Knotel puts less emphasis on lifestyle perks like beer and coffee than some rivals, an approach that it says allows it to furnish spaces at a lower cost than companies like WeWork. The firm also hopes to boost stability by targeting large, well-established corporations like Starbucks and Microsoft — customers that may have a lower turnover churn than startups.
Finally, Knotel aims to set itself apart by concentrating its capacity in major economic hubs like New York, London, and Tokyo. Its CEO, Amol Sarva, told Business Insider in September, "There's really only 30 [cities] that matter … Our scope within cities and across cities is one big advantage against some of the other businesses that say they do what we do."
---
3. Industrious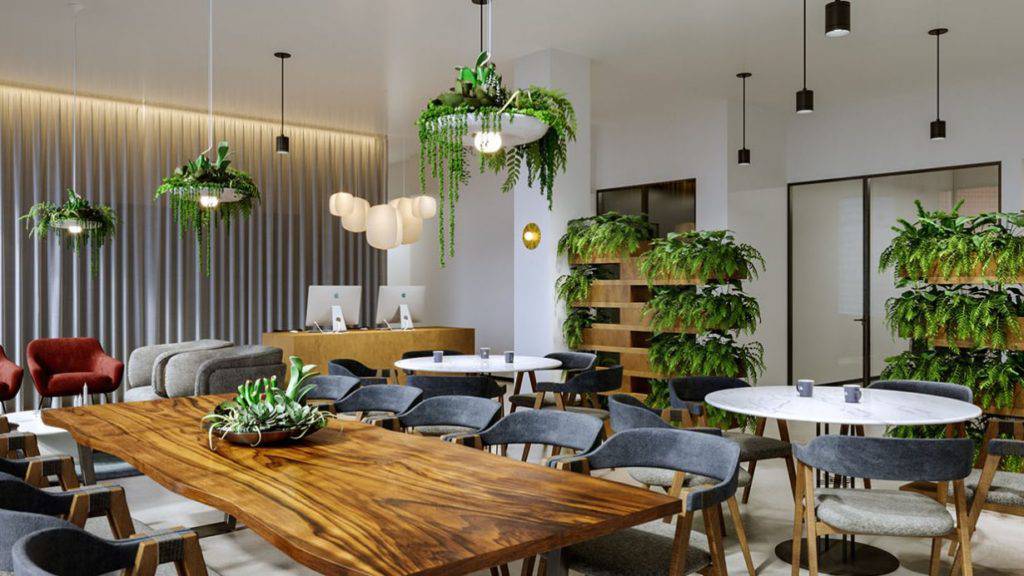 Industrious is a co-working startup that has raised more than $220M since its 2013 founding, most recently closing an $80M round in August.
It has been gradually pivoting from a subleasing model to a landlord partnership model similar to the one employed by IWG. Rather than leasing space and then renting it out to companies, Industrious has been functioning as a management company for its landlord partners.
Under this model, the landlord covers most of the cost of renovating a building floor into a co-working space, complete with cafes and quiet spaces. Industrious receives a management fee of 5-7% of the office's revenues, alongside a 30-50% cut of the additional rent the landlord is able to charge after the conversion. The company says that while this setup generates less revenue, its profit margins are about 90% — compared to the 30% margins it makes on sublease agreements.
As of today, Industrious has 90 locations in more than 45 US cities, with plans to launch another 60 locations next year. It also announced a partnership earlier this year with fitness company Equinox to open workspaces at some of its gyms.
Instead of focusing solely on large economic hubs, Industrious is making a bet on medium-sized cities with emerging tech industries, such as Phoenix, Dallas, and Atlanta. In August, co-founder and CEO Jamie Hodari stated that Industrious would be profitable in "a few months."
"We have to be able to serve our customers where their teams are," Hodari said in a 2018 interview. "This is a better way to work for an enormous number of people … I think the distinction between tech hub and non tech hub is starting to evaporate."
---
4. Convene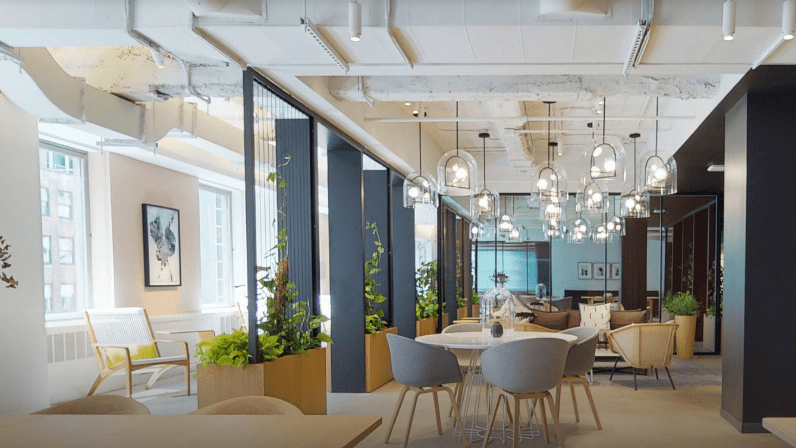 Convene has been profitable for most of its existence — something of a rarity in the flexible office industry. The startup has operated in the black every year since it was founded in 2009, with the exception of 2019, when it invested heavily in expansion.
Convene operates in partnership with landlords, with a specific focus on hospitality.
The company's approach is to operate part of a building as a co-working space through a management agreement or partnership lease, it then offers its hospitality services to all tenants in the building. Through Convene, companies can book services like catering and temporary meeting rooms, and even primary-care clinics, provided through a partnership with startup Eden Health.
The company has 28 US-based locations, and half of them are in New York City. It was valued at $500M after raising $152M in July 2018. For CEO Ryan Simonetti, the company's path to greater growth lies in customer service.
"Hospitality is the human-to-human delivery of a service," he told Crain's New York Business. "We design incredible spaces, our technology is great and our food and beverage offerings are amazing. But what separates us is the human-to-human delivery."
---
5. CommonGrounds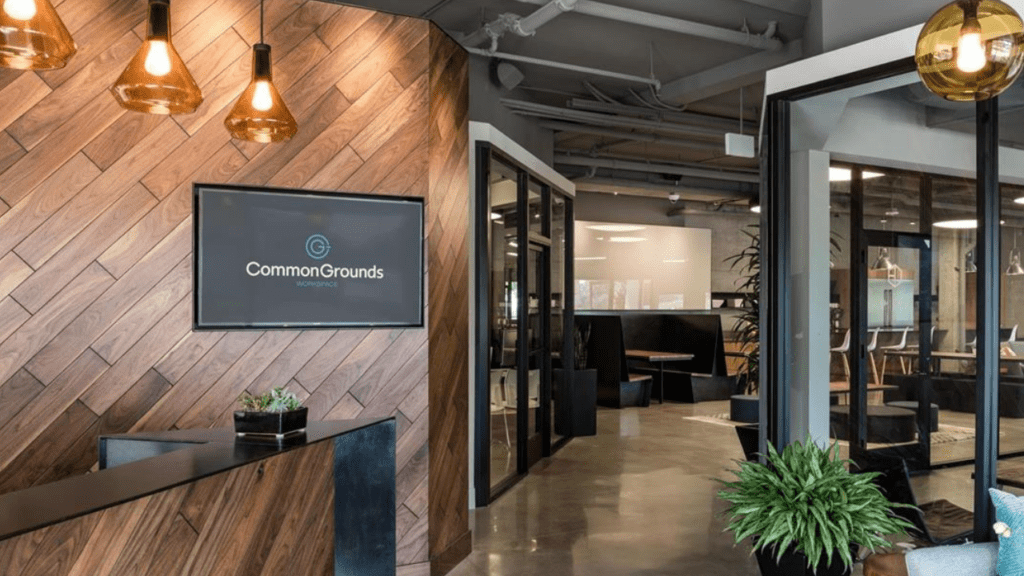 CommonGrounds is a California-based startup looking to build a business renting office space that is flexible — in the literal sense.
Through a partnership with the Italian firm Tecno, the company uses a reusable version of drywall to install a movable wall system intended to help quickly prepare new spaces for tenants. The walls contain built-in wiring for electricity and internet, as well as connections for heating and air conditioning systems, CommonGrounds told Reuters.
Using this tech, the company says it was able to reconfigure an 11,000 square foot workspace in just 14 days, a task it stated would have normally taken 3 months. Though the company currently has just 8 locations, it has raised $140M this year and has expressed plans to expand to 50 locations.
"It's definitely a very sustainable product," CommonGrounds CEO Jacob Bates told Reuters. "We're not going to get to zero drywall, but we're going to get to a place where we'll have a lot less drywall than we have today."
---
6. Serendipity Labs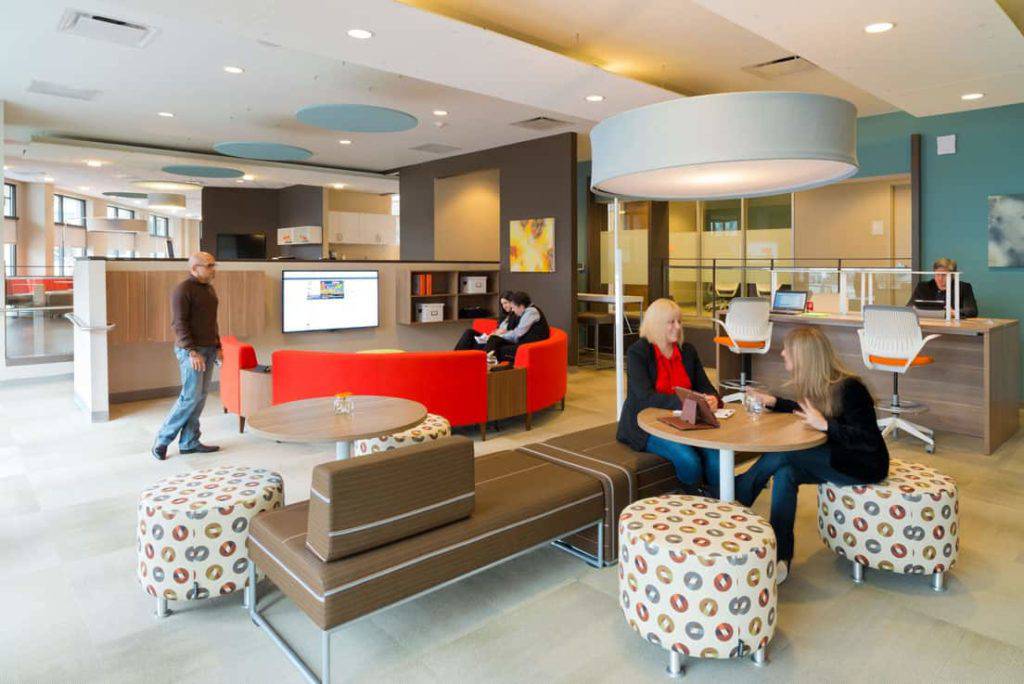 Serendipity Labs touts a focus on hospitality and is looking to expand under a franchise model that targets businesses like hotels as partners. Under this approach, a company agrees to operate Serendipity Labs workspaces in a given area. For example, Maximum Hospitality, a Memphis based hotel management company, operates the Nashville location of Serendipity Labs.
The company has over 35 locations across the US. In a sector dominated by companies with huge presences in major technology hubs, the less-capital-intense franchise approach also makes it easier for Serendipity Labs to operate in less well-served markets like Buffalo, New York, and Pittsburgh, Pennsylvania. 
"[Hotel companies] see workplace hospitality today as they saw the maturity of the hotel business 20 or 30 years ago," the company's founder and chief executive John Arenas told Reuters. "The corporate culture of other companies is really a landlord-tenant culture, whereas our culture is a guest-member service provider culture."
---
7. Studio by Tishman Speyer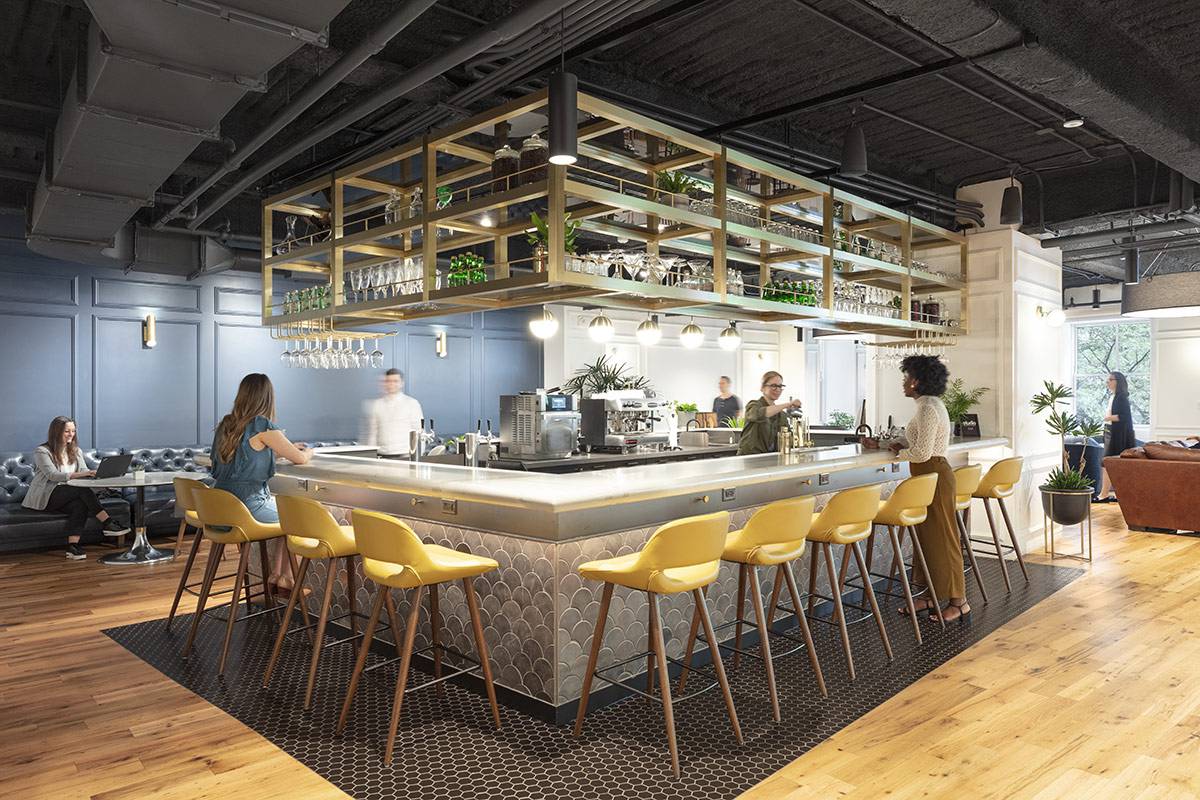 The real estate giant Tishman Speyer is one of several legacy landlords cos — including CBRE and Hines — that have begun wading into the co-working space. While some big landlords like Hines are establishing partnerships to build out a co-working business, Tishman Speyer is creating its own. 
Its co-working offering, Studio by Tishman Speyer, aims to combine the flexibility of co-working's short-term leases with high-end building services. For instance, Studio's Rockefeller Center space includes access to concierge services, as well as daycare and an amenity center with lounge areas and nap pods.
As of September, Studio had 6 locations with an additional 6 spaces in development.
"[Co-working] may be the biggest disruption to real estate since the invention of the elevator," CEO Rob Speyer told The Wall Street Journal in September.
---
8. The Wing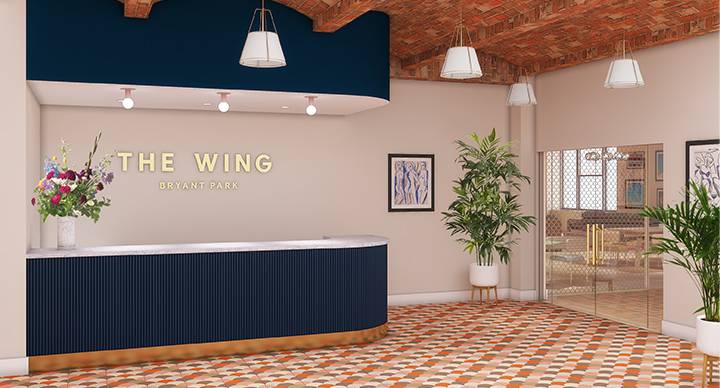 The Wing is a co-working space for women that also aims to act as a professional network and community.
While its locations offer the usual flexible office features like desk space and coffee, The Wing stands out with women-targeted amenities like mother's rooms and also hosts events featuring high-profile women like Hillary Clinton and Shonda Rhimes.
Founded in New York City in 2016, The Wing has expanded rapidly while raising $117.5M in funding from a host of big-name investors and celebrities. Today, the company has 5 locations in New York and one each in Seattle, Chicago, Boston, San Francisco, Washington DC, Los Angeles, London, and Toronto. WeWork itself led a $32M Series B funding round for The Wing in late 2017, though the co-working giant said that it's planning to sell its stake.
The Wing's business functions on an application-only membership model. Because of the focus on the networking opportunities the club offers — members regularly collaborate to find job opportunities and launch companies — The Wing may be partially insulated if the demand for flexible office space decreases. 
Sequoia Capital partner Jess Lee, whose firm led a Series C fundraising round for The Wing in 2018, believes that this model gives The Wing plenty of room to grow.
"The Wing has the possibility of becoming the world's largest network of women," Lee told Vox earlier this year. "Its members use it in a lot of different ways — for office space, networking, a place to build their side hustle, for the events. The Wing is going to completely change co-working."
---
9. Impact Hub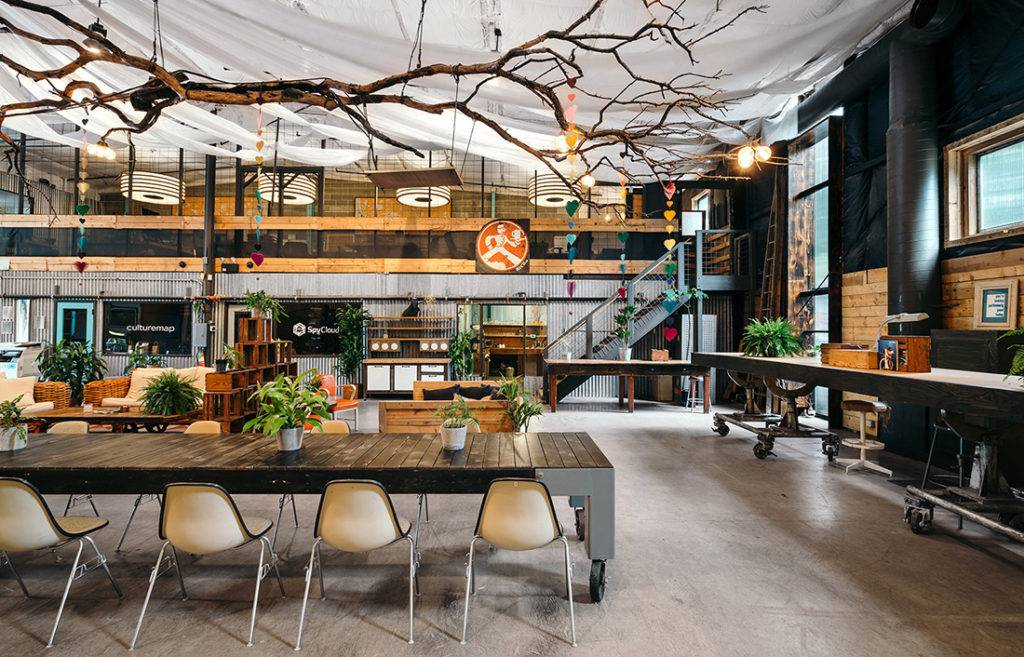 Impact Hub is a Vienna-based global network of community and co-working spaces targeted at businesses and nonprofits that aim to create social good.
With over 100 spaces in more than 50 countries, the network encourages its members to use their organizations to pursue the UN's 17 Sustainable Development Goals, which include aspirations like ending poverty, providing quality education, and ensuring good health. 
Impact Hub uses a franchise model where each local Hub owns itself and an equal share of the international organization, according to a 2015 Financial Times story. Franchisees pay a joining fee and have a revenue-sharing program.
"It's a self-generating community of makers, and doers and entrepreneurs who want to get together and join a support ecosystem that helps them to utilize their ideas," Impact Hub Vienna co-founder Matthias Reisinger told The Financial Times.
---
10. Servcorp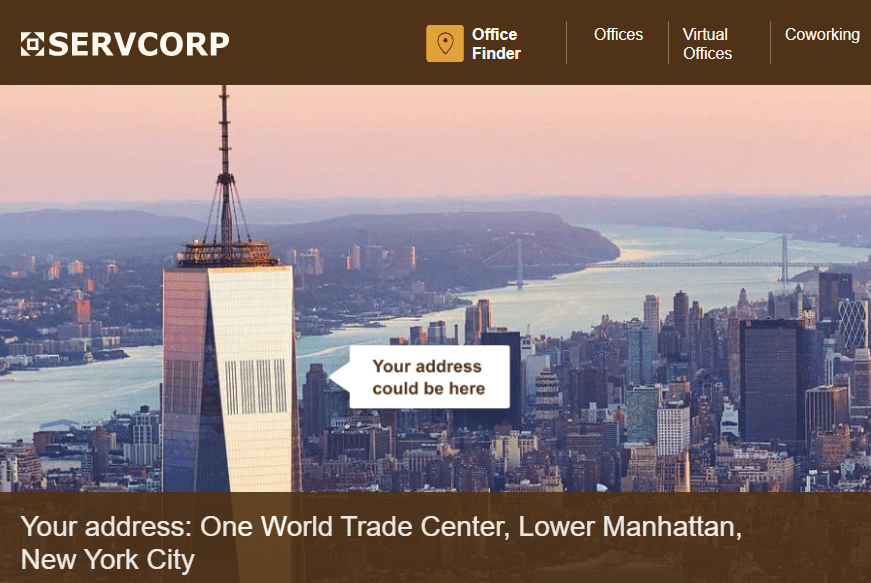 Servcorp is an international, Australia-based company that touts itself as offering "co-working for grownups" and leases out office space in some of the world's most iconic buildings.
Servcorp looks to give its spaces gravitas by enforcing a dress code and placing them inside famous office towers like New York's One World Trade Center and the Leadenhall building in London. Like others on this list, it also sells virtual administrative services to its customers — professional and technology services count for 40% of its revenues. Servcorp also aims to differentiate itself from the competition by emphasizing its internet networking options and approach to customer service.
"It's not a call center," chief operating officer Marcus Moufarrige told Entrepreneur in 2017. "You know who your receptionist is. You can call them, you can talk to them, and the person who you sign up for is the person who's going to be answering your calls."
Today, the company says it has more than 160 co-working sites in 20+ countries.
---
11. Ucommune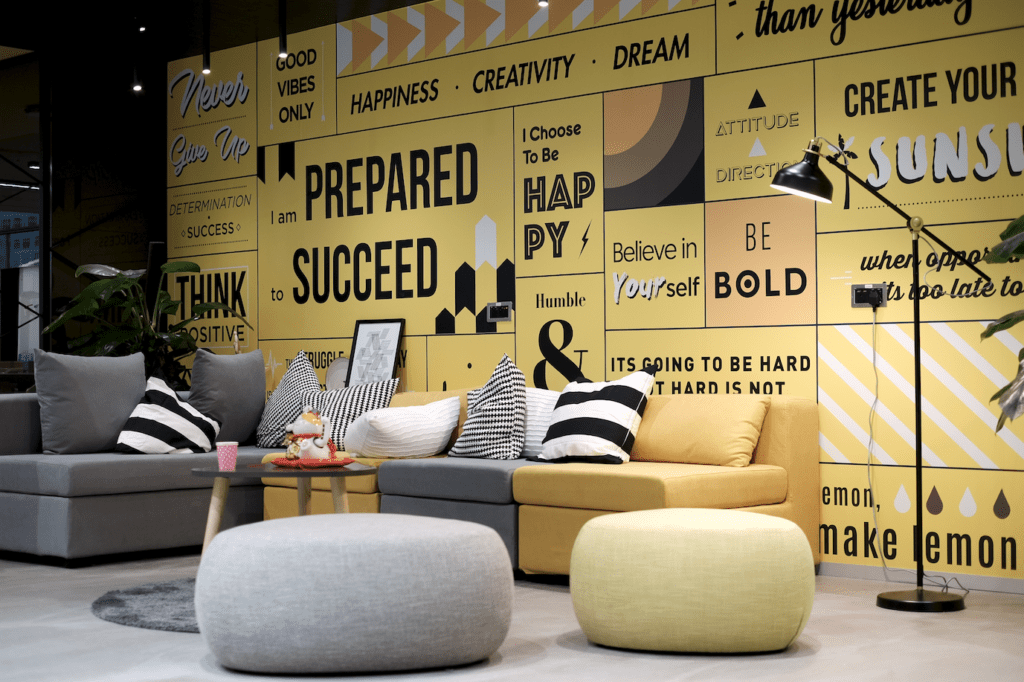 Industry observers are keeping a close eye on Ucommune, a China-based co-working company that has drawn many comparisons to top rival WeWork. Last valued at $3B in 2018, Ucommune is planning a US public offering in December that, if completed, will provide some insight into how WeWork's challenges going public have impacted the co-working IPO market.
Ucommune was founded in 2015 with seed funding from Sequoia Capital China. Since then, the co-working company has raised over $700M and says it has over 200 locations across 44 cities, primarily in China. It also has US locations in Los Angeles and New York, through a partnership with Serendipity Labs.
In an interview with Forbes last year, CEO Mao Daqing claimed that 80% of the company's locations are profitable, stating that offices reach an occupancy level above 90% within 6 months of opening. With revenues buoyed by the fast-growing Chinese market, the company has used its ample funding to push growth — last year it bought 8 companies — and invest in tech like facial recognition and blockchain. 
Mao attributes some of the company's traction to the services it provides beyond office rental, like a platform to network clients, telling Forbes, "We changed ourselves to community organizer from work space provider."
Moving forward, the company may be a beneficiary of WeWork's diminished ability to invest in rapid growth. While WeWork had been expanding aggressively in China, it is said to now be paring back growth expectations in the country — providing more breathing space to Ucommune. At the same time, Ucommune may look to seize the opportunity to gain more exposure to the US and other international markets where WeWork may be a less fierce nemesis than it was previously. 
At one point, the competition between the two companies was so heated that WeWork filed a lawsuit that resulted in Ucommune changing its name from UrWork.
If you aren't already a client, sign up for a free trial to learn more about our platform.