From sustainable beauty products to mood boosters for drivers, we look at how corporate wellness initiatives in the US are transforming the consumer experience.
Wellness is a broad — and somewhat fuzzy — category that's increasingly drawing the attention of large US corporations across a wide range of industries.
Fitness In The Post-Covid World
Download the free report to learn how technology is changing the way we work out.
While many people might primarily associate wellness with juice cleanses or meditation retreats, it can encompass everything from beauty & personal care, to food & beverage, to financial wellness, to retail, and beyond.
Many individual corporations are expanding their product lines across multiple verticals to fully capitalize on the wellness boom. Fitness chain Equinox, for example, recently opened a hotel in New York's Hudson Yards.
Athleisure brand Lululemon opened a health-conscious restaurant called Fuel above its flagship Chicago store, and recently announced plans to enter the personal care space.
Although the boundaries within the wellness space may be a bit diffuse and hard to define, the market potential is crystal clear, with a global market worth $3.7T.
Below, we look at some of the US corporations capitalizing on the wellness hype, and where they might be headed.
1. Apparel makers blur the line between retail and wellness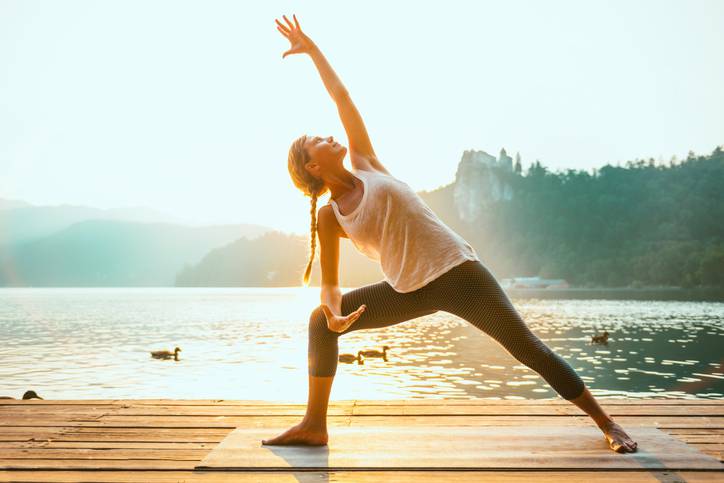 Wellness-inspired fashion trends have begun exerting a massive influence on the clothing lines.
Athleisure, a blend of athletic and leisure wear, has become incredibly popular as US-based corporations like Lululemon have inspired huge demand for yoga pants. Workleisure, meanwhile, is a comparatively newer trend that seeks to balance the transition between formal work attire and after-work athletic wear.
Athleta, owned by the Gap, is a major and well-established player in this space. The company has teamed up with Well+Good to launch a "Wellness Collective" for women, featuring monthly wellness events at its US stores that are supported by digital content offerings. In fact, Athleta has been so successful that it is often viewed as the Gap's best chance for survival in a challenging retail market.
Canada-based Lululemon has a strong presence in the US as well. Known for its iconic yoga pants, Lululemon is now venturing into the health-conscious dining space. The popular athleisure brand just opened a restaurant called Fuel above its flagship Chicago store that offers açaí bowls, smoothies, and protein boxes. It also features 2 fitness studios that will offer 40 to 50 classes a week.
Expanding into the personal care market, Lululemon recently announced that it will begin selling gender-neutral, cruelty-free beauty products like lip balm, facial moisturizer, spray-on deodorants, and dry shampoo alongside its signature athletic wear.
Outdoor Voices is another popular apparel brand that's blurring the traditional boundaries between athletics and leisure, experiencing nearly triple-digit growth since its founding in 2014. Targeting Instagram-savvy millennial women, Outdoor Voices recently launched a storytelling platform called The Recreationalist, which aims to give its customers ideas on inspiring recreational activities near where they live.
---
2. Automakers tune in to drivers' well-being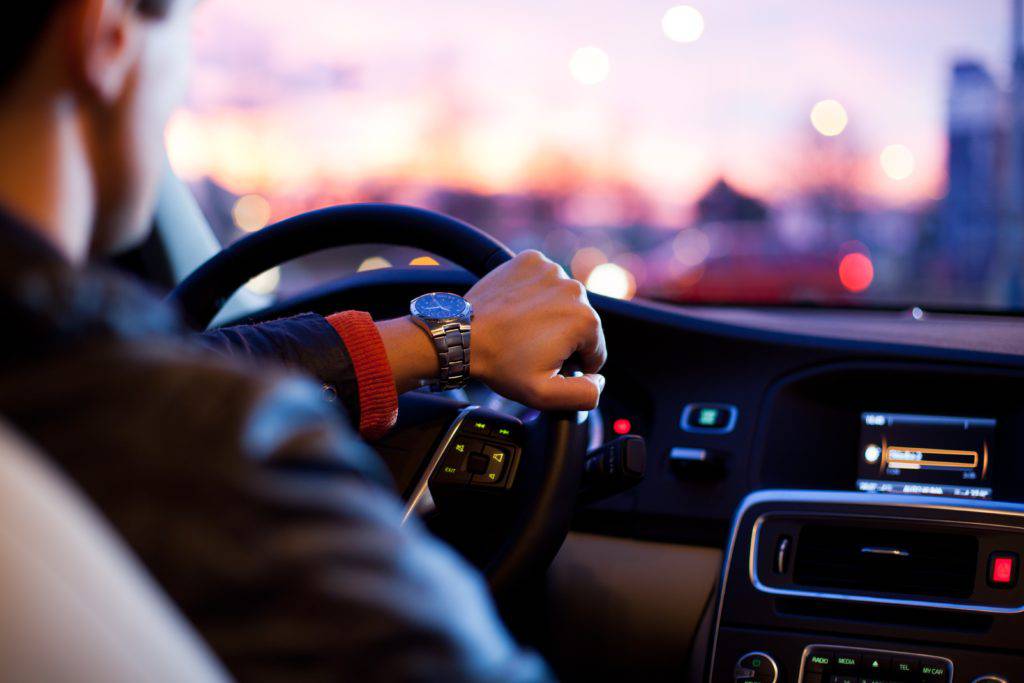 As self-driving cars steadily become more viable, automakers are also tapping AI to transform the road trip into a wellness pod or spa experience.
Part of this new automotive category of health, wellness, and well-being (HWW) includes cars that detect passengers' emotions, making timely adjustments to their environment to soothe and relax them en route.
Kia debuted an experimental concept car at CES 2019 that detected a passenger's emotional state and deployed a number of techniques, including lighting and perfumed scents, to enhance their mood.
The technology was developed in partnership with tech startup Affectiva, which offers emotion and object detection AI for monitoring vehicle passengers. It anticipates the not-too-distant future in which autonomous cars ferry passengers to their destinations while drivers can enjoy emotion-aware spaces that become more like wellness pods.
Hyundai debuted a similar Health + Mobility Cockpit concept at CES in 2017. This suite of features was designed to mitigate the stress of driving by monitoring the driver's physical and emotional well-being, and delivering timely "Mood Bursts" that create a variety of physical and mental responses. Mood Bursts involve adjustments to seat posture, lighting, temperature, and sound. For example, a Calm Burst boosts relaxation if the driver is feeling anxious and an Alert Burst enhances alertness if the driver is becoming sleepy or showing signs of exhaustion.
Mercedes-Benz is refining "in-car spa" experiences for its luxury autonomous vehicles, including the S-Class. These experimental prototypes add fragrance to the environment if it is becoming stale and may also deploy fragrance or energetic music to wake the driver if he or she is becoming drowsy at the wheel.
The driver can also connect a fitness tracker to the Mercedes Me profile, receiving automatic adjustments to in-car environments according to their stress levels and other physiological metrics. Drivers can also receive personalized health and fitness tips from Mercedes'  Fit and Healthy Coach, even when they step out of the vehicle, to continue improving their wellness after the trip.
---
3. Banking and financial services firms roll out financial wellness programs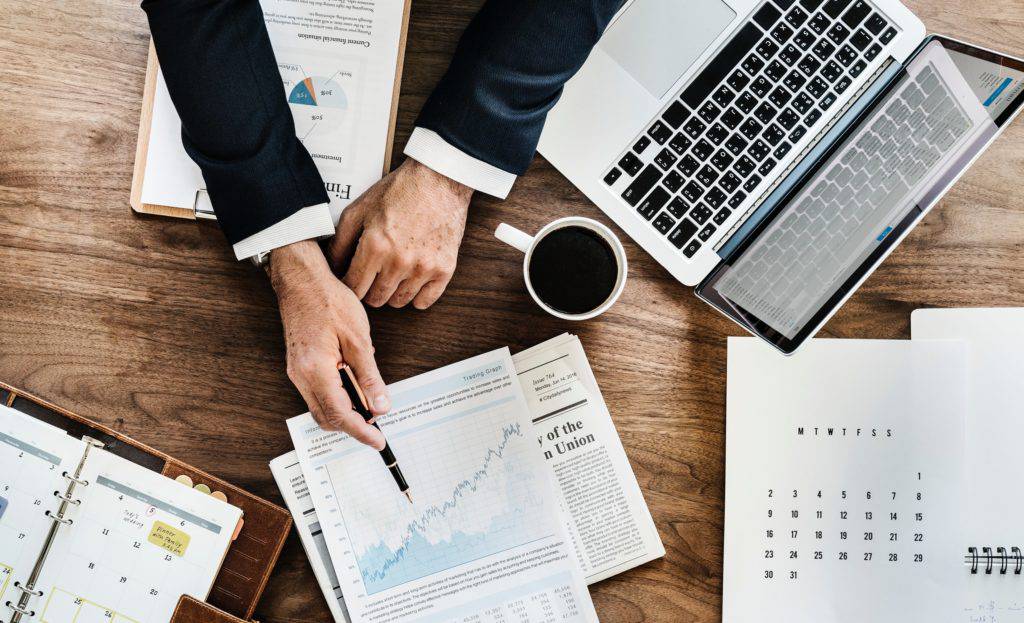 Wellness is also a hot topic in the financial and banking sector, where financial literacy is being reimagined as financial wellness. Recognizing that financial stress can have a strong impact on a person's health, US-based corporations are rolling out programs in the workplace with the goal of helping their employees and customers — as well as the general public, in some cases — improve their overall financial health.
For example, Citibank has partnered with major wellness brand Well+Good to offer financial wellness tips at a specially branded Wellness and Finance portal. Users can learn how to reduce financial anxiety in their daily lives and achieve their long-term goals, ultimately feeling a greater sense of confidence about their financial well-being.
HSBC and edtech firm Everfi recently launched a Financial Wellness Center that offers a series of educational modules on key financial literacy topics including credit scores, financing higher education, and home ownership. The Financial Wellness Center is open to current clients and the general public.
HSBC also launched "Your Money Counts," an in-person financial wellness program its staff provides to the community in a classroom setting. This initiative, created in partnership with national nonprofit GreenPath Financial Wellness, provides users with free individualized support.
---
4. Beauty and personal care companies offer clean beauty alternatives to health-conscious consumers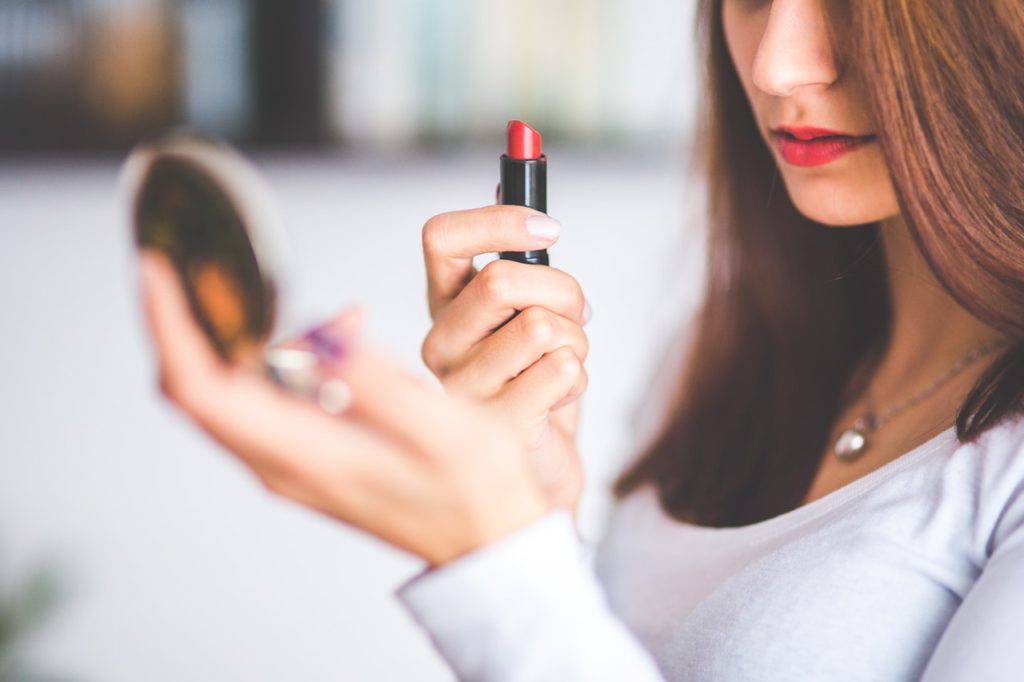 Clean beauty has taken the beauty and personal care market by storm, as environmentally conscious millennial and Gen Z consumers have begun demanding product lines that feature natural, sustainably sourced ingredients from their favorite brands.
Beautycounter is one of the largest clean beauty brands in the US, carrying over 100 natural beauty and wellness products for women, kids, and now men. Promoting the message "beauty should be good for you," Beautycounter has banned more than 1,500 questionable or harmful ingredients from its makeup, skin care, bath and body, and men's skin care products.
Garnier, owned by the L'Oréal Group, introduced a new line of products called Skin Active in 2017. The company ensured that every product in this line was made from at least 96% naturally derived ingredients, obtaining silver certification from the international sustainability organization Cradle to Cradle. Garnier also lists ingredient sources on its labels and has reportedly stopped using parabens, silicones, dyes, and sulfates in many of its products.
Popular makeup and skin care brand Glossier Beauty has a devoted following among millennials. Sporting a minimalist, "less is more" aesthetic, Glossier teamed up with Equinox Fitness in 2018 on a campaign in which Equinox members were invited to try on Glossier products after the launch of a new group fitness class.
Pursuing growth opportunities in the beauty and personal care spaces, Unilever launched a Love Beauty & Planet brand at Target stores in 2017 that featured paraben-free, sustainably sourced shampoos, conditioners, and body washes.
Aiming to broaden the conception of beauty to include the consumer's environment, the global conglomerate has since expanded the Love Beauty & Planet product line to include cleaning products. Unilever has also made notable acquisitions and investments in eco-conscious and sustainable brands: it snapped up Seventh Generation in 2016, and invested in Australia-based clean beauty brand Dr Roebuck's in 2018. 
---
5. Food brands & restaurants add plant-based meat alternatives to their menus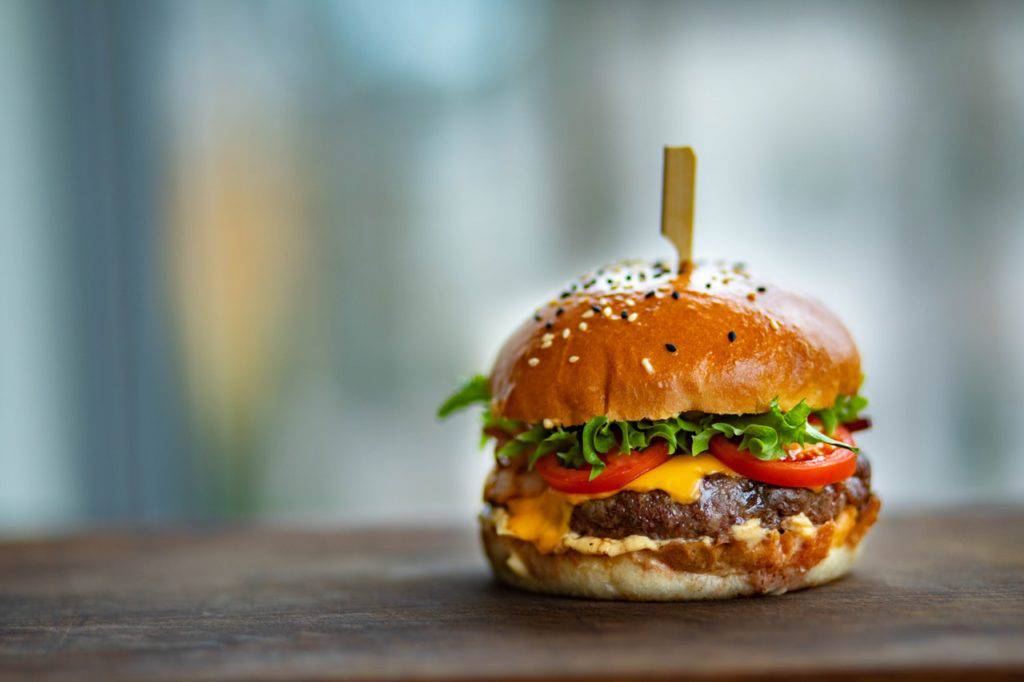 The meatless food trend is rapidly gaining popularity. With ongoing product innovation in the space, consumers looking to reduce their meat consumption have a growing number of plant-based alternatives to choose from.
The US meat substitute market is already worth about $1.44B and is expected to reach $2.5B by 2023, according to Euromonitor International data. Major US fast food businesses are rushing meatless alternatives into the market, collaborating with producers of plant-based meat substitutes on everything from meatless burgers to sausages and chicken nuggets.
Earlier this year, Burger King partnered with Impossible Foods to roll out an Impossible Whopper made from soy protein, potato protein, coconut oil, sunflower oil, and heme, a molecule that makes it look, tase, and bleed like real meat.
Cheesecake Factory, White Castle (which offers an Impossible Slider), Qdoba, Red Robin, Bareburger, and Applebee's feature the popular meatless burger on their menus as well.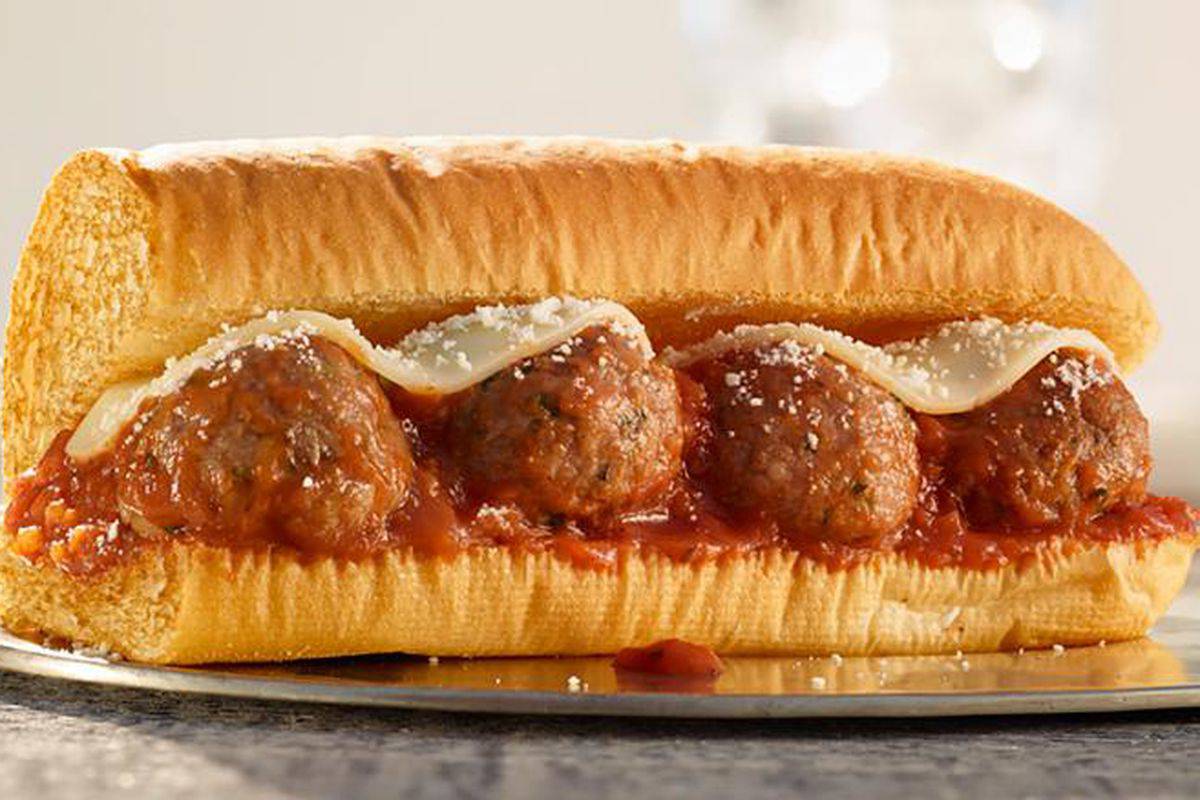 Source: Subway
Other fast casual chains are offering products from Impossible competitor Beyond Meat. For example, Subway is testing a Beyond Meatball Marinara Sub in 685 restaurants in the US and Canada, betting that customers will opt for a meat-free alternative if given the choice. Carl's Jr. offers a Beyond Burger, as do TGI Friday's and BurgerFi.
Dunkin' is serving up Beyond Sausage breakfast sandwiches in New York, while Tim Horton's has announced plans to offer meatless breakfast sandwiches with plant-based eggless omelettes in its Canadian locations.
Wendy's, KFC, and McDonald's are also reportedly looking into offering vegan meat substitutes in the US. For now, KFC has tested a vegan chicken burger in the UK, and McDonald's has begun selling its first vegan burger option in Germany.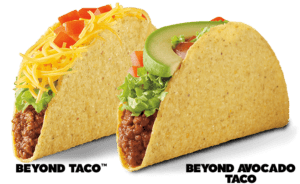 Taco Bell has yet to launch a meatless option in the US (though it has offered vegetarian options for years), but it's already offering a vegan meat substitute made from oats and beans in its Spanish locations. The company also rolled them out on a limited basis in the UK during its annual National Vegetarian Week in May.
Competitor Del Taco released the Beyond Taco in April 2019, adding the Beyond 8 Layer Burrito and the Epic Beyond Cali Burrito to menus at its US locations later in the year.
Tyson Foods, an early investor in Beyond Meat and the biggest meat producer in the US, announced plans to roll out its own line of plant-based meat substitutes. The company's Raised & Rooted line will include plant-based nuggets and a blended patty featuring a combination of Angus beef and pea protein.
Fitness In The Post-Covid World
Download the free report to learn how technology is changing the way we work out.
---
6. Hotels and hospitality brands soothe travelers with fitness experiences, CBD tasting menus, and in-room stylists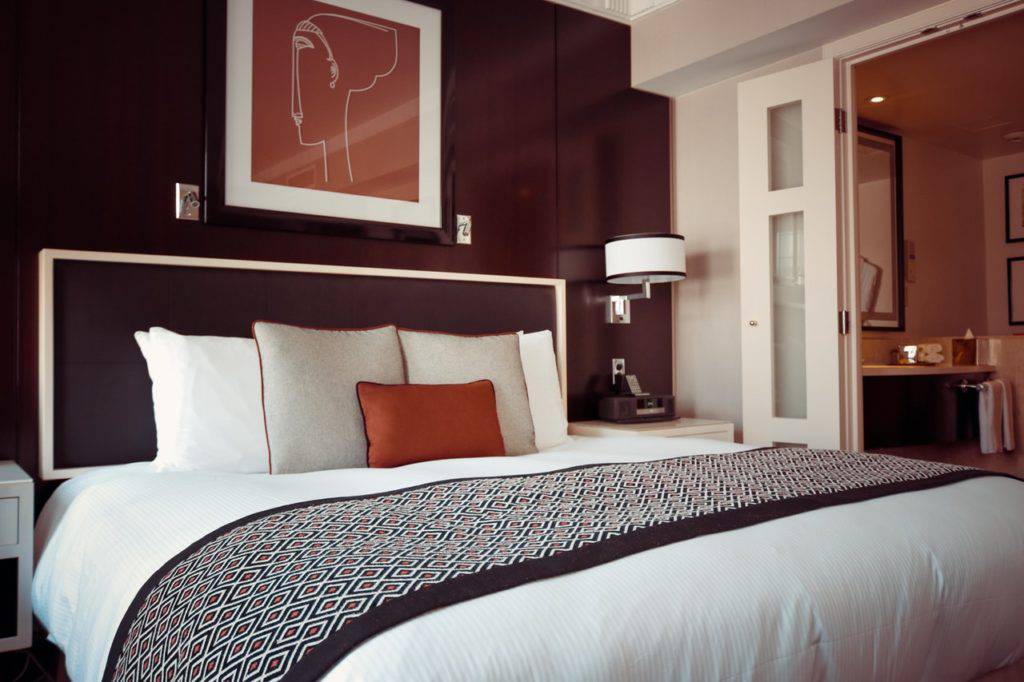 Hotels are becoming wellness destinations themselves, offering a range of services from workout experiences to personal stylists to CBD-infused foods.
Fitness chain Equinox, for example, has opened a luxury hotel in New York City's Hudson Yards where guests can indulge in tailored options for exercise, nutrition, and regeneration.
Guests staying at certain Hilton locations can use 11 different fitness equipment and accessory options in their rooms through the chain's Five Feet to Fitness concept.
Hyatt acquired wellness brands Miraval and Exhale in 2017, and now offers Exhale programming at its hotels. The company has also launched Exhale-branded fitness and mindfulness video content through its mobile app.
UK-based chain IHG, which has operations in the US, recently acquired Six Senses Hotels Resorts Spas. The purchase gives IHG a solid foothold in the sustainable wellness travel market. Meanwhile, the upscale brand 25Hours from Marriott's AC Hotels and AccorHotels serves patrons organic food in casual lobbies. Westin offers activewear rental programs in partnership with New Balance, encouraging fitness on the go while helping guests pack light for their trips.
Catering to on-the-go business travelers, the Nomi beauty app sends hair stylists and makeup artists to hotel rooms directly. Although Nomi is initially partnering only with high-end hotels in New York such as The Quin Hotel, WestHouse, The Refinery Hotel, and the InterContinental Times Square, it reportedly hopes to expand to other US cities in the near future.
Hotels also see opportunity in the $21B US cannabis market. For example, the James Nomad Hotel in New York offered a special CBD tasting menu in 2018 as part of its room service, including meatballs, tater tots, ice cream, and sundaes. Patrons were also able to select CBD-infused beauty products like scrubs, lotions and lip balms to ease their cares after a long journey.
---
7. Retailers ramp up their organic food, connected fitness, and wellness offerings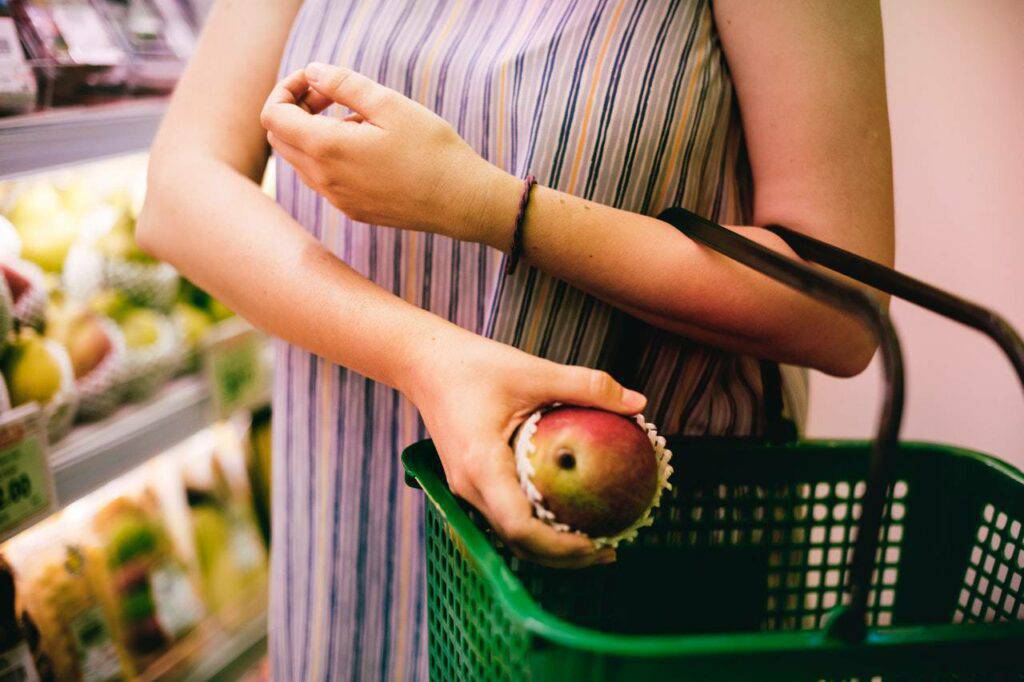 US-based retail giants from Kroger to Best Buy have aggressively ramped up their wellness offerings with new products and services including organic foods, connected fitness, home meal kits, wellness festivals, and more.
Grocery chains offer wellness events, organic product lines, personalized experiences, and more 
Kroger partnered with musician Jewel to host the Wellness Your Way Festival in Denver and Cincinnati in August 2019. Festival attendees could participate in celebrity-led cooking demos, fitness sessions, and meet-and-greets. The event also included a consumer food expo, kids' activities, inspirational talks, and interactive stations showcasing new technologies in wellness. Among the new technologies featured were Kroger Health and the Kroger OptUP app.
Kroger has long been known for its focus on organic products and its keen attention to the health and wellness market. The company is remodeling hundreds of stores, localizing and personalizing product selections for shoppers in each location. Kroger also acquired home meal kit Home Chef in 2018, announcing plans to continue expanding its Simple Truth brand of organic fair trade food products in that same year.
Asserting its relevance as the largest grocery seller in the country, Walmart offers an attractively priced line of organic foods, sold under the Great Value Organic label, ranging from chia seeds to coconut milk. The retail giant also has a Health and Wellness Center portal where customers can find tips for staying healthy, recommendations on diet and exercise, and pointers on products for better self-care. Another way Walmart is expanding upon its already strong presence in the health sector is by partnering with Anthem to draw more Medicare enrollees into purchasing over-the-counter medications and health supplies at its stores.
Meanwhile, some online grocers are teaming up with meal delivery services to offer personalized meal plans. Online grocer Peapod, for example, has partnered with meal planning technology company DinnerTime to provide personalized meal plans based on a household's unique preferences. After confirming a meal plan, DinnerTime members can have a shopping list automatically created for them with a PeaPod order to match.
Major pharmacies and retail chains offer their customers a range of health and wellness services 
Costco provides its members with a number of health and wellness benefits, including a discounted 24 Hour Fitness membership, free eye exams, discounted prescriptions, vacation deals, water delivery service, and affordable exercise equipment and fitness tech like the FitBit. The company even offers reasonably priced dental coverage for members in certain US states. Although the retailer no longer offers health insurance plans, it does give members advice on how to select a health insurance plan.
CVS, which stopped selling tobacco products in 2014, recently merged with health insurance firm Aetna. Its new CarePass membership program offers national pharmacy delivery and around-the-clock healthcare access, aiming to reach the growing demographic of customers who prioritize health and wellness.
Competitor Walgreens offers its own line of health and wellness products as well as a full selection of natural and organic items, including personal care and home supplies. The company has also partnered with New York-Presbyterian Hospital to offer telemedicine services on its website and at its brick-and-mortar locations.
Beauty retailer Sephora also offers a range of clean products that are free of sulfates, parabens, formaldehydes, phthalates, and mineral oil. The clean products include makeup, skincare, hair care, and fragrance.
Target reportedly has a clean beauty initiative in the works for 2020 as well. The retail giant also has a Natural Personal Care section intended to help shoppers find beauty products that are free of harmful ingredients. CVS is reportedly working on a similar offering.
Consumer tech retailers roll out connected fitness and telehealth offerings
Best Buy plans to introduce smart home fitness equipment in a bid to offset a drop in smartphone sales.
Consumers can already purchase connected fitness goods from Flywheel Sports, NormaTec, Hyperice, Hydrow, and NordicTrack on the Best Buy online store, and the company announced that it will roll out connected bikes, rowers, and treadmills to 100 brick-and-mortar location by the end of 2019.
Best Buy also recently teamed up with TytoCare, a telehealth platform that allows people to independently perform a home health examination and send it to a doctor for consultation.
---
8. Travel companies incorporate wellness into the travel experience in the air, on the ground, and at sea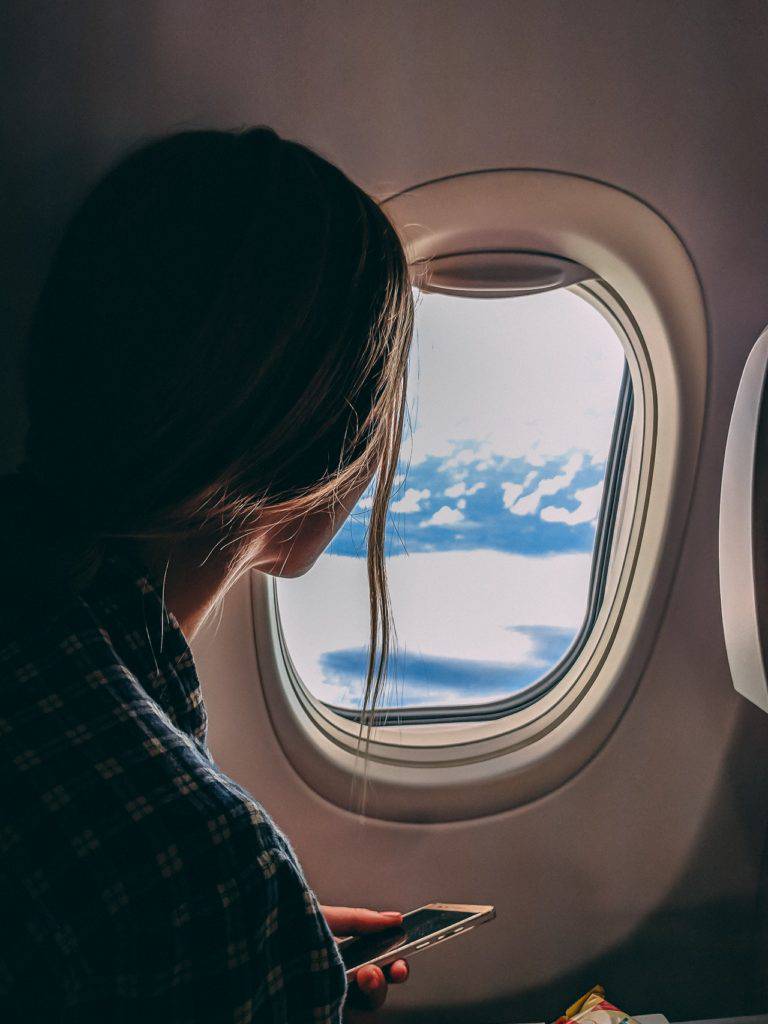 Wellness-conscious travelers spend as much as 130% more on hotel amenities than other guests, representing a lucrative market for US travel firms. As travelers begin to seek travel experiences that heighten their well-being, airlines, cruise operators, and fitness brands are responding with services designed to enhance sleep, relieve stress, and rejuvenate during the journey.
Airlines like United Airlines and JetBlue offer the popular meditation and wellness app Headspace as part of their in-flight entertainment, relaxing anxious travelers and helping them enjoy a more restful journey. Meanwhile, American Airlines has partnered with Casper to create more comfortable in-flight sleeping arrangements with mattress pads, lumbar pillows, pajamas, slippers, and more.
Upon landing, travelers have even more opportunities to recover from the journey. Airports like Portland International are beginning to offer wellness centers and spas where travelers can relax and rejuvenate before and after their flights. ROAM Fitness and FlyFit Global provide workout facilities once passengers have cleared airport security, while companies like Ketanga Fitness Retreats curate fitness retreats around the world. Wellness is also becoming increasingly integrated into airports with companies like GoSleep, which develops sleeping pods for travelers.
Wellness cruises are gaining popularity as well. Oceania Cruises, Regent Seven Seas, Cunard, and Celebrity Cruises have all partnered with luxury spa and wellness brand Canyon Ranch to offer fitness classes, presentations, workshops, and spa treatments for passengers seeking to enhance their well-being while at sea. Blue World Voyages, a new cruise line designed expressly with these experiences in mind, will offer guests yoga sessions, spin classes, and TRX workouts as well as spa treatments and healthy dining options.
If you aren't already a client, sign up for a free trial to learn more about our platform.