The wellness movement has been criticized for being out of reach to those who need health and wellbeing services the most. Here's how retailers are changing that.
Everyone is trying to tap into the $4.2T wellness economy.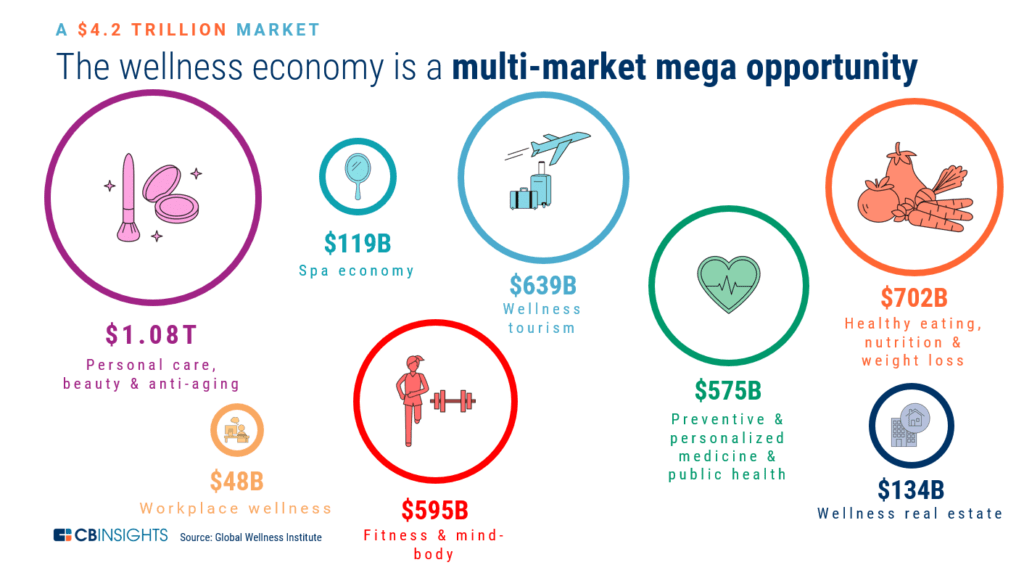 A host of new players — from big-box retailers to drugstores — are looking to wellness to boost their bottom line.
Fitness In The Post-Covid World
Download the free report to learn how technology is changing the way we work out.
Not to mention big tech's push into wellness, from digital wellness initiatives to health-focused voice skills, and more.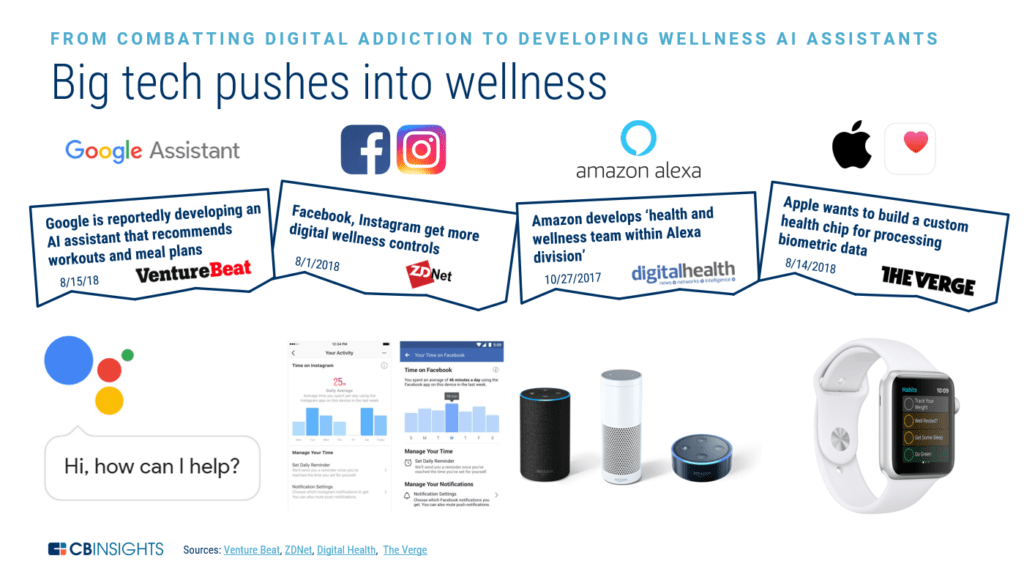 Here are 3 major opportunities that brands and retailers need to be thinking about in order to capitalize on the booming wellness economy.
1. Wellness goes mass market
The wellness industry has exploded in recent years, with startups offering products ranging from $200 serums to $4K treadmills.
Many of these buzzy products and services are positioned as premium offerings, making them too expensive for the average consumer.
More broadly, there are concerns about the accessibility and affordability of wellness beyond the privileged few. In a nutshell, the wellness movement is not accessible to those who need health and wellbeing services the most.
But as the space expands, wellness is increasingly being aimed at a much broader population — so the industry is shifting from luxury to mass market.
For example, Walmart recently announced that it would be launching Bobbi Brown's new wellness line in 1,500+ stores and online, where products will retail between $10 and $20.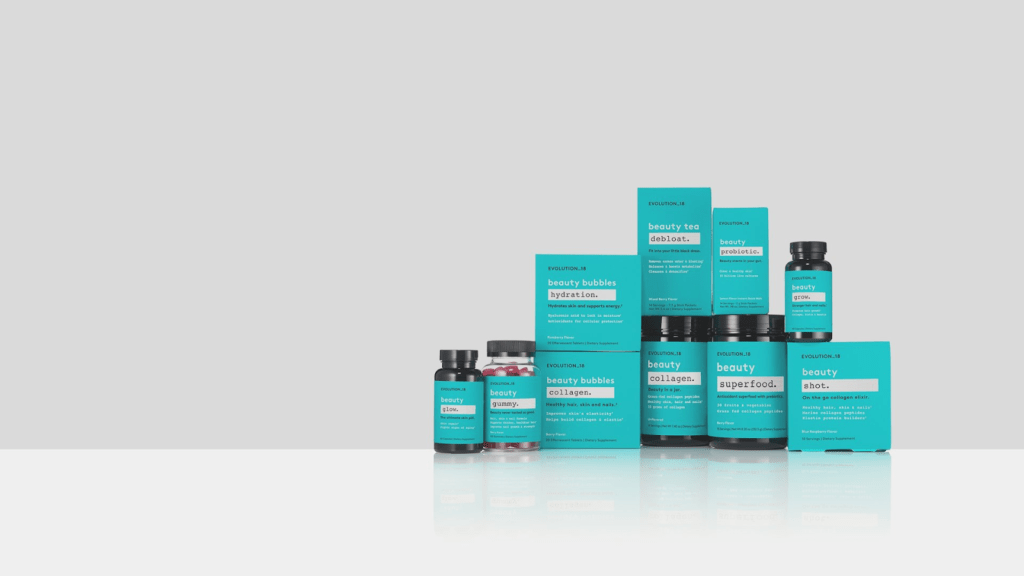 Source: Evolution_18
2. Wellness whenever, wellness wherever
As wellness invades nontraditional outlets, brands and retailers are pursuing new distribution channels including gyms, hotels, and more.
For example, United Airlines just announced a multi-year partnership with beauty brand Sunday Riley to supply beauty kits for premium travelers.
These channels can help startups access new markets while allowing traditional players to cater to consumers' increased desire for wellness products.
With wellness becoming more embedded into our built environments, the home is a natural frontier for personalized distribution.
Patent activity from Amazon, Walmart, Procter & Gamble, and other major retailers hint at a future where smart home systems could:
Automatically order refills for empty items
Track users' interactions with products at home
Proactively suggest products based on consumers' moods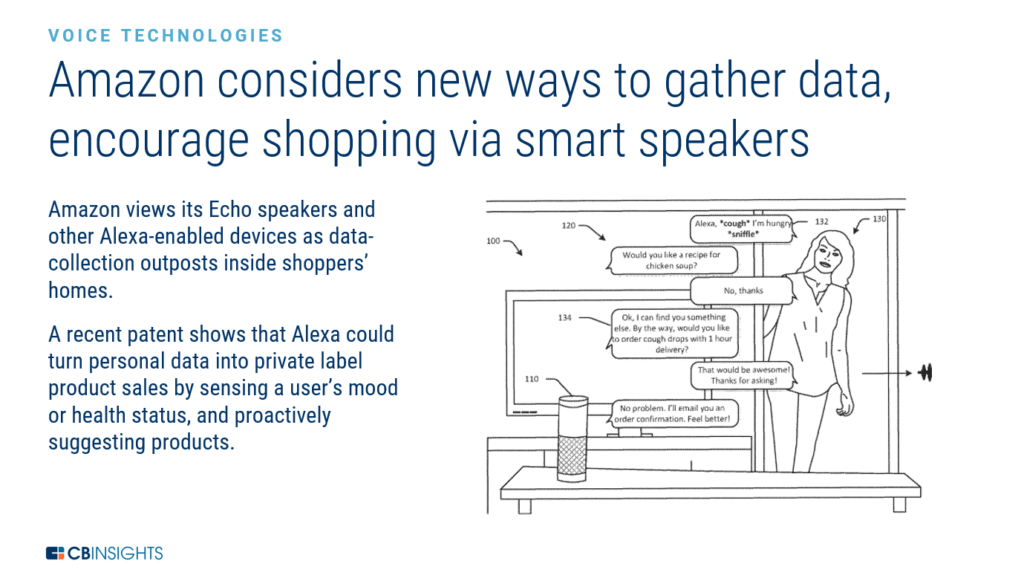 3. Claiming isn't proving
The wellness industry has received a lot of criticism for making false promises.
Corporates need to be particularly careful about making health and wellness claims, as they are more likely to be scrutinized than startups.
Investments, co-branded products, and more are allowing big companies to test out new wellness concepts. For example, alcohol and tobacco companies are investing in cannabis to hedge their bets as their traditional products are being disrupted.
However, regulation will likely extend to startups — as seen by proposals for greater oversight of dairy alternatives, supplements, and more.
What's next for wellness?
For wellness and lifestyle brands, differentiation in an increasingly saturated market is key.
For companies looking to tap into wellness, launching products or partnerships that complement the brand's existing ethos is critical. For example, Lululemons' expansion into beauty or Away's potential push into wellness products offer a direct extension of their brands.
The 24/7 wellness economy will force brands to consider how they can cater to different facets of their customers' wellbeing.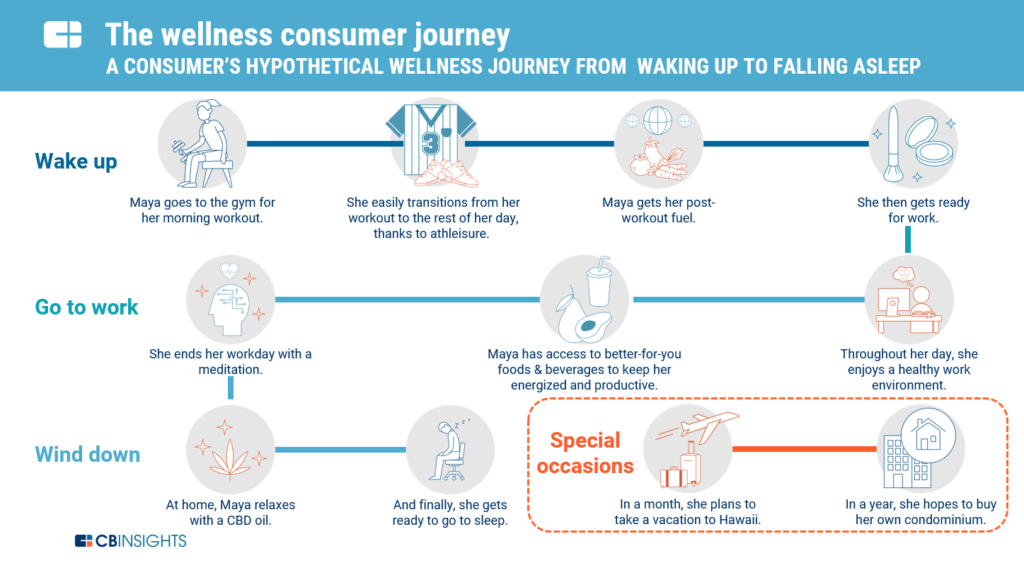 If you aren't already a client, sign up for a free trial to learn more about our platform.