Wellness has become vital to consumers' daily routines. This mega-trend is cutting across sectors ranging from personal care to real estate and more.
Many factors are contributing to the growth of the $4.2T wellness economy.
Notably, millennials are more lifestyle-focused, placing a greater value on health and wellness over material goods than ever before. According to Eventbrite data, 78% of millennials would choose to spend money on a desirable experience over buying physical goods.
Fitness In The Post-Covid World
Download the free report to learn how technology is changing the way we work out.
There are also broad concerns over the US healthcare system — specifically that traditional medicine is gender-biased and that patients aren't always treated holistically.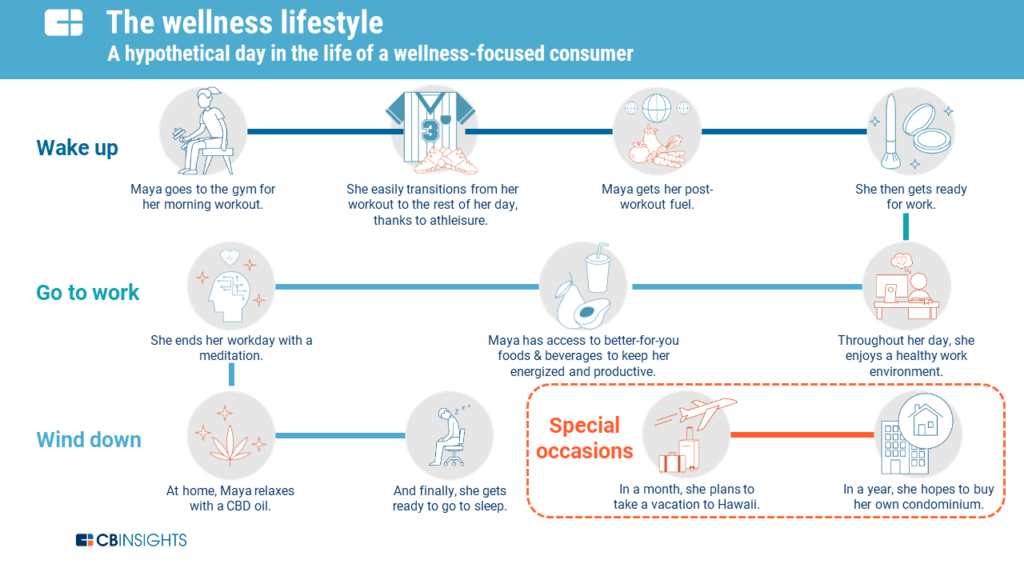 Simultaneously, wellness has become a kind of religion for some consumers, leading to the rise of nontraditional sources for creating healthier, happier, and more balanced lifestyles.
Wellness is becoming increasingly prominent across different areas including fitness, corporate wellness, sleep, and more.
Here we do a deep dive into how wellness is now having an impact on every facet of a health-focused consumer's day — and each of the industries this touches.
If you aren't already a client, sign up for a free trial to learn more about our platform.