Wealthfront's Andy Rachleff discusses the robo-advisor's unique role in the fintech industry with both its current and future financial planning products.
Wealthfront wants to automate all of your finances and make it so effortless that you don't have to worry about it.
President & CEO Andy Rachleff discussed where he sees the company going and its unique role in the financial technology space at the CB Insights Future of Fintech conference.
Wealthfront currently offers a robo-advising software product along with other consumer-focused offerings including Path, a fully-automated financial planning service and a portfolio line of credit.
With 85% of its clients under 45-years-old, Rachleff touched on the evolving nature of the company's robo-advising software that is largely catered to millennials.
"The million dollar question for us is, can we evolve our software to meet the needs of our clients as they age and get wealthier?"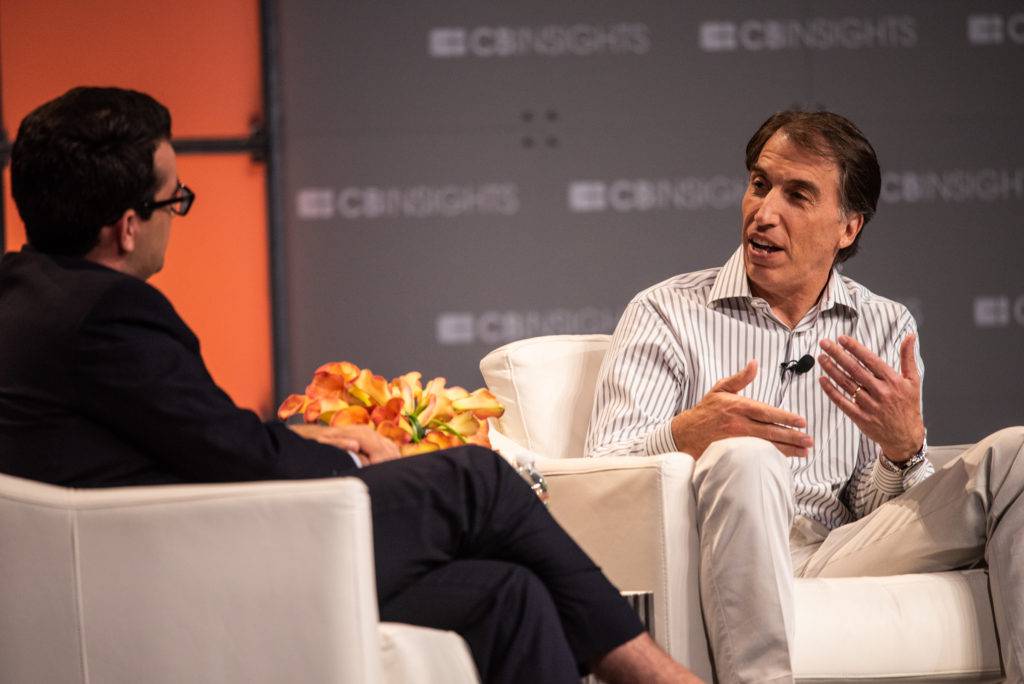 Wealthfront's automated financing planning system is tailored to those in their 20's or 30's.
For example, users can use tools to figure out if they can afford to pay for college or buy a house in a specific neighborhood. Another plan in the works is the ability to explore whether or not someone can afford to take time off, whether it's 3 or 6 months.
In the future, Rachleff envisions Wealthfront will continue to scale its automated platform by offering other services that will make financing planning seamless, convenient, and effortless for its clients.
"Our vision is to deliver a service where you direct deposit your paycheck with us. We automatically pay your bills. We automatically top off your emergency fund, and then route money to whatever account is the most ideal for your particular goals, whether they're at Wealthfront or elsewhere."
And as far as how it compares to traditional investment platforms out there with bigger numbers, Rachleff emphasized the importance of looking at rate of change over just the magnitude.
"Well, this is a marathon, and I bet on rate of change."
If you aren't already a client, sign up for a free trial to learn more about our platform.