Waybridge plans to use the funding to expand beyond non-ferrous metals. Here are the top-line bullets you need to know.
Waybridge, a raw materials supply chain optimizing platform, has raised $30M in a Series B that drew participation from Rucker Park Capital, Craft Ventures, and Venrock.
How's the company performing?
New York-based Waybridge makes a digitally enhanced supply chain platform that helps companies buy and sell physical commodities. It allows customers to track shipments in real time and automate manual processes.
The company has 30 employees and caters to major metal companies across North America and beyond.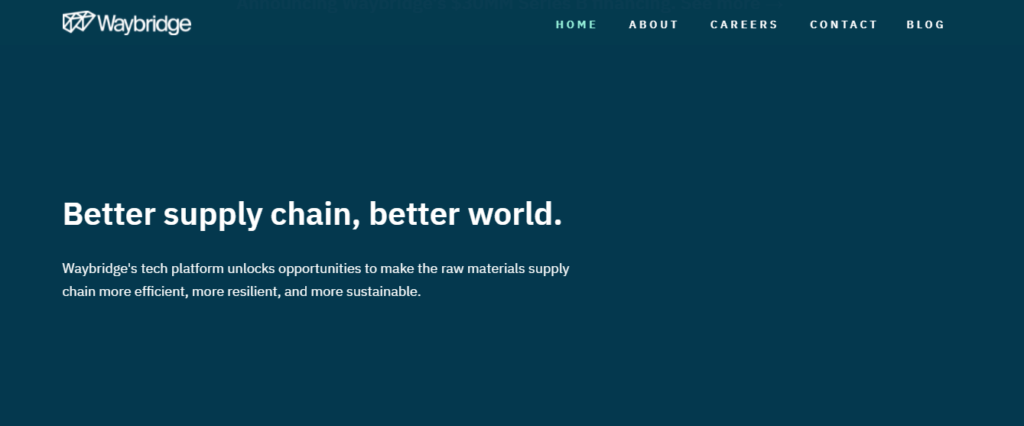 Source: Waybridge
Why does the market matter?
The supply chain management market is projected to grow at a CAGR of 2% and reach a value of $37.41B by 2027, according to Valuates Reports.
While the physical commodities market is a $4T industry, the supply chain process is rudimentary. Additionally, climate change, the Suez Canal-Evergiven incident, and Covid-19 disruptions have all led to increased opportunities for growth and innovation in the sector.