Bottled, canned, or boxed? Sparkling, flavored, or vitamin-infused? The water aisle of the supermarket is expanding fast, pushing retailers and large CPG companies to adapt.
The water category has been on the rise over the past years, occupying a greater share of supermarket shelf space.
Bottled water was even set to become the largest soft drink category in 2018, according to Zenith Global.
Fitness In The Post-Covid World
Download the free report to learn how technology is changing the way we work out.
Successful carbonated water brands such as La Croix have pushed top soft drink producers to move into this category faster. PepsiCo, for example, spent $3.2B to acquire sparkling water machine maker SodaStream last year.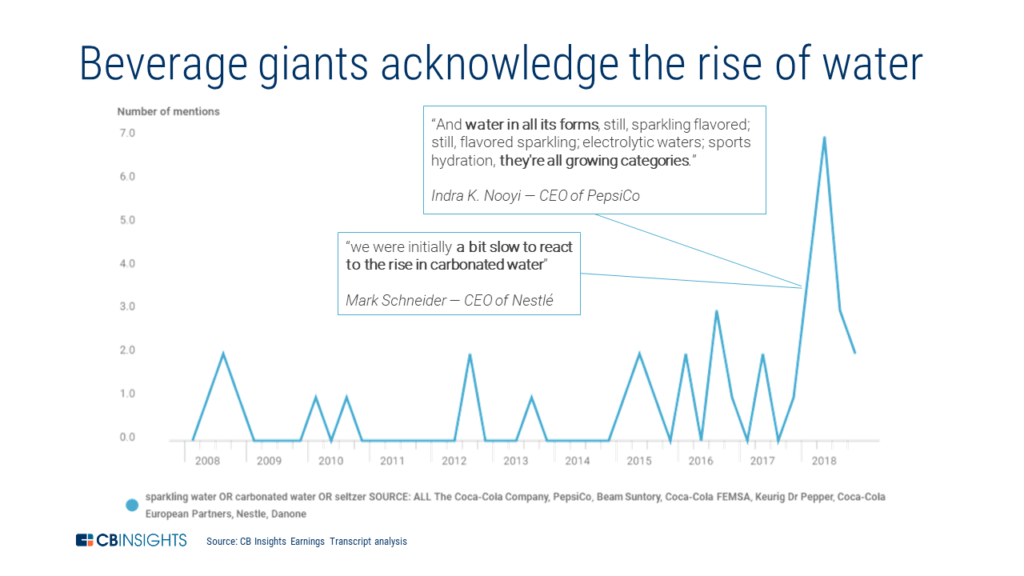 And there's more to come.
Below, we identify three trends that are shaping the growing water market.