Walmart aims to use biometric shopping handles to track customers' heart rates, temperatures, and stress levels.
Walmart sales associates may not be able to read customers' minds, but they soon might be able to monitor shoppers' heart rates to get a little more insight on how they're faring during their shopping trip.
The company's recently published patent application — titled "System And Method For A Biometric Feedback Cart Handle" — aims to equip shopping cart handles with the ability to gather biometric data to determine when customers might need help.
The patent states that "the shopping cart, upon being moved, 'wakes up' from being in a low-power or 'sleep' state mode." 
Then, readings on temperature, pulse, speed, and the force at which someone grips the handle or pushes the cart would be used to create a baseline of the customer's condition.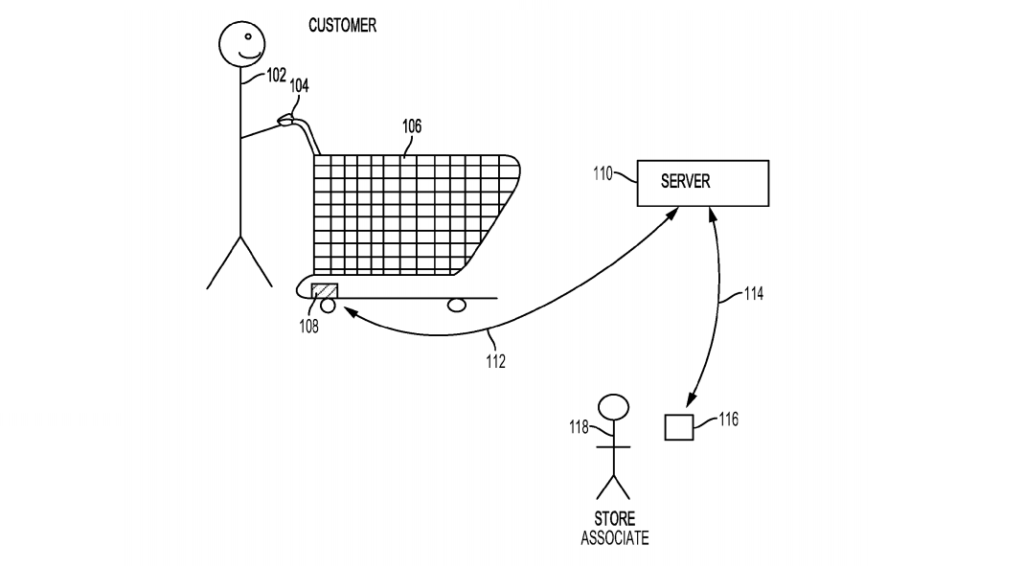 The system would continuously monitor these metrics throughout the customer's time in the store, measuring them against the baseline.
The retail giant says the data would be used to help identify shoppers in distress and to improve their overall shopping experience.
If a person's temperature were to rise or fall beyond established parameters — say, by one full degree, for example — the system would alert a customer service associate who could then locate the shopper to find out whether medical assistance would be needed.
If biometric indicators show signs of emergency, the program may also issue a broadcast throughout the store to call associates' attention to the situation, and could potentially initiate a call for emergency medical help as well.
In addition to tracking heart rate, temperature, and speed, the system could also use these metrics to gauge a shopper's stress levels.
It would combine these factors with contextual information to determine whether an alert is warranted. If the person is in a particularly crowded department, for instance, it would factor that in when assessing a rise in stress levels, knowing that some increase is likely based on the circumstance.
For those concerned about Walmart collecting and using their personal data, the company states that biometric handles won't save personal data.
They would begin collecting information when a shopper starts using a cart and go to "sleep" once the sensors indicate that they're no longer use.
Without extracting any personally identifiable data, information collected could be used to assess trends across multiple customers in real-time: Clusters of alerts, such as several shoppers appearing to need assistance at one time, could be used to anticipate problems like arguments among customers or broken items in an aisle.
If you aren't already a client, sign up for a free trial to learn more about our platform.