The retail giant's latest patent details a system for shoppers to see 3D renderings of their fresh items online prior to purchasing them for delivery or pick-up.
The online delivery space is crowded with meal kit and grocery startups looking to change how people buy food. More recently Amazon has made clear its plans to go after traditional supermarkets with its mega-purchase of Whole Foods.
But there is one major challenge to bringing more grocery sales online — people tend to like picking their groceries out themselves to ensure it meets their standards. Ordering produce, meat, and baked goods based on stock photos is risky, since the actual items often don't look anything like the selected image.
But now Walmart, in its continuing fight against Amazon for e-commerce dominance, is proposing a visual solution for the online fresh-food shopping problem.
A recently published Walmart patent application highlights a system in which customers order fresh items based on stock images, but view and approve images of the actual goods — selected by in-store personnel — prior to completing the purchase.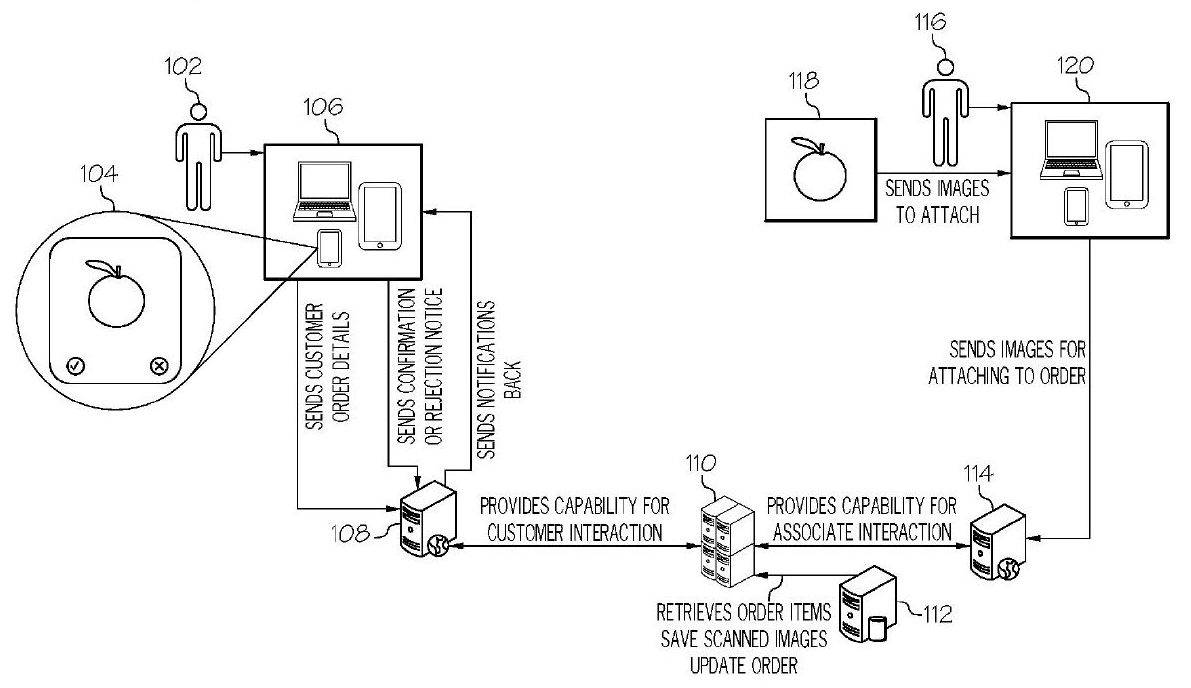 The system would use "three-dimensional scanning" to present visuals of in-store items to online shoppers, creating what the patent calls a "Fresh Online Experience."
This "FOE" system would work as follows: first, the customer would order an item — say, an apple — based on a stock image and/or description. A store associate would then use a 3D scanner to scan a real apple from Walmart's inventory, creating an image of the item.
That image would then be uploaded and sent from a "store associate interface" to a "communications module" that would incorporate the image with the customer's apple order.
The customer would receive a notification to approve or reject the scan of the "first actual fresh item" within a fixed amount of time. If the scan of the first apple is rejected, the communications module would notify the store associate to scan an "additional actual fresh item" for approval.
Customers would be allowed a fixed number of attempts to approve the scan of additional fresh items (so that the associate doesn't have to select and reselect apples in perpetuity). When the limit is reached, the customer would be presented a list of the images they'd already seen, and be prompted to pick one or remove the apple from the order.
Once approved, an "edible watermark" would be applied to the selected apple, and the order would be finalized for in-store pickup or delivery.
The Walmart patent notes that certain aspects the FOE system may be automated, removing the manual element of having a human worker scan fresh items. A hypothetical "scanning module" could include a "three-dimensional scanning device" to auto-select and auto-scan fresh items once a customer places an order, with an associate potentially viewing and processing the scans to complete the process.
If you aren't already a client, sign up for a free trial to learn more about our platform.