Since the retail giant announced plans to continue acquiring startups, we took a data-driven look at 11 possible contenders.
Walmart's $3.3B acquisition of Jet.com in August 2016 transformed the company beyond the addition of the Jet platform.
Jet.com founder Marc Lore ascended to CEO of Walmart's US e-commerce operations, and since joining has taken the company on an e-commerce/apparel acquisition spree. Driven by Lore, Walmart acquired e-commerce platform Shoebuy in January 2017, followed by outdoor apparel retailer Moosejaw in February, womenswear site Modcloth in March, direct-to-consumer premium menswear brand Bonobos in June, and last-mile delivery startup Parcel in September. Lore has also publicly commented that he plans to continue acquiring startups.
Based on Walmart's past acquisitions and future goals, we took a look 11 startups that could be compelling candidates. Scroll down to see the list.
WALMART'S GOALS
Below, we've outlined Walmart's goals to help determine the types of startups it might go after next. The company also changed its official name from Wal-Mart Stores to Walmart last December in order to highlight its growing omnichannel focus.
Attract higher-income customers by bringing in premium brands. Walmart's acquisitions of Bonobos and Moosejaw highlight this desire. Furthermore, Jet.com recently rolled out its own private label brand, Uniquely J, meant to target "higher-income, urban customers" (as Walmart put it on its Q3'2017 earnings call) and partnered with luxury department store Lord and Taylor to display its merchandise on Walmart's website.
Strengthen e-commerce reach and assortment. Walmart has extensively discussed its e-commerce growth ambitions, witnessed through its acquisition of e-commerce platform Jet, as well as of Shoebuy and digital-native brands Bonobos and Modcloth. It has also discussed vastly expanding its available SKUs online and improving delivery options. Recently, the company laid out expectations for 40% e-commerce growth in 2018 (fiscal year 2019).
Improve delivery and in-store pickup options, especially for grocery. Walmart's most recent acquisition of Parcel, though small financially, indicated interest in more quickly delivering products from stores to homes. In grocery, which represents over half of Walmart's revenues, it plans to add 1,000 online grocery order pickup locations in 2018 in stores around the US; in December 2017 it unveiled a meal kit option and a partnership with Buzzfeed that will integrate Buzzfeed recipes with Walmart groceries.
Increase in-store efficiency. While Walmart hasn't acquired in this area yet, its internal initiatives and IP show interest. Many of its patents explore methods around automating the checkout process, shelf stocking, and customer service. Walmart also recently expanded its in-store robotics program, partnering with startup Bossa Nova Robotics to install robots in 50 stores to monitor shelves and help with restocking.
POTENTIAL ACQUISITION TARGETS
Below, we look 11 startups that might be on Walmart's radar, divided between:
Brands
E-commerce
Logistics
Brands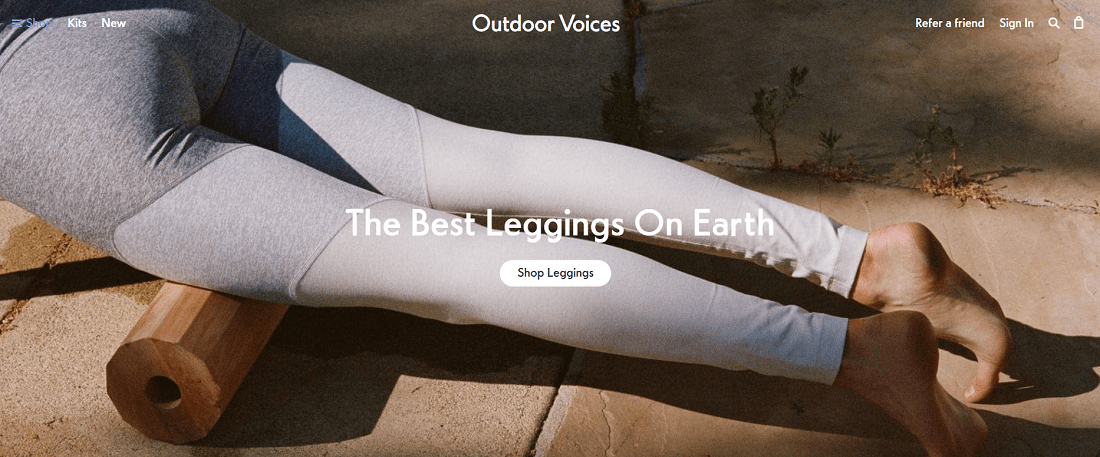 Disclosed funding: $31.6M
Select investors: General Catalyst, Collaborative Fund, Forerunner Ventures, Mickey Drexler, Gwenyth Paltrow, Burch Creative Capital
"Athleisure" has been a bright spot in the apparel market over the past few years, and startup Outdoor Voices has been riding the trend, becoming one of the most high-momentum activewear startups. Catering to both men and women at premium price points, Outdoor Voices could help Walmart continue the push into premium apparel that began with its Bonobos acquisition. Outdoor Voices' digital-to-physical strategy is also comparable to Bonobos; though the brand launched as online-only, it has recently begun opening brick-and-mortar stores.
---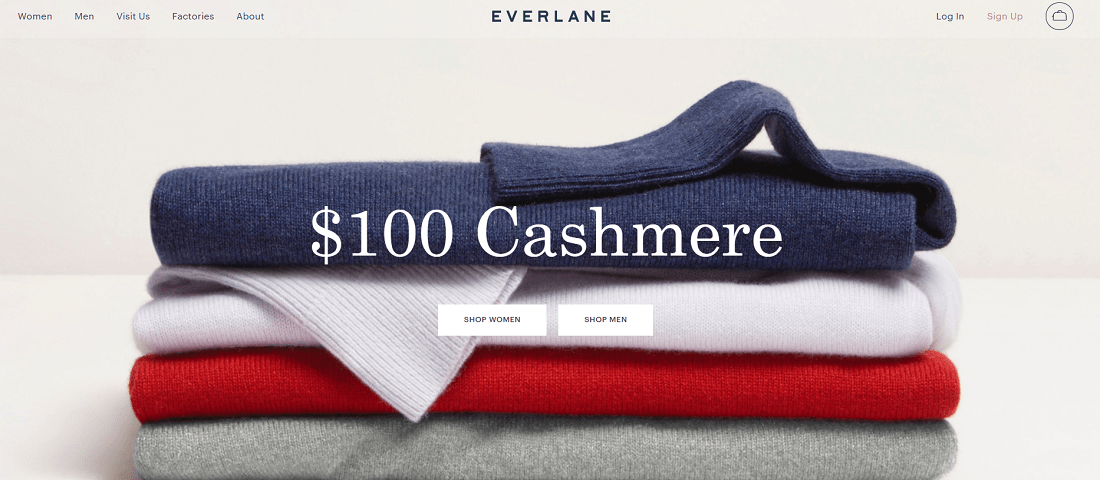 Disclosed funding: $1.1M
Select investors: Kleiner Perkins Caufield & Byers, Khosla Ventures, Slow Ventures, Lerer Hippeau Ventures
As a direct-to-consumer, quality-emphasizing apparel startup, Everlane fits the pattern of Walmart's acquisitions. The startup sells men's and women's apparel and accessories in relatively nondescript styles, comparable to J. Crew's Madewell brand. "Radical Transparency" is the basis of its branding — Everlane highlights the factories it partners with and the prices of its materials, hoping to help shoppers feel like they know just what they're buying and why they're paying the price.
Everlane raised seed funding in 2011, but has been revenue-funded since. It recently opened its first brick-and-mortar store, following in Bonobos' footsteps.
---

Disclosed funding: $70M
Select investors: Comcast Ventures, True Ventures, Norwest Venture Partners, First Round Capital
Madison Reed could be a somewhat pricey target for Walmart (having raised $70M) but the startup has emerged as a leading player in D2C hair care. The startup provides personalized hair coloring products direct-to-consumer with subscription options. Its troves of customer data could make it valuable to Walmart, which has been expanding its beauty efforts in 2017.
Madison Reed recently opened brick-and-mortar hair salons in NY and SF, and plans to expand its physical retail presence with the $25M funding round it raised in October. However, Madison Reed may hope to use its recent funding to grow independently for now rather than seeking an acquisition.
---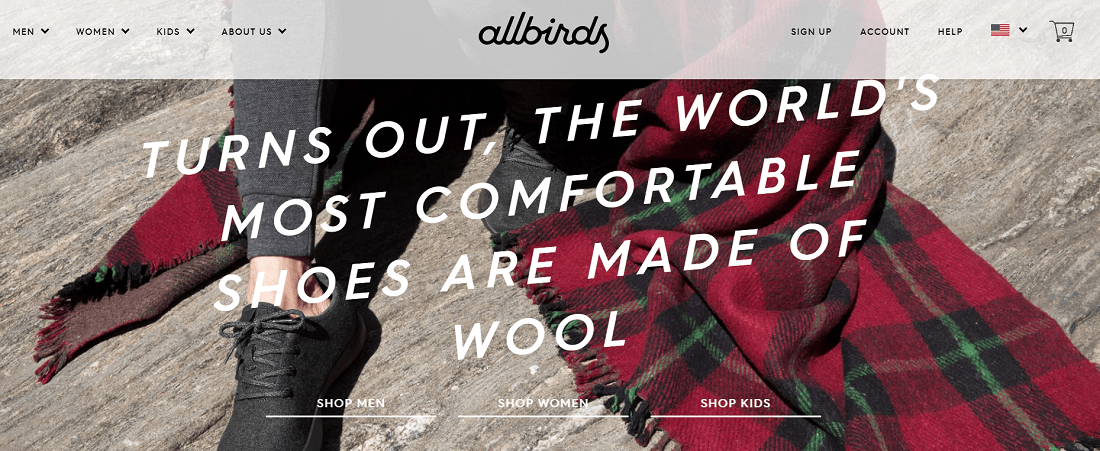 Disclosed funding: $27.4M
Select investors: Lerer Hippeau Ventures, Slow Ventures, Maveron, Tiger Global Management
Allbirds' expanding appeal, range of products, and distribution channels could attract Walmart. Allbirds sells direct-to-consumer merino wool-based sneakers for women and men, and it recently launched a kids' line and opened its first brick-and-mortar store. Its branding and pricing could hit the sweet spot for Walmart — it aims to target well-informed millennial and Gen X shoppers, and its sneakers today sell for $95, which is premium but not quite luxury. The company has social media momentum, and its wool supply chain and production processes could be expanded to adjacent products.
At the same time, though Walmart did acquire Shoebuy.com, the Allbirds' footwear focus might be too narrow for the retailer to justify its price tag.
---
E-Commerce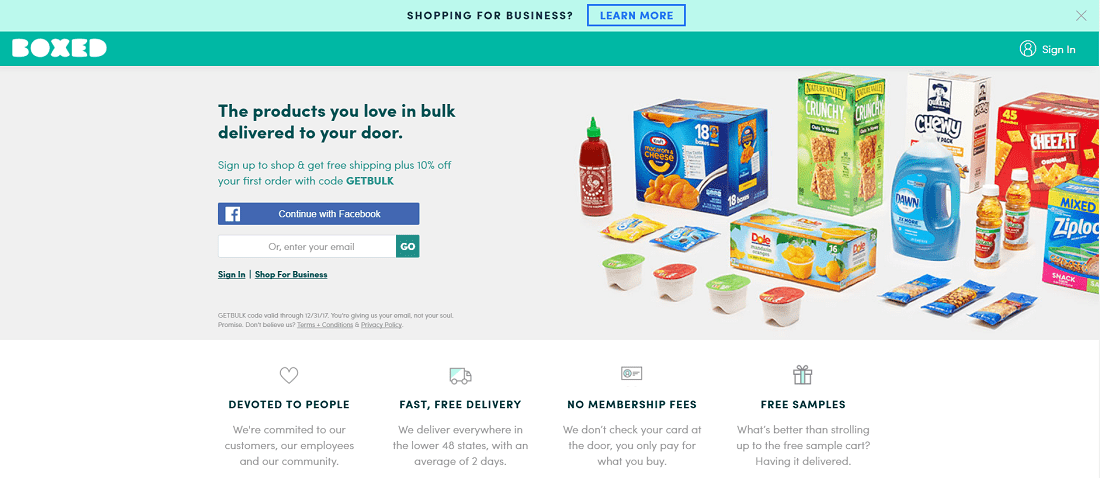 Disclosed funding: $132.6M
Select investors: American Express Ventures, Eniac Ventures, GGV Capital, First Round Capital, Greycroft Partners
By acquiring Boxed, Walmart would strengthen its focus on mobile commerce for millennials — comparable to its acquisition of Jet.com. Boxed is a wholesale shopping mobile app, serving up food and home goods in bulk at low prices. Boxed sells major brands such as Kraft Heinz, Charmin, Kellogg's, and others, and recently rolled out its own private label Prince & Spring. (Similarly, Walmart's Jet.com unveiled its first private label, Uniquely J, in October). It offers express delivery of fresh produce — a priority for Walmart — and targets urban millennials. Boxed is also active in rolling out new technologies to support logistical operations, including automating its warehouses, integrating robots, and using big data to predict when shoppers will re-order products.
It has been growing rapidly, crossing $100M in annual revenue in mid-2016 after three years in business. Furthermore, the startup has emphasized social responsibility, which could be beneficial for Walmart as it aims to attract younger shoppers.
---

Disclosed funding: $151.3M
Select investors: Greycroft Partners, CAVU Venture Partners, Cross Culture Ventures
As Walmart seeks ways to compete against Amazon, Thrive Market could be a valuable tool. The e-commerce platform sells organic and non-GMO products from a range of brands, including its own private label. While Amazon may be "the everything store," one area for improvement is curation, as it can sometimes be difficult to find specific products or trust in the quality of new brands.
In contrast to Amazon, Thrive Market has grown by cultivating trust and limiting its product selection. By acquiring Thrive Market, Walmart could try to connect with more conscientious grocery and home goods shoppers, driving loyalty.
---

Disclosed funding: $89.7M
Select investors: Draper Fisher Jurvetson, Greylock Partners, Tugboat Ventures, Felicis Ventures, Dell Technologies Capital, Accenture Ventures
A leader in e-commerce personalization, RichRelevance could support Walmart as it expands online and offline. RichRelevance helps retailers offer personalized product recommendations, content, search results, and more, bringing together e-commerce and in-store data. It works with major companies such as L'Oreal, Tesco, Urban Outfitters, and others — including Walmart Canada.
This would be a major buy of a technology vendor, bringing capabilities Walmart could also access through partnerships or in-house development. However, RichRelevance could support Walmart scaling up online. Furthermore, RichRelevances's most recent fundraise in 2016 was at a flat valuation (of roughly $230M) which could signify it may be looking for an exit.
---
Logistics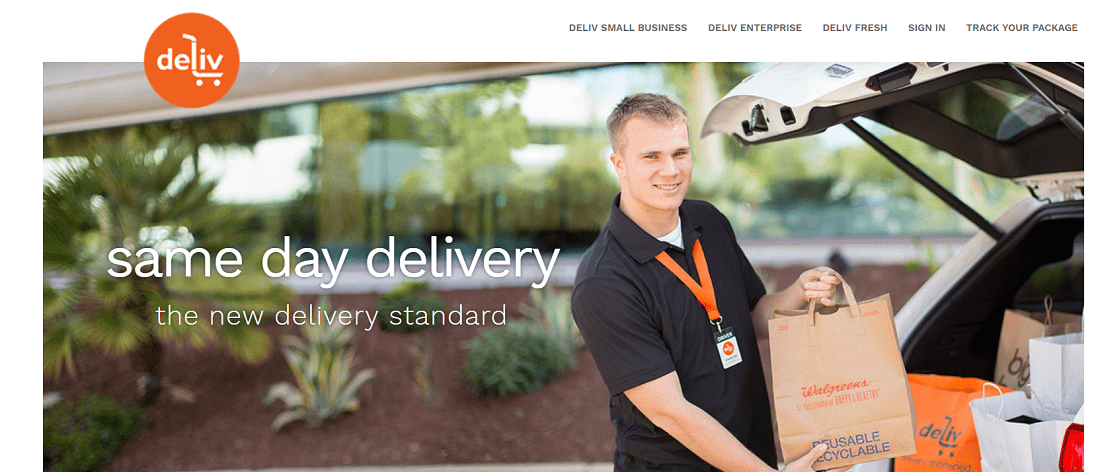 Disclosed funding: $40.4M
Select investors: Upfront Ventures, Simon Ventures, Macerich, Westfield Group, UPS Strategic Enterprise Fund
Deliv provides last mile delivery-as-a-service to over 4,000 retailers in the US, and could make an attractive target for Walmart as it expands its same-day delivery and curbside pickup offerings. This goal dovetails with another of Walmart's priorities, growing its grocery e-commerce business, as speedy delivery is important for fresh produce.
Deliv has partnered with top-tier mall operators like Simon Property Group, which could be meaningful for Walmart's more upmarket Jet.com business, and it has been backed by the UPS, among others.
---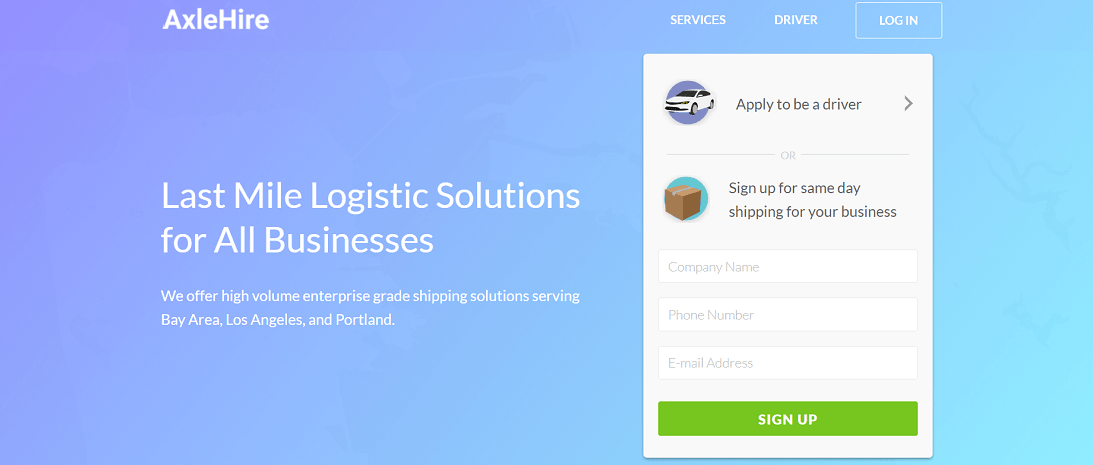 Disclosed funding: $4.4M
Select investors: R/GA Ventures, Acorn Pacific Ventures
Along the lines of Walmart's recent NY-based Parcel acquisition, AxleHire is a relatively small startup providing last mile delivery as a service for businesses on the West coast. According to AxleHire's CEO, the company currently manages roughly 150,000 shipments per month. Perishables represent one of its major business lines, as AxleHire currently manages deliveries for HelloFresh, Sun Basket, Freshly, and other meal kit startups.
Walmart began to pilot its own line of meal kits in December 2017, along with other grocers such as Kroger's. Acquiring a meal kit delivery infrastructure could help Walmart achieve some of the goals of private label meal kits — supporting online grocery orders — without having to design and launch new product lines. To increase efficiency, AxleHire has begun to integrate robots into its operations.
---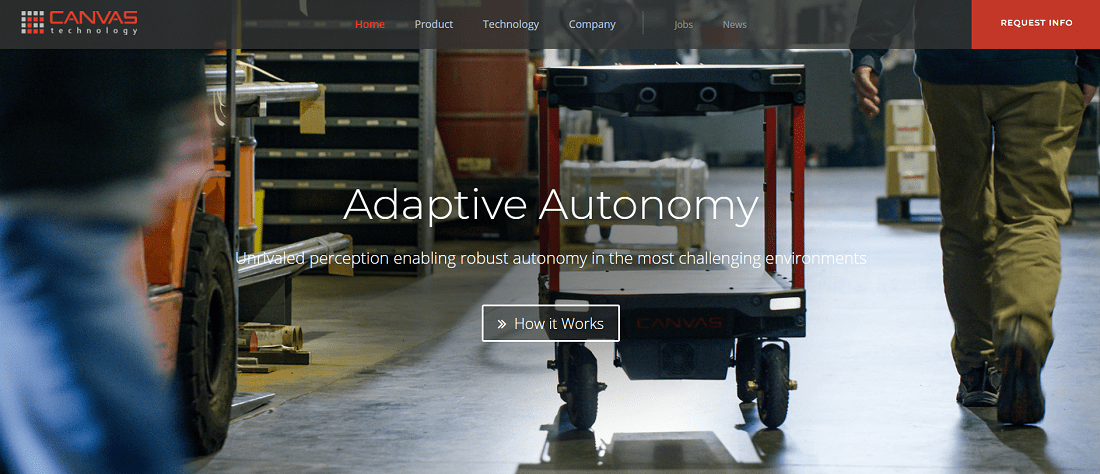 Disclosed funding: $15M
Select investors: AME Cloud Ventures, Playground Ventures, Morado Venture Partners
Robotics startup Canvas helps companies automate their warehouses and stockrooms. It provides robotic carts that can autonomously move and manage inventory while safely interacting with humans. Canvas also offers interactive dashboards so its clients can track packing and delivery efficiency in real-time.
As mentioned above, Walmart has filed patents surrounding robotics for inventory management and shelf stocking. It also recently expanded a partnership with Bossa Nova robotics, and is developing a fully unmanned store through its new subsidiary Code Eight. Amazon acquired warehouse automation startup Kiva Robotics in 2012, and a similar deal could help power Walmart's inventory operations going forward.
At the same time, a robotics acquisition may not be necessary for Walmart — thus far, Walmart has relied on partnerships and supports in-house AI initiatives.
---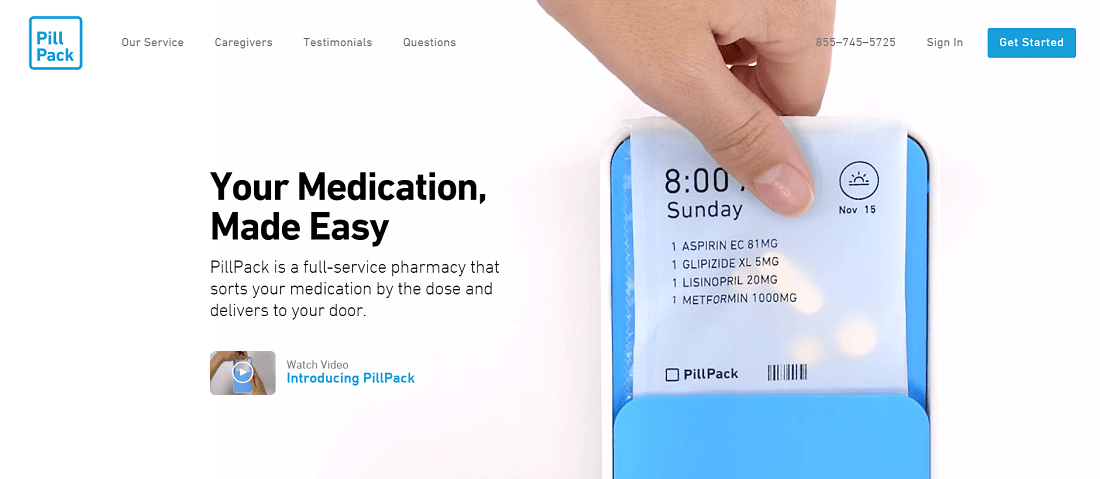 Disclosed funding: $118M
Select investors: Accel Partners, Menlo Ventures, Sherpa Ventures, CRV
PillPack is a logistics/healthcare crossover startup. The company offers a tech-enabled full service pharmacy currently available in every state except Hawaii. It ships personalized, pre-sorted medications and dispensers to users, supports real-time notifications about refills and co-pays, and more, based on its proprietary PharmacyOS software platform.
Walmart supports in-store pharmacies, which are a valuable driver of store visits and shopper loyalty. Integrating PillPack's system could help Walmart expand medication deliveries and online and mobile pharmacy services.
If you aren't already a client, sign up for a free trial to learn more about our platform.