Also covered are Amazon Wag, the US insurtech startup scene, and more.
Today, we discuss trade wars with China, the looming threat of Ant Financial, and more, including:
Ant Financial reveals big numbers, and is increasingly on the minds of competitors
For the year ended March 2018, Ant Financial (fka Alipay) reported $1.4B in pre-tax profit. With 870M active global users using it for everything from wealth management to online payments, Ant is now on the competitive radar.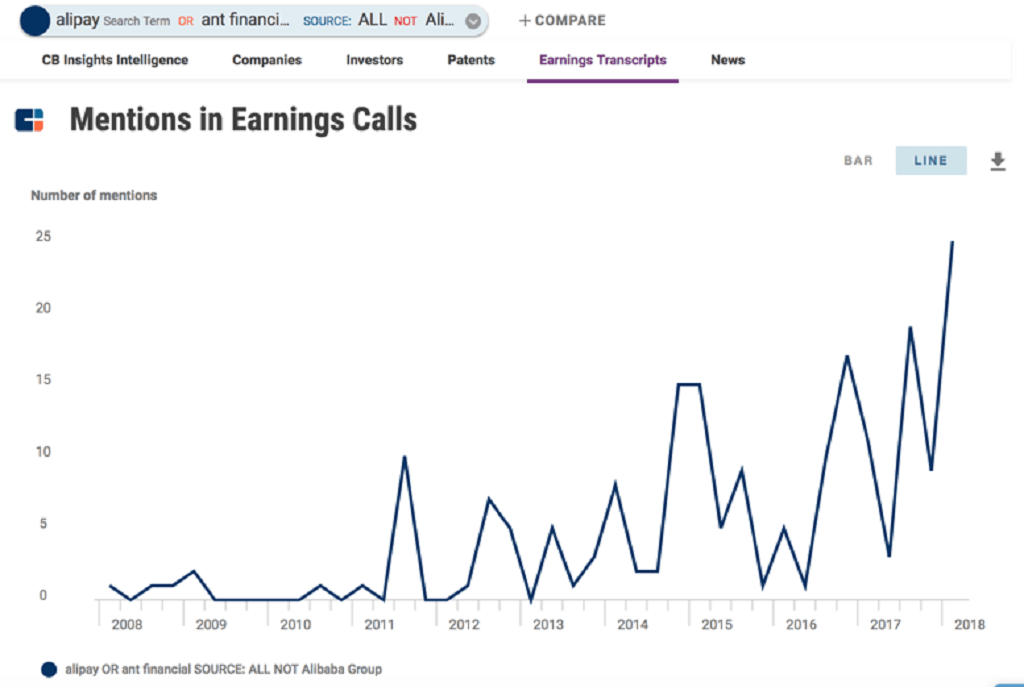 The above search of earnings transcripts highlights mentions of Ant Financial or Alipay by everyone but Alibaba itself. As you can see, the trend has intensified over time.
Everyone from Visa to Mastercard to Yum! Brands to Starbucks is mentioning Ant Financial on calls.
Visa and Mastercard are getting questions from The Street about Alipay, and there is a clear partnership/frenemy (friend-enemy, for those unfamiliar) tension in the comments.