Visual search could help retailers bridge the gap between discovery and purchase.
Visual search is becoming increasingly popular with brands and retailers.
ALTERNATIVE PROTEINS, FITNESS TECH, AND GAMING SURGED IN Q3'20
Consumer product startup investment activity spiked in Q3'20 as funding reached an all-time high. Download our free report now.
Two years ago, CEO of Pinterest Ben Silbermann predicted that "a lot of the future of search is going to be about pictures instead of keywords."
He now needs to convince investors that he was right.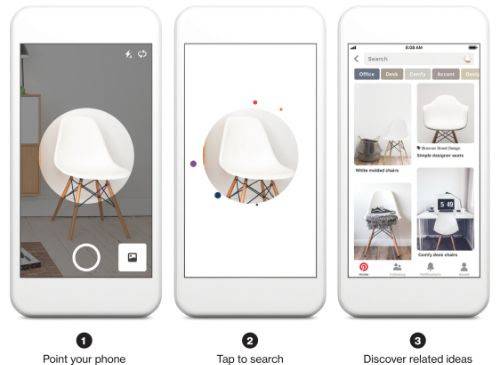 Source: Pinterest S-1
Visual search has recently become a topic of interest among executives, as illustrated by the rising number of mentions on earnings calls.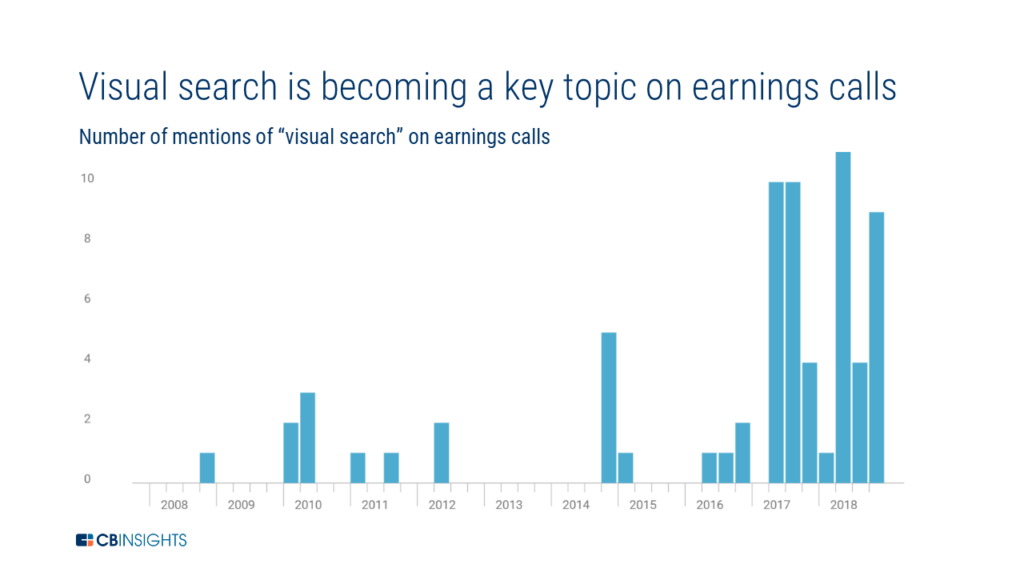 Luckily for Pinterest and other companies, there's more to visual search than feeding social media with exotic pictures. Instagram, for one, is dipping its toes further into the e-commerce space by making it possible to buy shoppable items directly within its app.
Other companies are using reverse image search to identify products based on a picture and suggest similar products to buy.
This feature has recently been added to easyJet's mobile app, allowing travelers to upload a picture of an unknown location in Europe, discover where the picture has been taken, and book easyJet's suggested flights.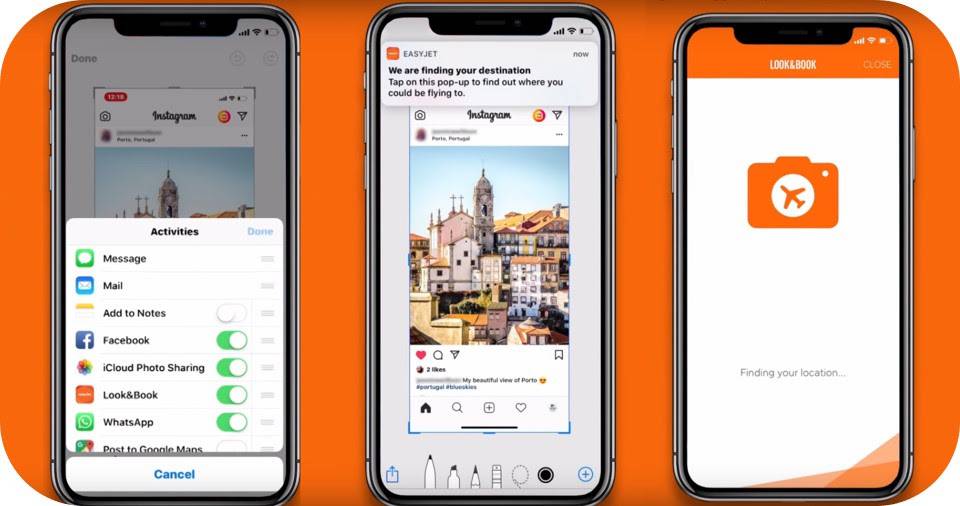 Source: easyJet
Visual search could be a powerful tool for brands and retailers alike, helping them bridge the gap between discovery and purchase. It allows customers to conveniently, and almost immediately, find shoppable options for whatever they're looking for — thus helping convert purchase intents into actual sales.
Perhaps more importantly, visual search could help retailers better compete with Amazon. The e-commerce giant offers so many different product references that it has become difficult to simply browse through the platform to discover new items.
Going forward, the adoption of visual search features by brands and retailers could pose a threat to Amazon's e-commerce hegemony.
If you aren't already a client, sign up for a free trial to learn more about our platform.