Vista Equity Partners plans to support Salesloft's geographical expansion. Here are the top-line bullets you need to know.
Vista Equity Partners, a private equity financing firm, has acquired Salesloft, a provider of sales intelligence software, for $2.3B.
WHO ARE THE PARTIES TO THE DEAL?
Salesloft: Atlanta-based Salesloft enables sales professionals to engage meaningfully with their clients and prospects. Its platform is equipped with cadence, messenger, dialer, and analytics tools, among others. IBM, Shopify, Cisco, Stripe, and Grubhub are included among its client base. The company surpassed $100M in ARR in 2021.
Vista Equity Partners: California-based Vista is a global investment firm focused on software and technology-enabled businesses. As of September 2021, the company had over $86B in AUM and had completed more than 520 private equity transactions. It has more than 70 clients and about 75K employees globally.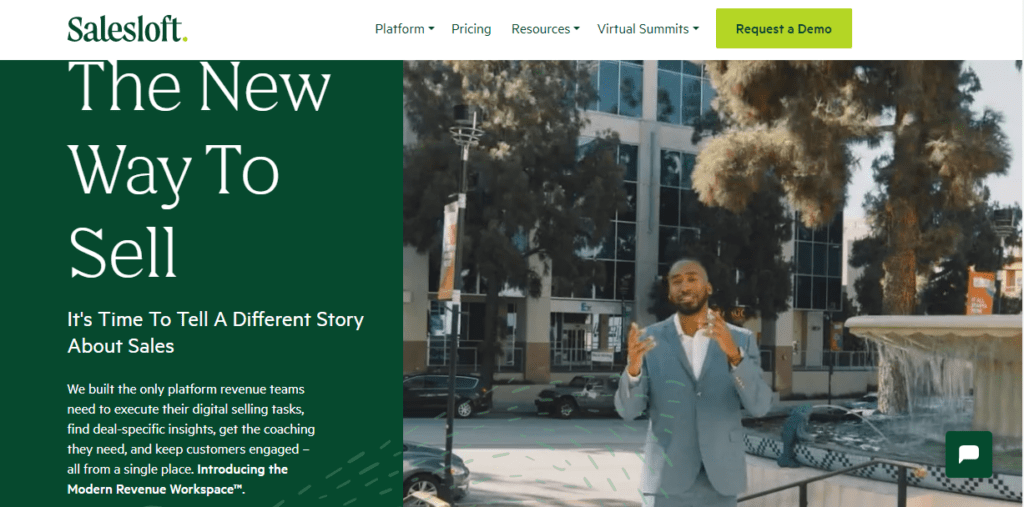 Source: Salesloft
WHY DOES THE MARKET MATTER?
The global sales intelligence market is expected to reach a value of $3.8B by 2025, growing at a CAGR of 12.3%, according to KBV Research.
Software solutions that help enhance customer targeting and connect rates are increasingly being recognized as providing a competitive advantage, which has contributed to market growth.