This acquisition comes 6 months after Visa dropped its $5.3B Plaid takeover. Here are the top-line bullets you need to know.
Visa, a digital payment network, has acquired Tink, a Europe-based open banking platform, for $2.15B in a mix of cash and retention incentives. 
Who are the parties to the deal?
Tink: Sweden-based Tink enables its customers to access third-party bank information such as statements, payments, and other banking information through its API. The company integrates with over 3,400 banks and fintech and has 250M customers across Europe. It is present across 18 markets and processes more than $10B transactions every year. Tink's client list includes PayPal, BNP Paribas, and American Express, among others.
Visa: California-based Visa is a global payments technology firm that enables digital currency transactions across 200 countries for governments, businesses, and banks. The company can handle over 65,000 transaction messages per second. The company recorded a net income of $3B in Q2'21. Visa was set to acquire Plaid, another open banking startup, for $5.3B Plaid until the US Department of Justice blocked the deal on the grounds of antitrust violation.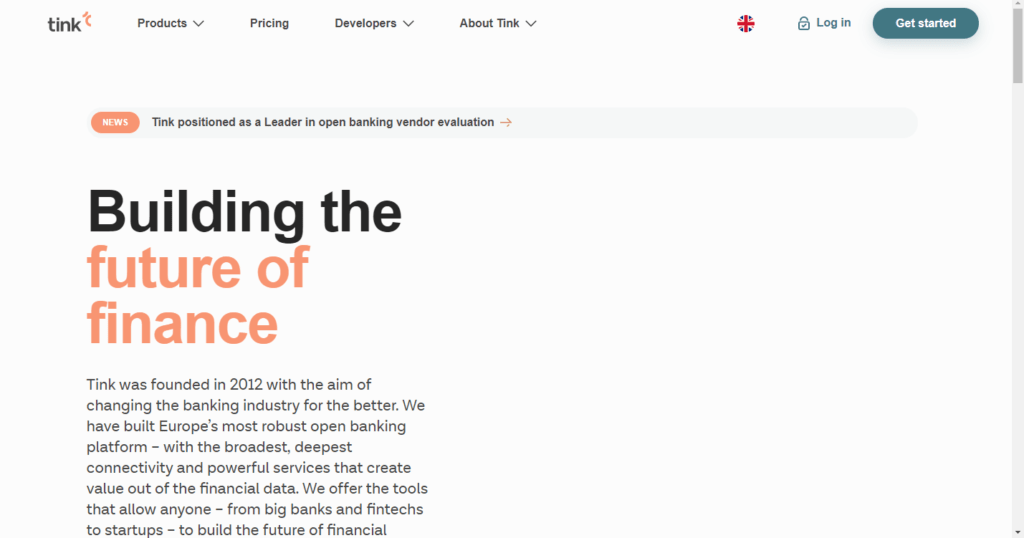 Source: Tink
Why does the market matter?
The open banking market is projected to grow at a CAGR of 24.4% to reach a value of $43.15 by 2026, according to Allied Market Research.
Growing demand for digital financial services during Covid-19, increasing corporate interest, and rise in API adoption by financial institutions are leading to significant growth in the open banking space.
The open banking space has gained investor momentum, raising $2.2B with 21 deals in 2021.