From professional sports to foreign languages, virtual reality can help foster more meaningful educational experiences for learners of all ages.
While immersive technologies like virtual reality (VR) have been widely associated with gaming, they are gaining significant traction in other areas as well. The benefits VR tech could have for learning — such as higher engagement and better retention of material — are becoming clear for enterprises and educators alike.
Even before the Covid-19 outbreak, 77% of respondents to a 2020 Perkins Coie survey said they believed immersive tech would become mainstream within the next 5 years, due to factors like more affordable hardware and advancements in 5G wireless technology. 
Big tech companies have shown interest in elevating AR/VR capabilities through investments, acquisitions, and patent activity. Google, Facebook, and Microsoft are among the top VR patent players in the last 5 years.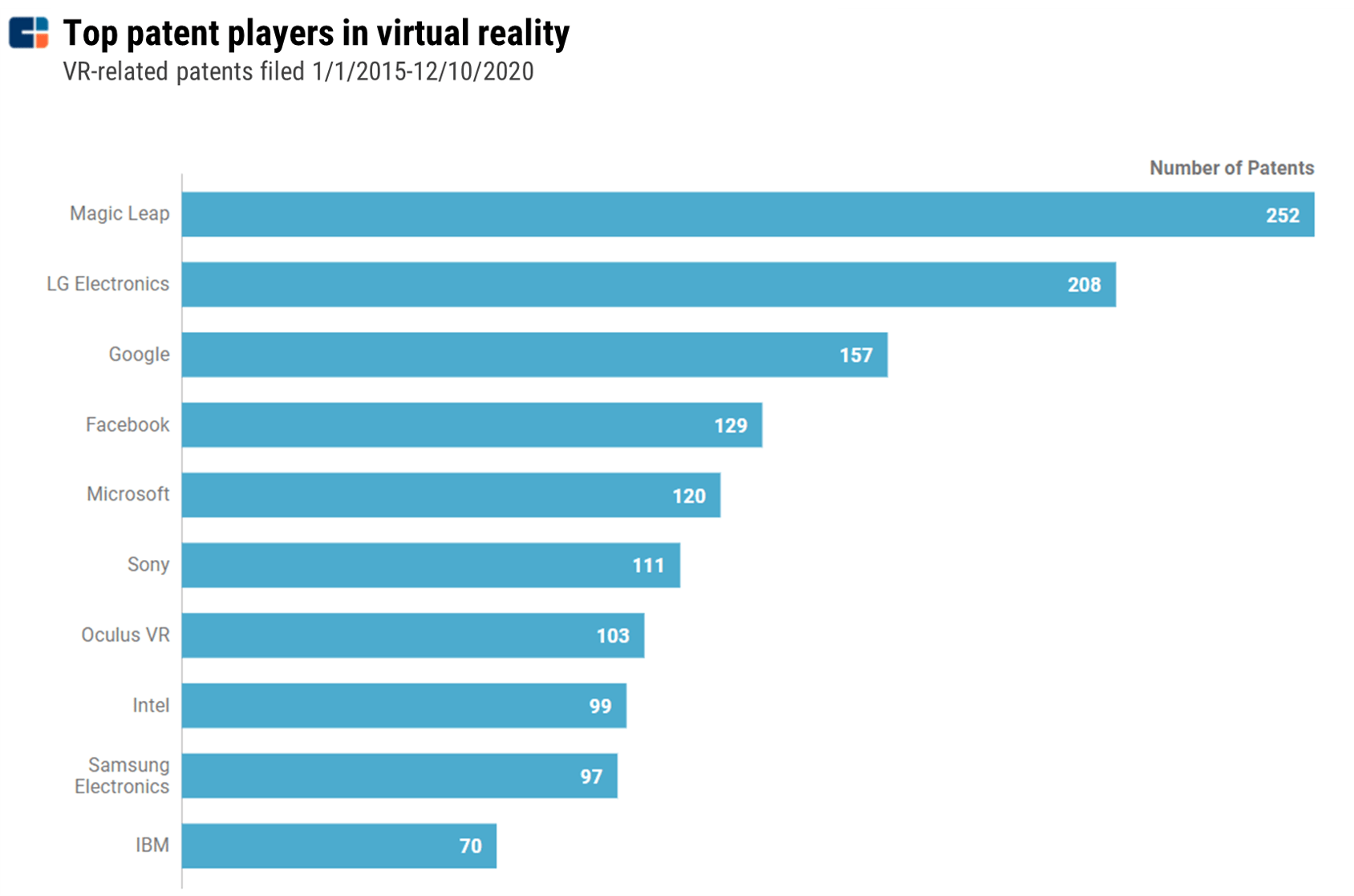 Tech giant Alibaba has backed AR/VR companies including China-based DGene and headset unicorn Magic Leap. In 2014, Facebook acquired VR hardware maker Oculus. Five years later, the social media giant announced it was acquiring neural interface startup CTRL-Labs to join Facebook Reality Labs, a division of Facebook developing AR smart glasses. 
Key takeaways
Virtual training can be more cost effective

 

compared to traditional modes of learning. 

The average company spent 

$1,300 per person on training in 2019

. VR can eliminate or reduce significant overhead costs like travel, insurance, and facilities for in-person learning. A 2020 PwC survey found that for employees learning soft skills in VR, the cost per learner in VR training reaches cost parity with classroom learning at 375 individuals — making VR an attractive tech solution for many industries.

VR tech can reduce learning time for new skills.

The same

PwC

 survey found that for employees learning soft skills in VR, the time needed for training dropped from 2 hours in the classroom to just 30 minutes when conducted virtually.

Immersive training improves retention of the material and leads to directly measurable results.

The National Training Laboratory found that learners using VR had a retention rate of 75%, compared to 10% for reading and 5% for lectures. Improved retention can translate into measurable improvements like reduced errors and injuries.
Why edtech & training?