Like e-gamers, luxury shoppers may soon be spending billions of dollars on virtual items.
Earlier this year we released our Luxury Trends in 2019 report with lots of goodies that you can access here.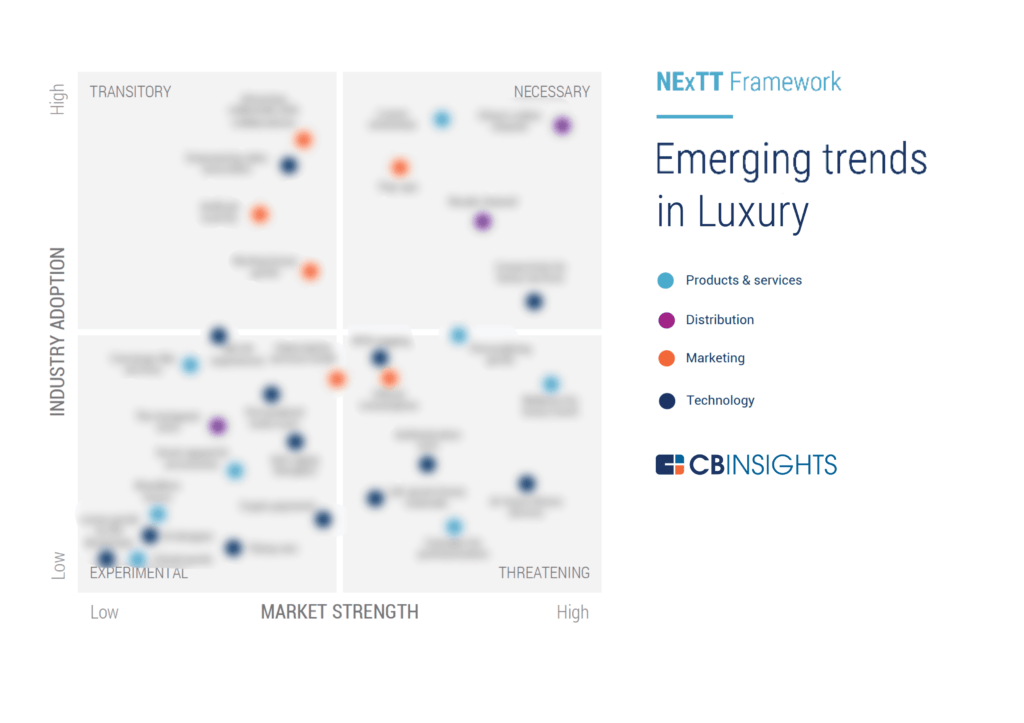 In case you missed it — or worse, decided not to read it — we predicted that virtual luxury goods would be on the rise.
(FYI, virtual goods are non-physical objects that are created, sold, and used across online communities and games. Virtual luxury goods are simply the priciest ones.)
And it seems that our data-driven instinct was onto something.
Earlier this month, Dutch startup The Fabricant sold a blockchain-based digital garment for $9,500: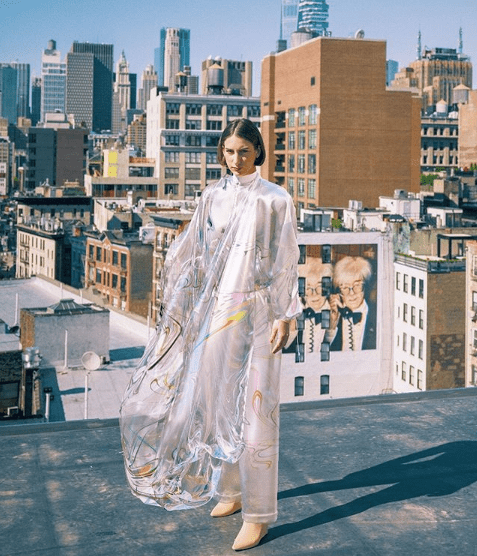 The Fabricant Instagram account
For comparison, this is the same price as a Gucci sequin-embellished dress sold by luxury e-tailer Farfetch.
Only a few days later, personalized avatar startup Genies raised close to $7M in a Series D round, according to SEC filings.
As a quick reminder, luxury house Gucci has partnered with the company since November last year, offering 200 virtual pieces from its real-life collection on Genies' platform.
Virtual luxury is a massive opportunity
While the current size of the virtual luxury items market may be negligible, the potential is enormous.
Virtual items sold in video games is a market worth around $50B, and is expected to grow by over 6% annually over the coming years, according to SuperData Research.
This is a clear sign that consumers are willing to spend significant amounts of money on outfits and accessories for virtual characters.
Just like e-gamers, luxury shoppers may soon be spending billions of dollars on virtual items.
How to tap into the upcoming luxury virtual goods market
The opportunity is obvious for luxury houses. Virtual versions of their clothing and accessories collections could generate additional revenue without cannibalizing sales of real-world items.
But the opportunity goes far beyond, with a new ecosystem centered around luxury virtual goods that could soon be blooming.
Virtual luxury brands
New luxury brands could emerge selling exclusively virtual goods and accessories.
Startups like The Fabricant could launch virtual collections, allowing anyone who buys their creation to wear their virtual clothes on existing pictures or in virtual reality settings.
These brands could also decide to produce real-life version of their designs, thus directly competing with existing luxury houses.
Virtual marketing
The rise of virtual items could mean new opportunities for the ways products and brands are advertised.
Already, virtual influencers have gathered millions of followers on social media platforms and are working with real-life brands. Lil Miquela, for instance, was created by startup Brud and recently promoted underwear brand Calvin Klein.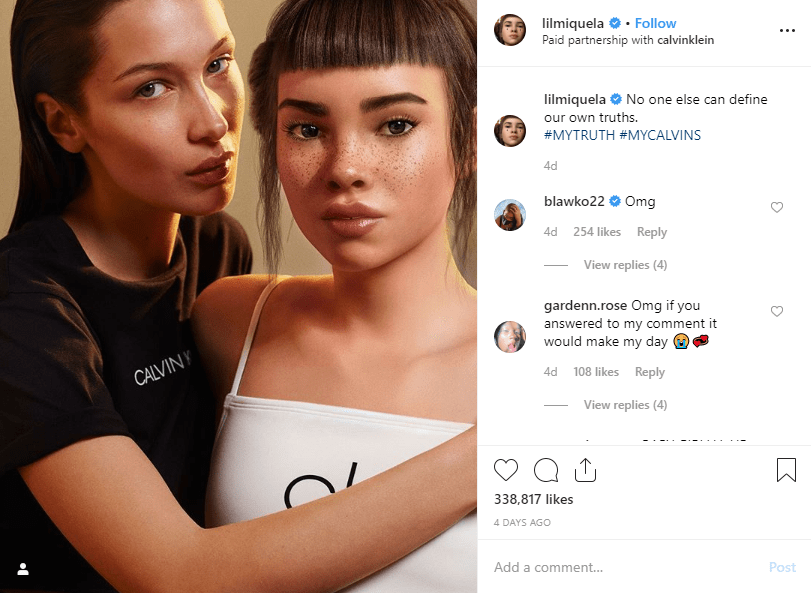 Lil Miquela Instagram account
Virtual items could also help luxury brands test out and get feedback on new designs, as well as making personalizing goods easier.
Virtual distribution
To sell virtual bags, virtual shoes, or virtual clothes, luxury brands will need to set up virtual stores.
Luxury brands may create replicas of existing stores in a virtual world. But they could also design brand new virtual shopping experiences with avatars, exclusive access, or virtual store associates, among others.
It also represents an opportunity for virtual retail platforms to emerge, just like the rise of the in-game virtual items market led to the creation of new marketplaces — think Naga Virtual or Andreessen Horowitz-backed Forte.
The potential rise of virtual luxury goods also raises a number of questions:
How do you certify the authenticity of virtual goods?
How do you ensure they're securely stored?
How do you generate demand for ever-living goods? etc
Just like in real life, finding the right platforms, creating scarcity, and fighting fakes will be key if luxury brands want to sell these items at a premium.
If you aren't already a client, sign up for a free trial to learn more about our platform.