Supply chain tech startups saw funding nearly double in the first quarter of the year.
While funding declined overall to US-based VC-backed startups in Q1'20, supply chain tech saw a boost in the quarter.
In Q1'20, funding to supply chain tech companies nearly doubled compared to Q4'19, reaching $1.3B. Deal count also increased by 60% QoQ to 48 rounds.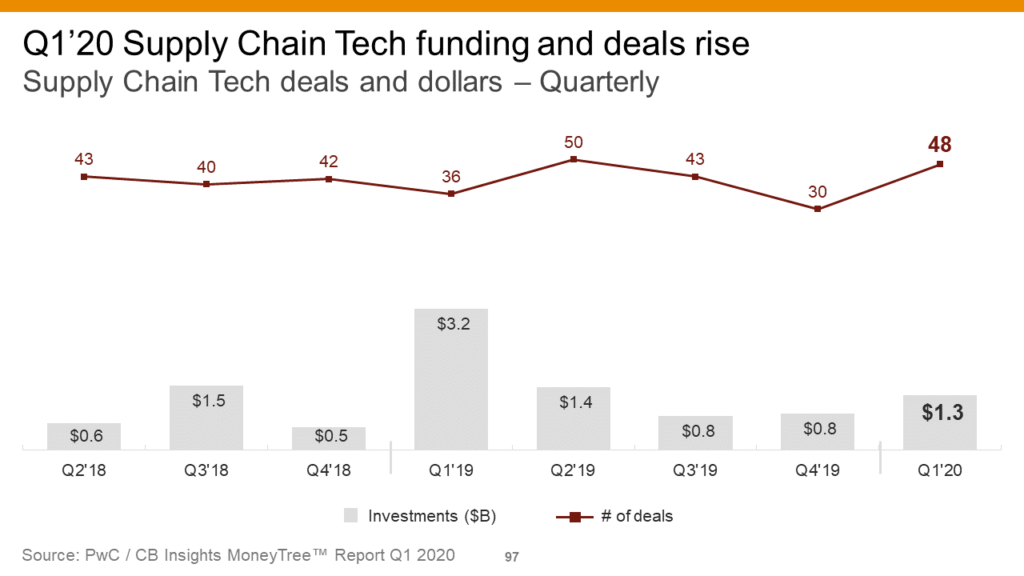 Some of the top supply chain tech deals in Q1'20 include:
robotics company Berkshire Grey's $263M Series B in January
a $53M Series A to Colorado-based Outrider in February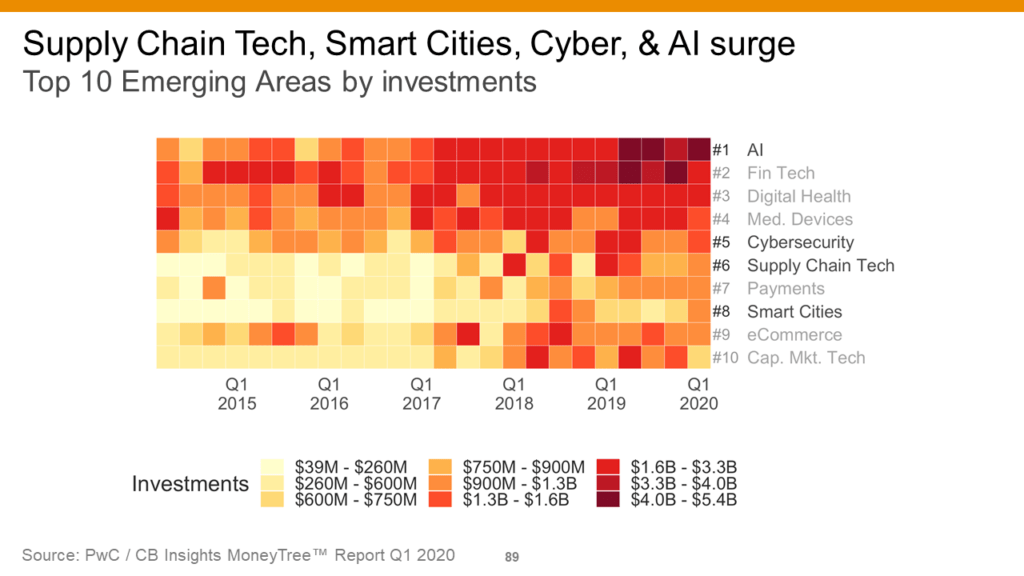 Supply chain tech was just one bright spot for investment in Q1'20 — other growing areas of focus included AI, cybersecurity, and smart cities.
Take a look at all the underlying data and more insights in our PwC / CB Insights MoneyTree Report™ Q1 2020.
If you aren't already a client, sign up for a free trial to learn more about our platform.