A drop in seed deals accounted for nearly 80% of the decline in deals in Q1'20 as investors rethought riskier, early-stage rounds.
Seed deals to VC-backed companies saw a sharp drop off in Q1'20, in part due to the Covid-19 pandemic.
Most investment stages have seen a relatively steady deal count over the past few quarters, but seed-stage deals saw the impact of coronavirus-related concern as investors pivoted away from early-stage bets.
In Q1'20, seed deals dropped to 267 rounds, down 27% from Q4'19 and 43% from Q1'19. In fact, the decline in seed-stage deals accounted for nearly 80% of the overall decline in deals this quarter compared to Q4'19.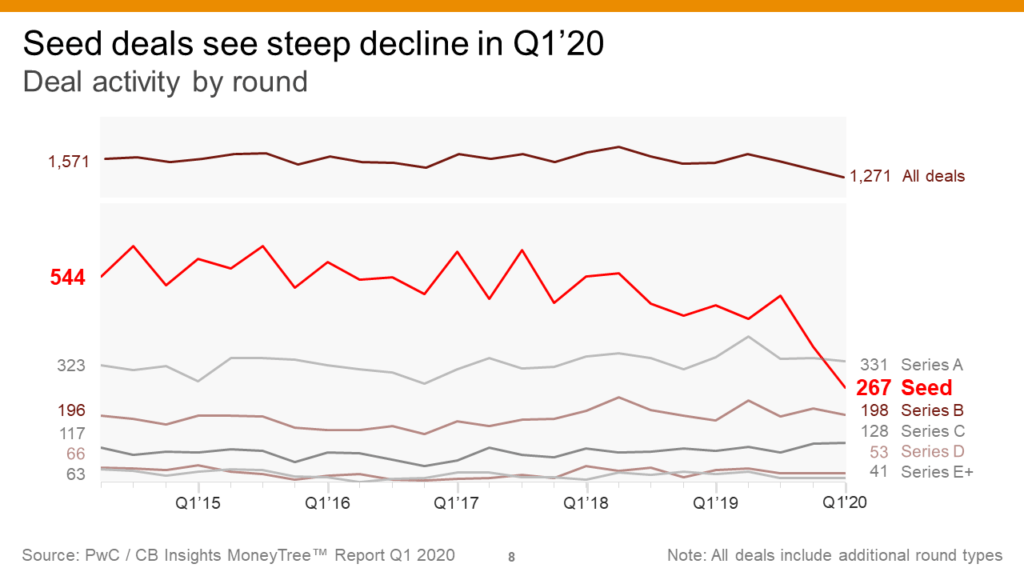 That said, the median size of seed deals stayed flat at $2.4M QoQ and increased more than 40% compared to Q1'19. This highlights that although fewer startups are receiving venture capital seed deals, VCs have yet to reduce their round sizes to these newer companies.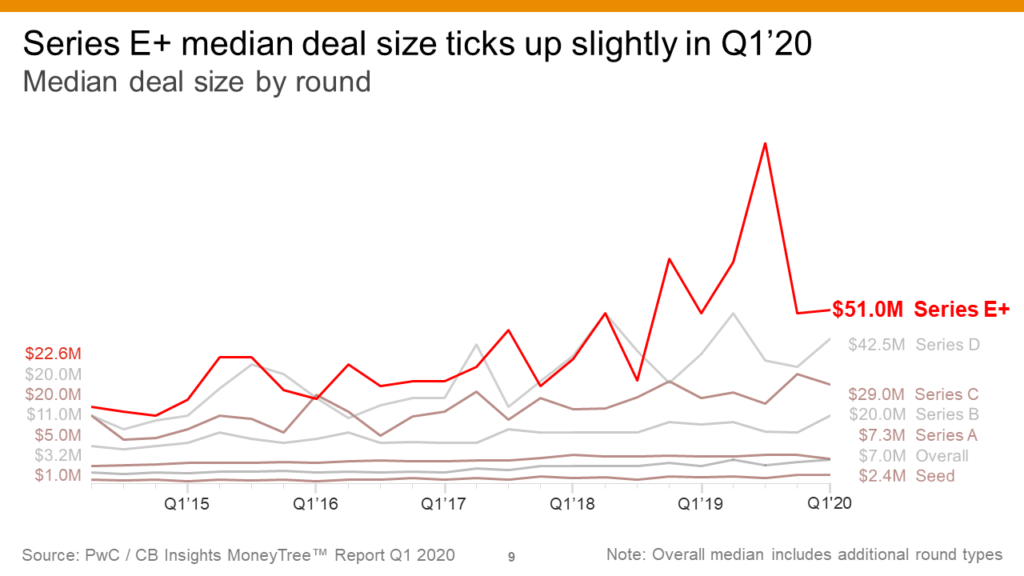 Take a look at all the underlying data and more insights in our PwC / CB Insights MoneyTree Report™ Q1 2020.
If you aren't already a client, sign up for a free trial to learn more about our platform.