In the first three months of this year, investors concentrated their bets as the VC and startup ecosystem felt the ripple effect of the pandemic.
VC deal activity declined in the US, with 1,271 deals completed in the first quarter. In Q1'20, deals fell 16% compared to the year prior and 9% versus Q4'19, likely due in part to the Covid-19 pandemic, although deals have been on the decline for 3 consecutive quarters.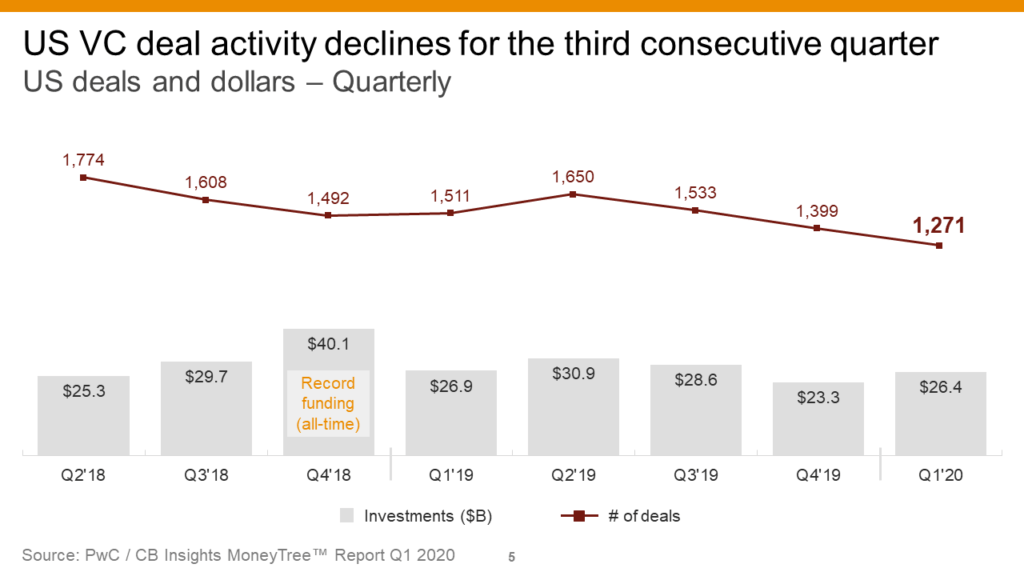 Funding, however, increased 14% QoQ to $26.4B, in part due to the increase in mega-rounds in the quarter.
Mega-rounds — financings of $100M or more — hit 58 rounds in Q1'20, up nearly 50% compared to the prior quarter. These large financings made up 45% of total funding in the quarter.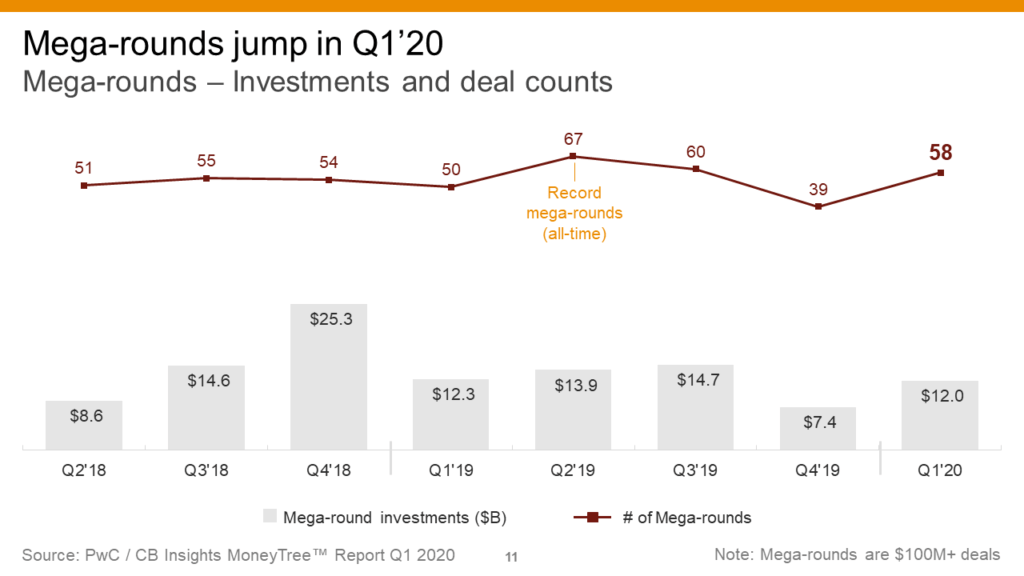 The largest US-based rounds of the quarter included a $700M round to e-cigarette company Juul Labs, a $590M Series C to air taxi startup Joby Aviation, and a $500M Series F to plant-based meat company Impossible Foods.
However, of the top 5 largest rounds , only 2 — Impossible Food's Series F and biotech startup Lyell Immunopharma's $493M Series C — happened in March, which may indicate a slowdown in Q2 due to the pandemic.
Take a look at all the underlying data and more insights in our PwC / CB Insights MoneyTree Report™ Q1 2020.
If you aren't already a client, sign up for a free trial to learn more about our platform.