With companies like WeWork and Uber expected to go public, 2019 will see the highest amount of exit value created through IPOs of US VC-backed tech companies.
Much of this year's chatter around tech IPOs has focused on when household names like Uber and WeWork will go public.
Already, 5 US-headquartered venture-backed tech companies have gone public since the start of 2019, raising $6.6B in total funding and exiting at a combined valuation of ~$48B:
As Uber gears up for its hotly-anticipated IPO, with a share price range that would value the company at as much as $90B, 2019 is slated to be the biggest year for US VC-backed tech IPO exits ever when it comes to value creation.
Including Uber's potential exit valuation (and leaving out WeWork, Slack, and other private tech companies entertaining IPOs), total US VC-backed tech IPO exit value could hit has much as $138B over the coming months. The prior record was set in 2012, when Facebook and 29 other tech companies went public at a combined exit valuation close to $130B.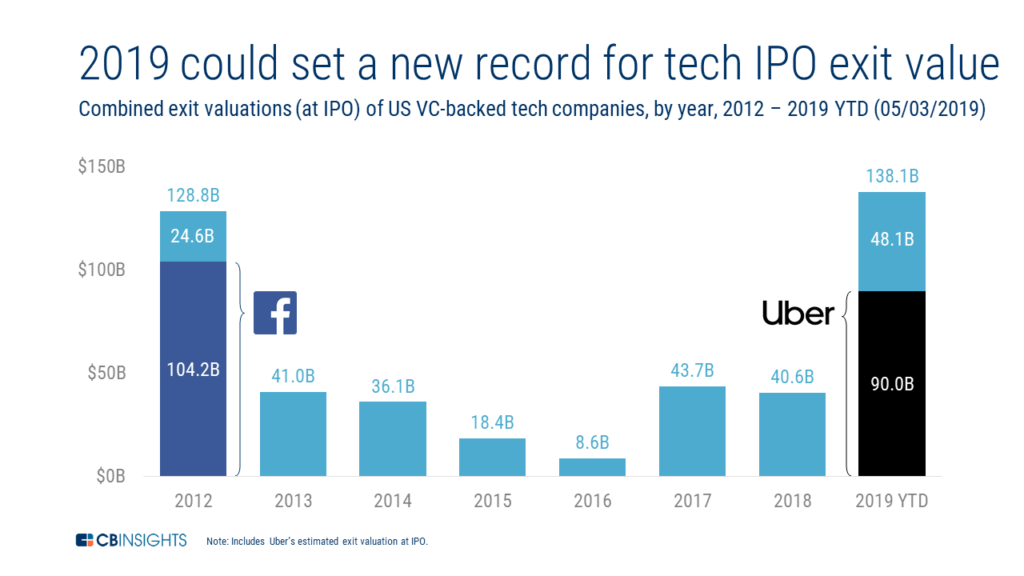 These numbers are especially impressive considering that the pace of US VC-backed tech companies going public is not increasing. As mentioned, 5 US-based VC-backed tech companies have gone public in the first third of 2019. The highest number of US VC-backed tech companies to go public in a single year is 33 (in 2014). At the current run-rate, 2019 could hit a total of 15 tech IPOs, well below 2014's peak.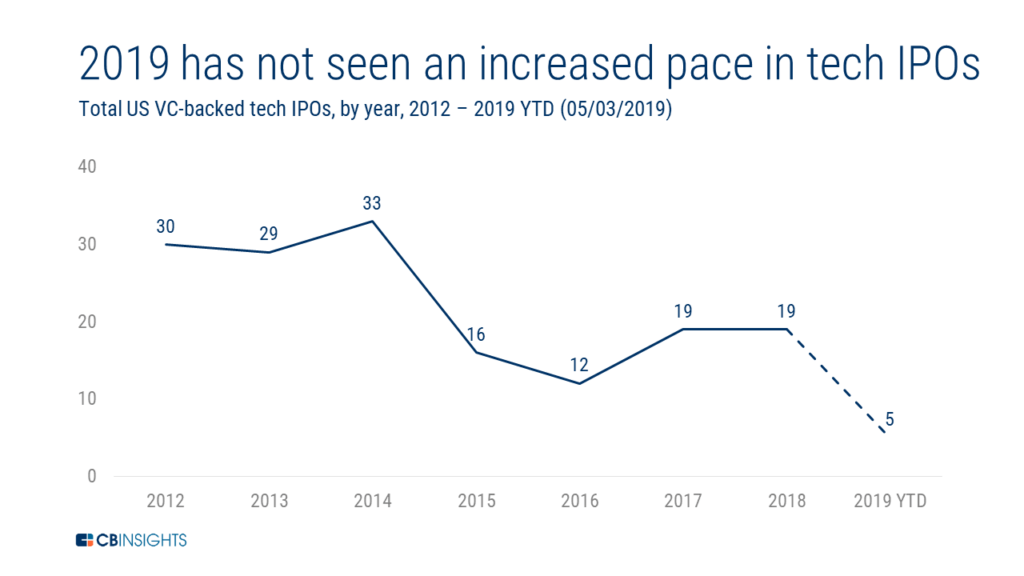 Taken together, these two data points — (1) a big combined exit valuation, and (2) a relatively average pace of IPOs — highlight that US VC-backed tech companies are going public at bigger valuations. Indeed, looking at the average US VC-backed tech IPO exit valuation since 2012, this year's average of $9.6B (through the start of May, and excluding upcoming IPOs) is more than double the previous record of $4.3B in 2012.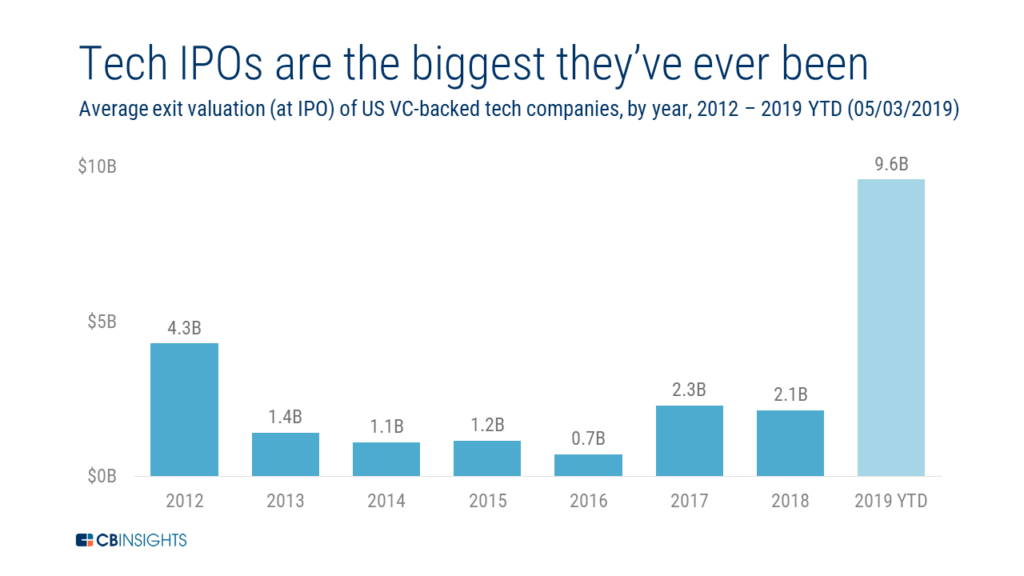 If you aren't already a client, sign up for a free trial to learn more about our platform.