Our timeline visualizes the 12 US fintech companies that had exits worth at least $1B, from Lending Club's $5.4B IPO to Certify's billion-dollar merger with Chrome River Technologies.
From payments to insurtech to lending, fintech companies are attracting investor attention. In 2018, startups in the space raised more than $45B, a record amount, while Q3'19 fintech funding recently clocked in with a quarterly record of nearly $9B.
As the industry continues to mature, with more funding going to mid- and late-stage companies, it's also seeing a number of exits — including highly valued events like Square's nearly $3B IPO and Centerbridge Partners' $1.5B purchase of insurance platform GoHealth.
Since 2014, 12 fintech companies have exited via an IPO or M&A deal valued at $1B or more. Using CB Insights' market intelligence platform, we visualized these exits together in one timeline.
Our analysis considers first exits since 2014 only. Data is as of 12/10/2019.
Please click to enlarge.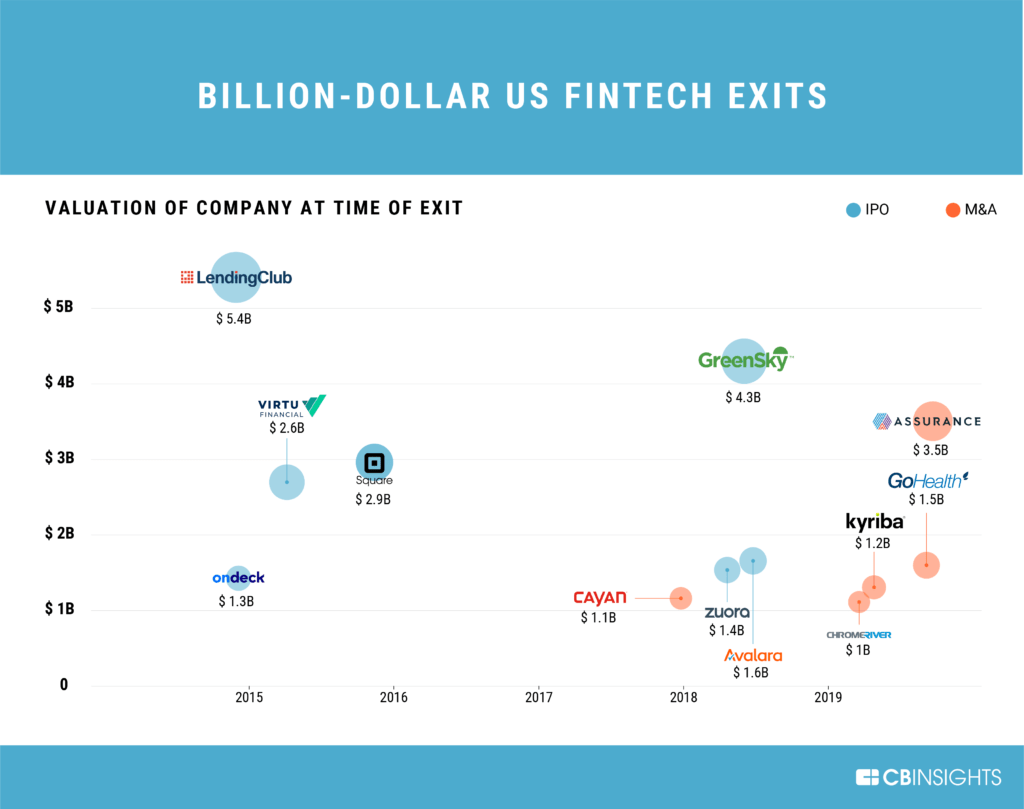 Key takeaways
Lending Club saw the highest-valued exit on our list, going public at a valuation of $5.4B in late 2014. Prior to its IPO, the loan issuer had reached a unicorn valuation of $3.8B.
However, the company's stock price has plummeted in the last 5 years, with its current market cap clocking in at closer to $1.1B.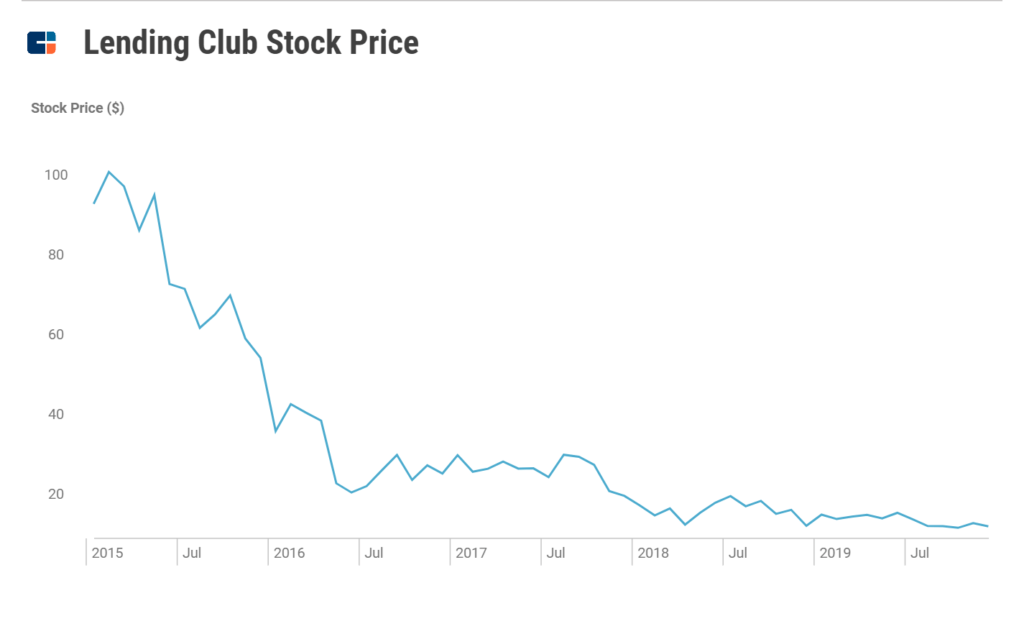 GreenSky and Square round out the top 3 IPOs: consumer financing marketplace GreenSky went public at a $4.3B valuation in May 2018, while payments startup Square IPOed at a $2.9B valuation — far below its previous private company valuation of $5.3B — in late 2015. While Square's market cap has since grown to more than $25B, GreenSky has floundered, with its current market cap less than half a billion.
The largest M&A deal on our list was Prudential's acquisition of cloud-based insurtech company Assurance IQ, which was valued at up to $3.5B. This is the most recent exit in our graphic (9/5/2019).
Four companies on our list reached $1B+ unicorn valuations prior to exiting: Square ($5.3B private valuation), GreenSky ($4.5B), Lending Club ($3.8B), and e-trading platform Virtu Financial ($2B).
If you aren't already a client, sign up for a free trial to learn more about our platform.