With the acquisition of Bento for Business, US Bancorp aims to better help small businesses manage their finances. Here are the top-line bullets you need to know.
US Bancorp, a provider of banking services, has acquired Bento for Business, a financial management platform for SMEs, for an undisclosed amount. The deal is expected to close in September, deliver 60% IRR, and generate strong cash returns.
Who are the parties to the deal?
Bento for Business: California-based Bento for Business is a digital spend management platform for SMEs that helps businesses keep track of expenses through a pre-loaded card. Bento's customer base and customer spend have grown 3x and 8x, respectively, since 2018.
US Bancorp: Minnesota-based US Bancorp provides global consumer and business banking, insurance, payment, and mortgage services. The company had 70,000 employees and $559B in assets as of June 2021. Its net income was $1.98B in Q2'21.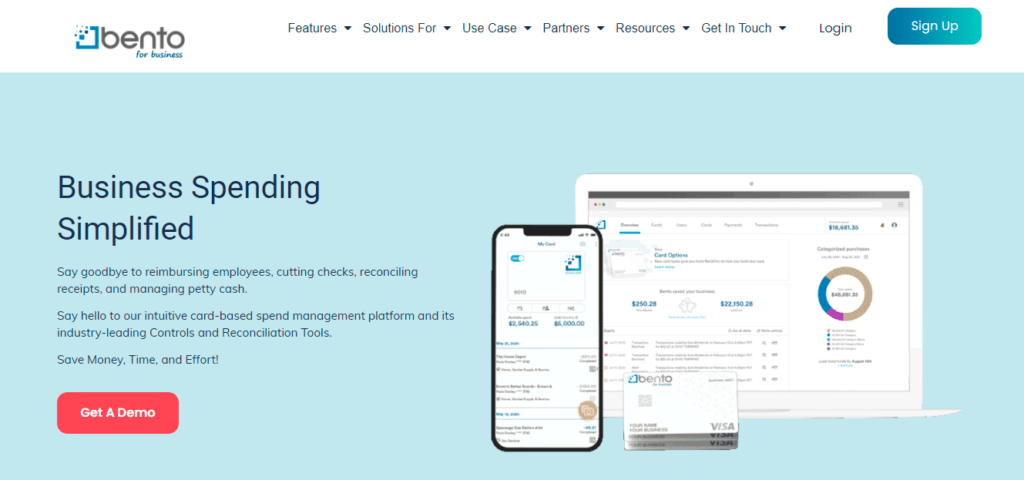 Source: Bento for Business
Why does the market matter?
The acquisition strengthens US Bancorp's position in the spend management market where:
The global spend management software market is expected to see a CAGR of 17.7% and reach a value of $3.97B by 2027, according to Verified Market Research.
Heightened digitization across industries has resulted in the need for solutions that unify spend management software and expense reporting & analytics.
Tighter regulations related to accounts and spending information, increasing usage of market intelligence, and the need to keep company expenses to a limit without impacting operations are all driving demand for spend management software.