With the acquisition, UPS will expand and speed up its delivery services. Here are the top-line bullets you need to know.
UPS, a global logistics service provider, acquired Roadie, a same-day delivery company, for an undisclosed amount. The deal is expected to close in Q4'21.
Who are the parties to the deal?
Roadie: Georgia-based Roadie is a delivery network operator that offers services including last-mile, on-demand, and same-day delivery. It has a community of 200,000 verified drivers delivering shipments to more than 20,000 zip codes across the US. The company claims to have experienced 400% growth — increasing services to over 15,000 new locations and adding 5,000 stores while maintaining a 98% successful delivery record in 2020.
UPS: Georgia-based UPS is a freight transportation and logistics company that offers delivery services. It operates 2,285 daily flight segments globally and has delivered 24.7M packages to more than 220 countries and territories. In Q2'21, the company posted consolidated revenue of $23.4B. It has more than 540,000 employees globally.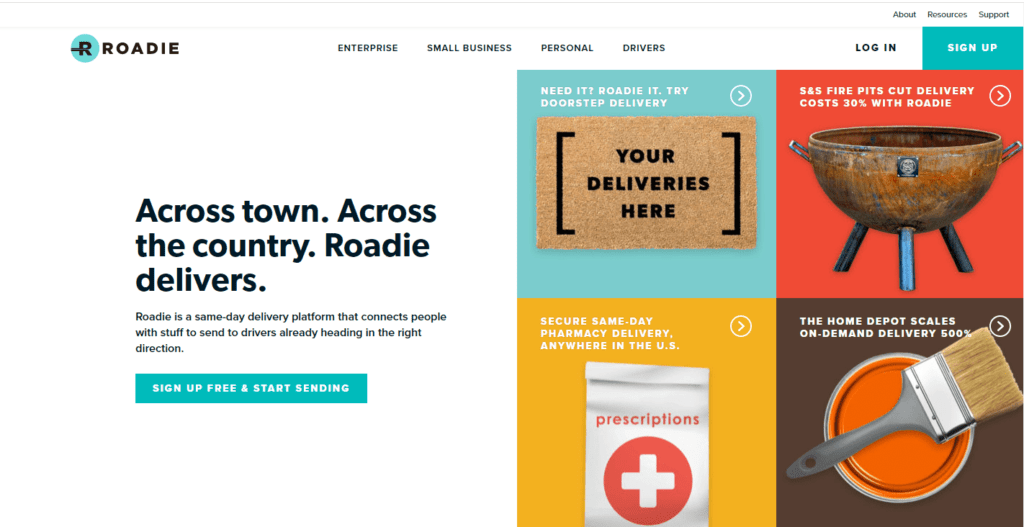 Source: Roadie
Why does the market matter?
The global logistics market is projected to grow at a CAGR of 6.5% and reach a value of $12.98T by 2027, according to Allied Market Research.
The pandemic accelerated the growth of online retail in 2020 and caused an increase in demand for consumer packaged goods, medical supplies, and other consumer goods — all of which boosted market growth.
The global supply chain and logistics technology segment witnessed more than 400 deals in 2020.