Also covered are the future of the connected car, where Fitbit is focused, Morgan Stanley's best headline, and more.
Today's client note has cars and cannabis. What else could you possibly want?
Disney also gets hagfished by Netflix
Earlier this week, we talked about Netflix's hagfish strategy and how they're using it against Comcast. Looks like Netflix's hagfishing of Disney has been underway for a while.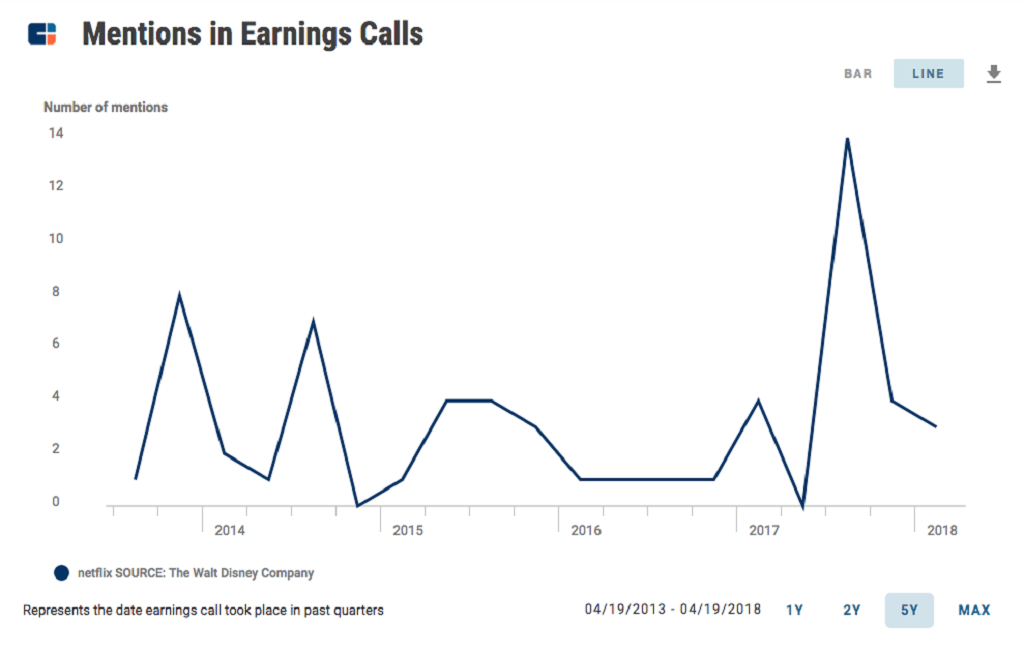 As a reminder, the hagfish is a nasty little creature that devours its prey from the inside by tunneling deep into its flesh. Hagfish use the strategy to eat much larger prey like sharks and whales.
The above chart is the number of mentions of Netflix on Disney earnings calls over time.