The number of new US-based unicorns in Q1'20 hit a 2-year low, while aggregate valuations fell. Is this the beginning of the end for the unicorn?
Across the US, unicorn births are on the decline.
The number of new unicorns peaked in Q4'18, with 23 unicorn births in the quarter. Since then, the number has trended downwards.
Q1'20 saw just 12 new unicorn companies emerge throughout the quarter.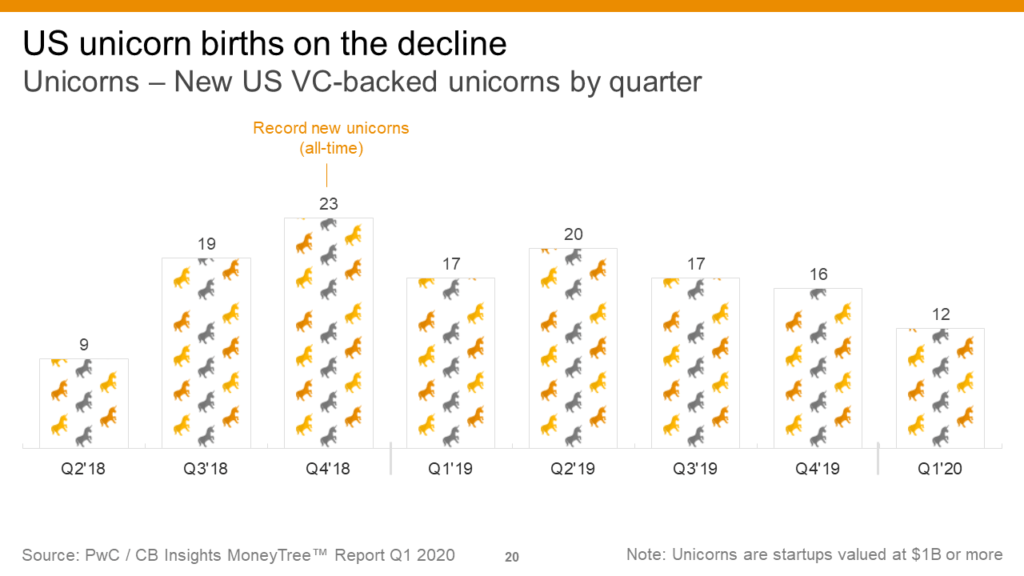 Some of these new billion-dollar companies include:
Healthcare startup Alto Pharmacy, which raised $250M at a $1B valuation in January
Edtech company Udemy, which joined the unicorn club at a $2B valuation following a $50M Series E round in February
Ride-hailing app Via Transportation, which raised a $200M Series E at a $2.25B valuation in March
Interestingly, the aggregate valuation of unicorns also fell, even though 12 new unicorns were created in the quarter and the total number of US-based unicorns hit a record high of 204.
US unicorns as a whole were valued at $624B in Q1'20, down from $634B in the previous quarter and its record all-time high of $639B in Q3'19.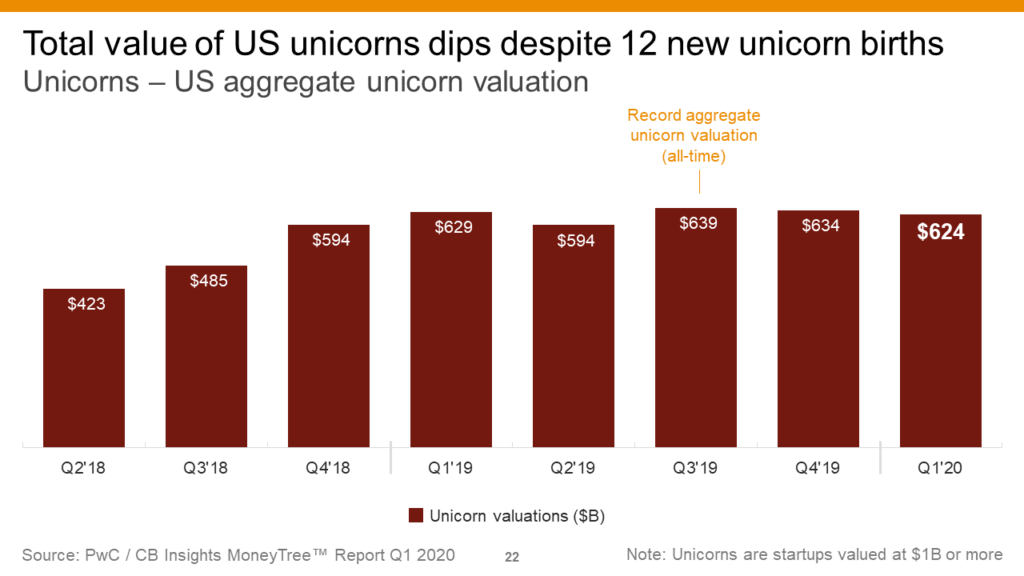 This trend may continue into Q2'20 as investors become increasingly risk-averse due to the coronavirus pandemic, minting even fewer unicorns.
Take a look at all the underlying data and more insights in our PwC / CB Insights MoneyTree Report™ Q1 2020.
If you aren't already a client, sign up for a free trial to learn more about our platform.