Unicorn valuations are surging, as these private companies are minted as unicorns at higher and higher valuations. We look at the state of the unicorn valuation market. 
The VC markets are flush with cash, amid record-low interest rates and recovered confidence in a booming post-pandemic economy.
DOWNLOAD THE BEST OF OUR UNICORN RESEARCH
Get exclusive access to our top reports on the world's billion-dollar private companies, including a list of the best unicorn investors, a deep dive on the most valuable unicorn, and more.
In Q2'21, funding to startups shattered past records, hitting $156B — an astonishing 157% increase year-over-year. 
Furthermore, 136 new unicorns were birthed globally — nearly 6x the 23 unicorns born a year ago in Q2'20, and already higher than the 128 unicorns born in all of 2020.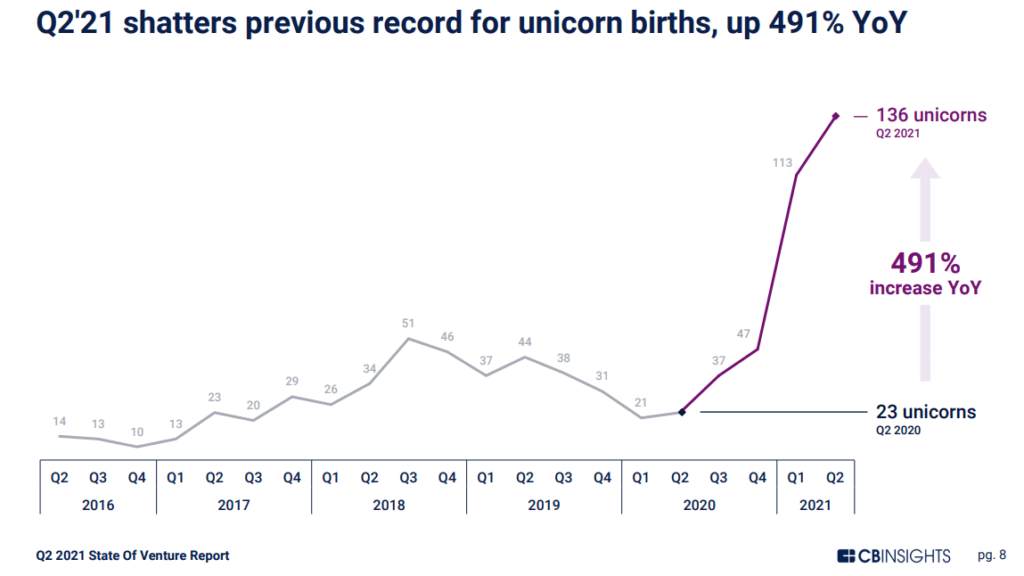 It's not just the count that's growing: companies are also becoming unicorns at increasingly high valuations. 2021 saw unicorn births at record valuation levels, increasing from an average of $1.18B in 2016 to $1.56B so far this year.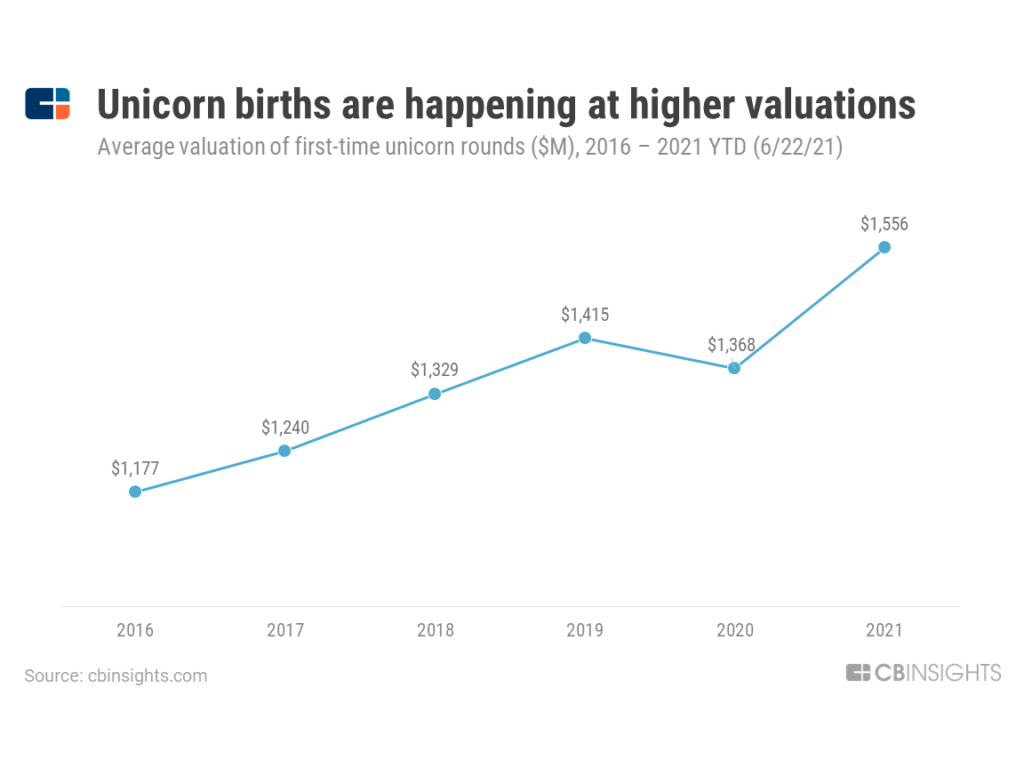 To further illustrate the rapid clip at which valuations are growing, we look at the 5 unicorns that have raised this year with the largest valuation jumps since their last funding.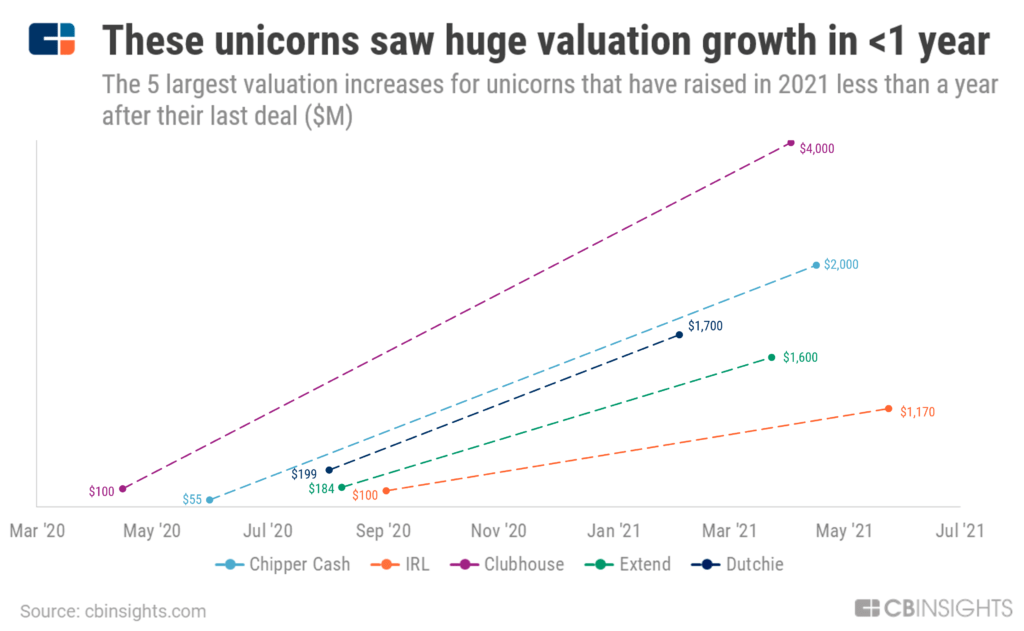 Among these are: 
If you aren't already a client, sign up for a free trial to learn more about our platform.