The seed funding will allow Una Brands to acquire small-scale e-commerce businesses in the Asia-Pacific region. Here are the top-line bullets you need to know.
Una Brands, an acquirer and consolidator of small-scale e-commerce companies, has raised $40M in a seed funding round that drew participation from 500 Startups, Kingsway Capital, and 468 Capital, among others. The financing was a combination of equity and debt.
How's the company performing?
Singapore-based Una Brands acquires and consolidates small-scale companies that operates in Asia and sells its products across e-commerce platforms, such as Amazon, Lazada, Shopee, and others.
It acquires 100% of the brand and provides the vendors a profit-sharing model through which the seller receives fixed revenue and profits as the business grows.
The company seeks to acquire brands that have an annual revenue between $300,000 to $20M across multiple categories.
The company is currently developing a tool to automate its valuation process.
Una has operations in Singapore, Malaysia, and Australia.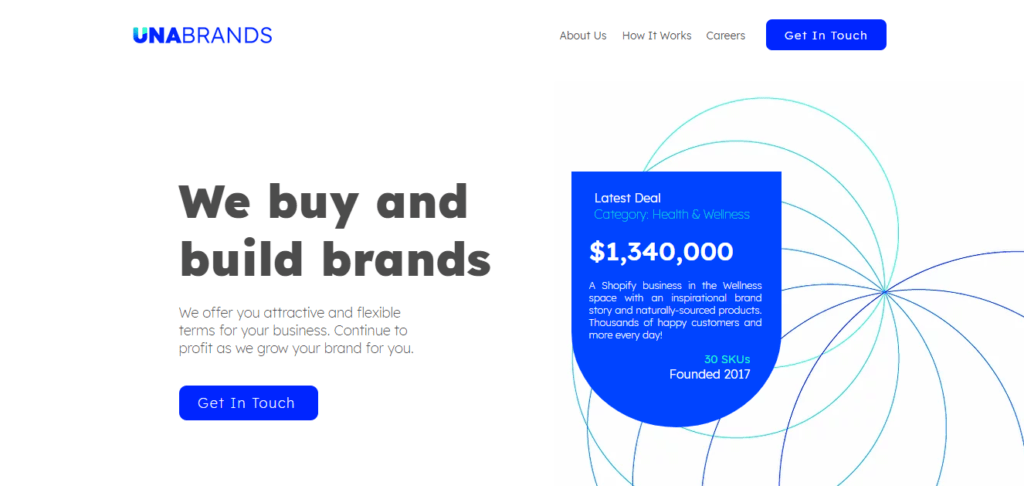 Source: Una Brands
Why does the market matter?
The e-commerce market is projected to grow at a CAGR of 22.9% to reach a value of $16.2T by 2027, according to Meticulous Market Research.
The Covid-19 pandemic has bolstered growth of demand for online shopping.
Investment in e-commerce initiatives has increased by more than 50% between 2019 and 2020.
Given Amazon's stronghold over the online retail market, retailers are doubling down on unique strengths like niche assortment and distinctive convenience and consolidating through mergers, acquisitions, and partnerships.