Ultraleap will use the funding to commercialize its technology. Here are the top-line bullets you need to know.
Ultraleap, a developer of ultrasound-based hand tracking tech and touchless interfaces for virtual reality, has raised $80.9M in a Series D round. The round drew participation from Tencent Holdings, CMB International Capital, and British Patient Capital, among others.
How's the company performing?
UK-based Ultraleap, formerly known as Ultrahaptics, offers hand tracking and touchless haptic technologies that help simulate natural interactions in the virtual world.
It offers 3 tracking products — Stereo IR 170, Leap Motion Controller, and VR Developer Mount — and 2 haptics products — STRATOS Explore and STRATOS Inspire. Gemini, its fifth-generation hand tracking platform, has made the company's software available across a variety of platforms, third-party hardware, and camera systems.
Ultraleap has collaborated with DS Automobiles and Hosiden to develop a new aerial haptic experience, and it has also partnered with CEN Media Group to install screens in cinemas that display touchless interactive content.
The company maintains a global network of more than 350,000 developers.
Ultraleap is supported by a team of 150 employees across North America, Europe, and Asia.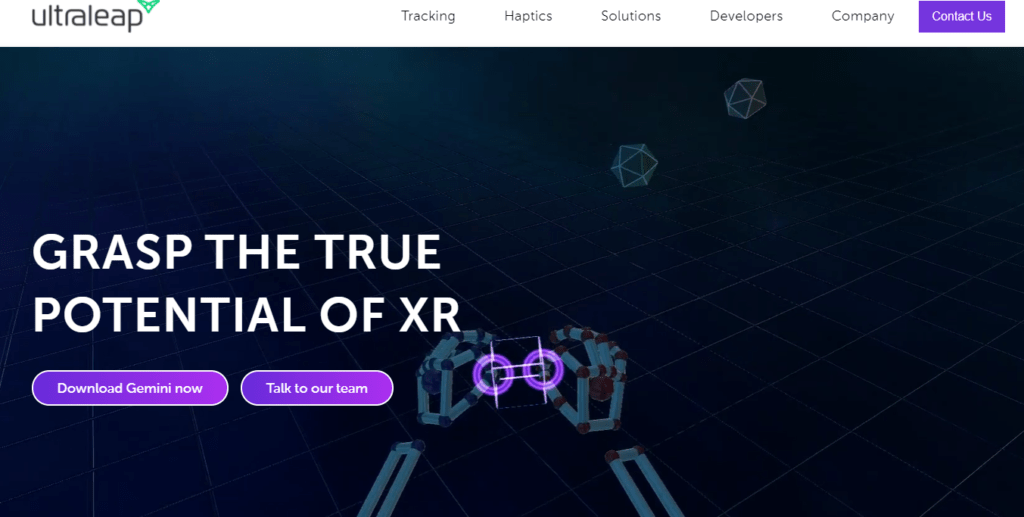 Source: Ultraleap
Why does the market matter?
The haptic technology market is projected to reach a value of $21.5B by 2026, growing at a CAGR of 13.89%, according to Market Research Future.
The increasing adoption of haptic solutions across industries, such as automotive and healthcare, as well as the extensive use of haptic actuators for operations in difficult environments have contributed to market growth.
The rising use of smart electronic devices, smartphones, and wearables is also driving growth in this market.