Does Uber plan to match carpool riders based on common interests or even possible romantic synergy? Uber's growing patent portfolio points to future possibilities for the ride-sharing platform.
Uber has been on a bit of a patent shopping spree, and recent purchases suggest it could eventually turn its carpooling feature into a matchmaking service.
According to CB Insights patent data, Uber holds 268 US patents and patent applications, but a big chunk of those come from purchases. Uber has bought over 200 patents from sellers like AT&T, HP, and Microsoft.
Many of these purchases likely serve to protect against infringement lawsuits – especially on the heels of the recently settled Waymo lawsuit (for a cool $245M in Uber equity). At the same time, others could signal where the $68B behemoth — under new leadership and anticipating an IPO — is headed next.
In June 2017, Uber bought a series of patents from ManyWorlds. Granted today, one patent details a "physical object-based people matching method, system, and device."
This system would gather different types of user data ranging from common interests to location and even physiological responses, like blood pressure or heart rate. It then recommends a similar user as a match.
If both users opt-in to the recommendation, they're connected. One motivation for such a system, according to the patent, is that "people are interested in meeting or connecting with other people to foster rewarding relationships whether for business, shared interests, or romance."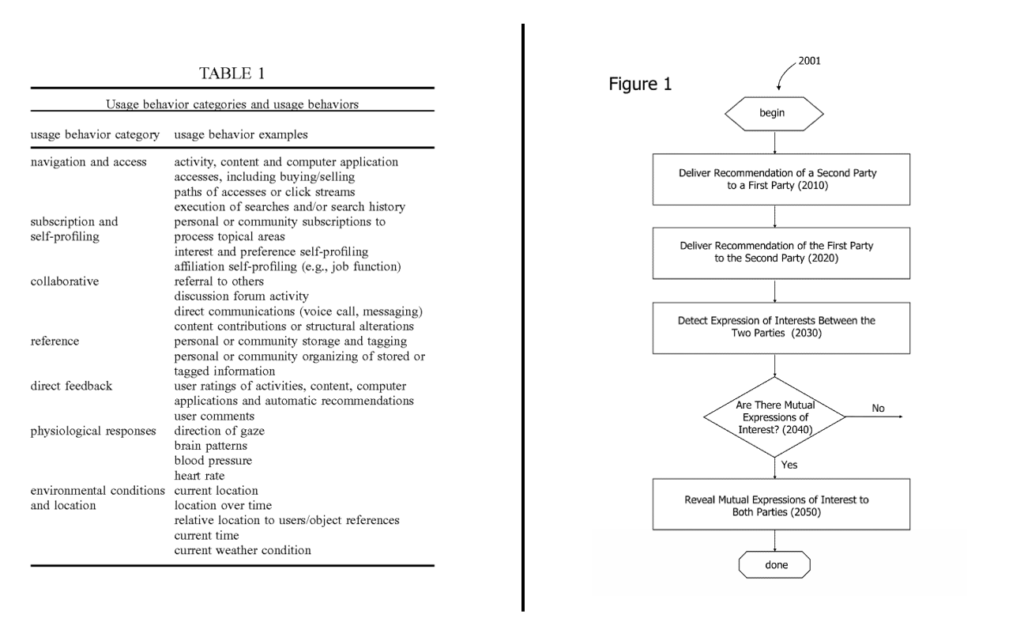 These patents could also allow the company to segment Uber Pool riders based on interests or broader user behaviors, like search history.
Uber might also use these patents in conjunction with its massive customer base to quickly expand into areas like dating or social networking, as competitors increasingly attack Uber's core ride-hailing and ride-sharing lines of business.
Beyond matchmaking, this patent could be more strategically important to Uber as a way to help protect the company's ridesharing product, Uber Pool, which allows users heading in the same direction to ride together. Users opt-in to share a ride (typically for cost savings purposes), and are pooled together based on geographic proximity and destination.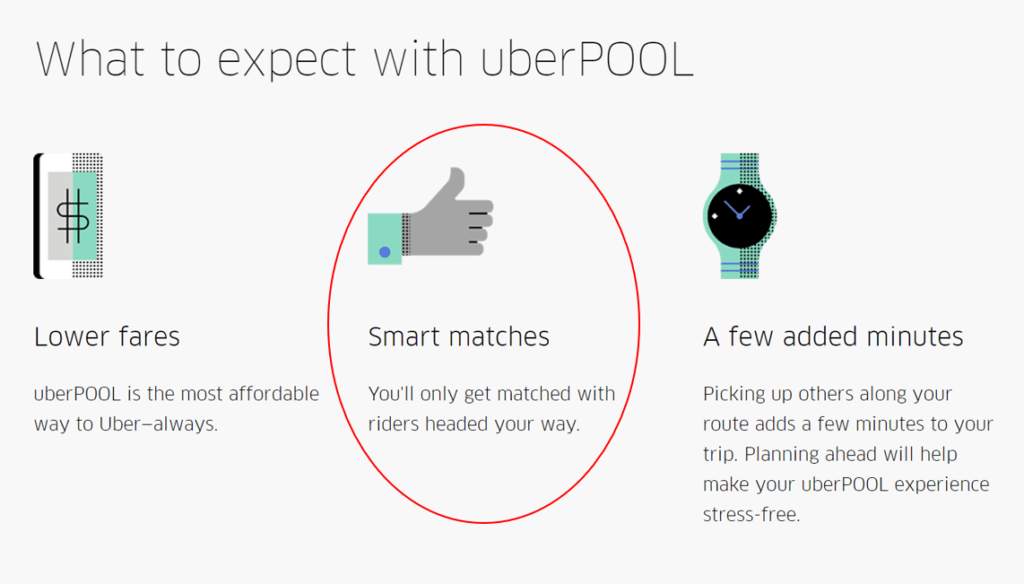 However, the company will likely need to tread carefully around consumer privacy and user data. It holds highly sensitive information on people's daily movements and if it is perceived to be using that information inappropriately or out of bounds with what users have consented, they're likely to see plenty of blowback.
If you aren't already a client, sign up for a free trial to learn more about our platform.