We also dig into automaker earnings calls and the connectivity push, the newest fintech unicorn, and celebrity angel investments.
Valet parking volumes are way down due to Uber and Lyft, and why dismissing WeWork as a bull market business model might not be right. Today's note also covers:
Uber's collateral damage: parking
The parking industry is facing significant headwinds. As parking companies focus on making parking more convenient, are they fighting yesterday's war?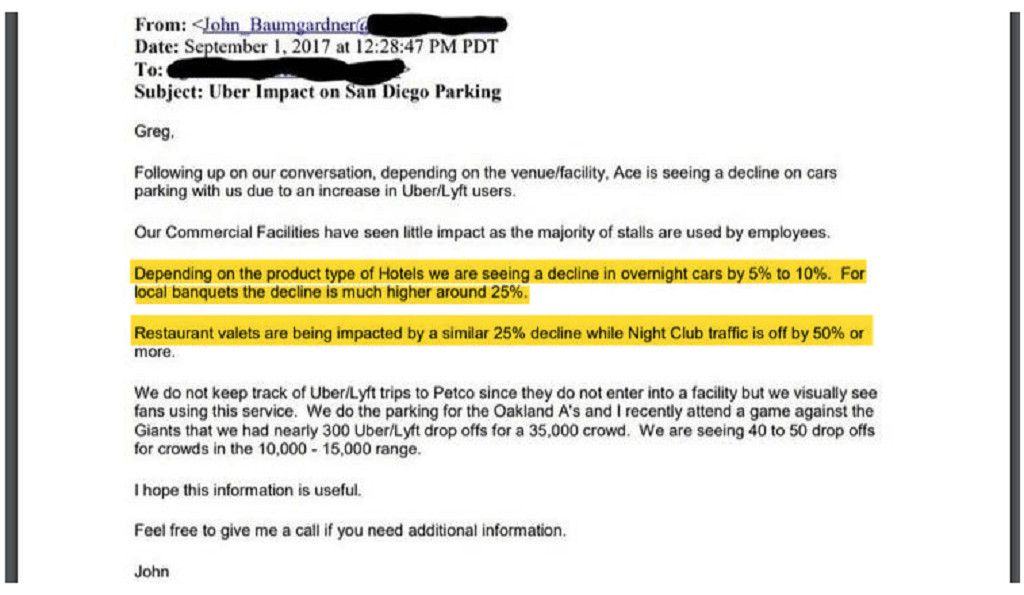 As the email above (identified by The San Diego Tribune) indicates, the parking space is clearly in trouble. The email highlights the impact Uber and Lyft have had on one large parking company, Ace Parking. The stats: 
At San Diego hotels serviced by Ace Parking, overnight parking has declined 5 percent to 10 percent. At restaurant valet stands, business is down 25 percent.

And, most dramatically, nightclub valets are seeing a 50 percent drop off.
So we wanted to take a look to see if there are any notable public parking companies.
Here is one.