Uber and Lyft could transform the healthcare industry — and ultimately clash with Amazon.
Uber and Lyft may have reached an exit in the past few months, but the companies are just entering a new space.
Both companies have established healthcare arms focusing initially on non-emergency medical transport (NEMT) services. NEMT is low-hanging fruit for each of the transportation giants – no-show rates at doctor appointments are as high as 30%, with transportation cited as a key reason for absences.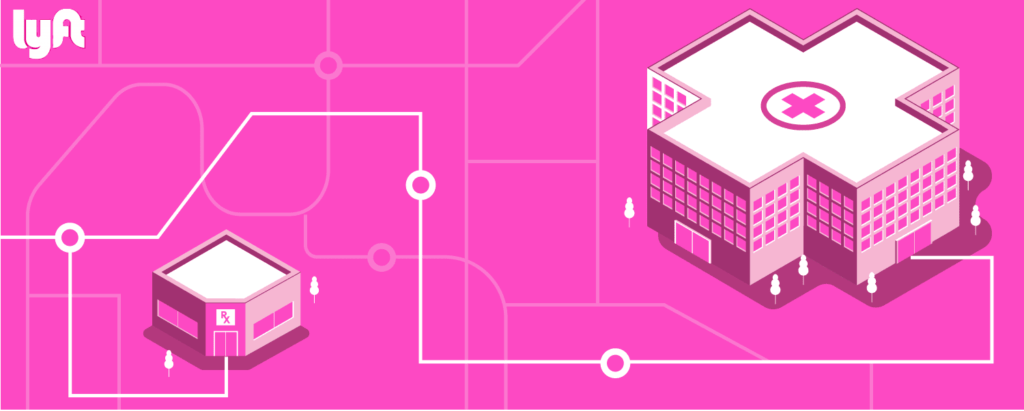 The ride hailing giants have offered NEMT for the last few years, but their healthcare businesses shifted into gear at the HIMSS healthcare conference in early 2018.
At the conference, Lyft announced a partnership with Allscripts to integrate into the company's electronic health record.
Days later, Uber announced its Health Dashboard, which allows providers to order rides directly for their patients. Later in the year, CMS announced changes to Medicare Advantage policy allowing for insurers to offer NEMT benefits as part of their coverage.
Lyft reports than nearly a third of its riders have used it to get to or from a medical appointment. It partners with the Blue Cross Blue Shield Institute, Humana, and Caremore Health to transport members to doctor's appointments. It also works with Walgreens and CVS to offer rides to drugstores.
Uber's focus has been on offering rides to doctor's appointments, pharmacies, and fitness centers to members of partners like MedStar Health and Hackensack University Medical Center. It is also piloting a wheelchair accessibility program in six major cities.
Uber is currently promoting its "Uber Health Dashboard," a HIPAA-compliant tool that allows healthcare organizations to coordinate patient transport. With providers booking rides on their behalf, riders do not need to have their own cell phones to use Uber.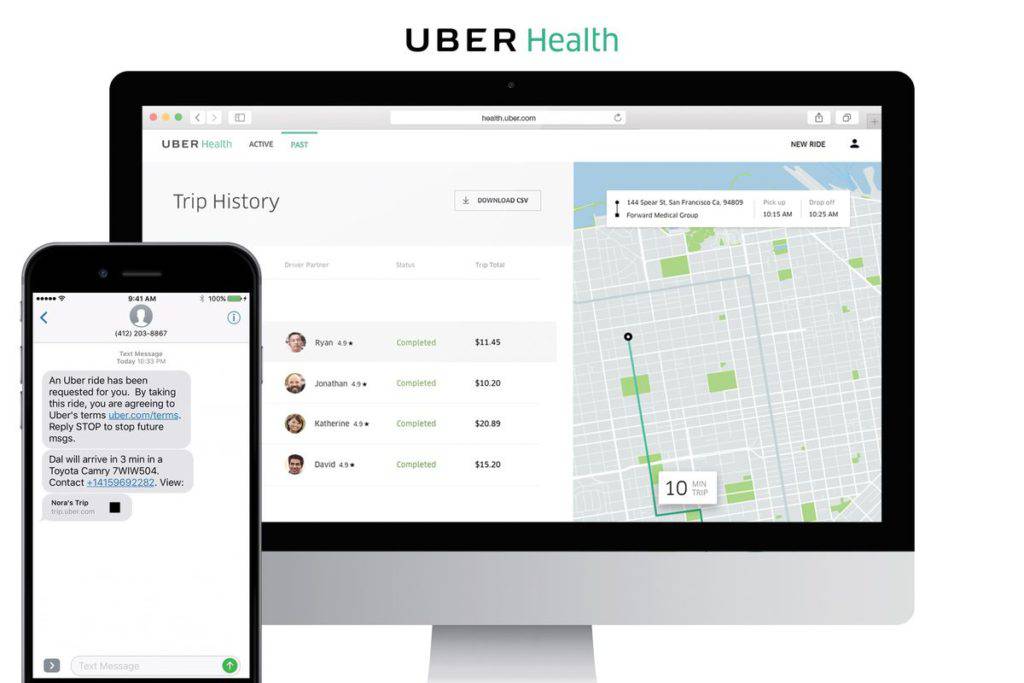 Results to date have been positive. According to a Health Affairs report on two of CareMore Health's facilities, Lyft riders were on time more often and yielded 39% more savings to CareMore than competitive products.
Uber, meanwhile, has worked with Boston Medical Center to replace its shuttle busses between campuses, yielding half a million dollars in savings in the process.
Prescription delivery might be next
Former Head of Uber Health Aaron Crowell alluded to the company's potential in prescription delivery at the latest HIMSS annual conference. Uber could leverage both drivers and deliverers for Uber Eats to bring patients' prescriptions to their homes.
Companies like Capsule, Alto Pharmacy, and Zipdrug offer similar services, and have raised over $150M combined.
If Uber does venture into prescription delivery, it could eventually pit the company against Amazon, as the service is a logical future offering for each of two companies.
But that's just one thing the company might move to in the near term. If you're a client, you can read about more about the ride hailing giants' healthcare moves in both the near and long term in How Uber And Lyft Could Transform Healthcare. For a hint, check out Uber Elevate.
If you aren't already a client, sign up for a free trial to learn more about our platform.