This acquisition will help Uber shore up its delivery business in the Latin American market. Here are the top-line bullets you need to know.
Uber, a ride-sharing technology company, has acquired Cornershop, a grocery delivery firm for $1.4B in an all-stock transaction. The acquisition is expected to close in July. The deal comes after Uber's $450M majority stake acquisition of Cornershop in October 2019.
Who are the parties to the deal?
Cornershop: Chile-based Cornershop is an on-demand online grocery delivery application that operates across the US, Peru, Brazil, Colombia, and Canada. The company delivers fresh vegetables, pharmaceuticals, pet supplies, and home use and beauty products from across 3,700 stores including supermarkets like Chedraui, HEB, City Market, Costco, and Soriana.
Uber: California-based Uber is a ride-hailing smartphone application provider catering to 20 major metropolitan markets around the world. It provides a fleet of vehicles including cars, bikes, and buses, among others. The company says it has around 93M users globally. In May 2019, the company went public at a valuation of $75.46B.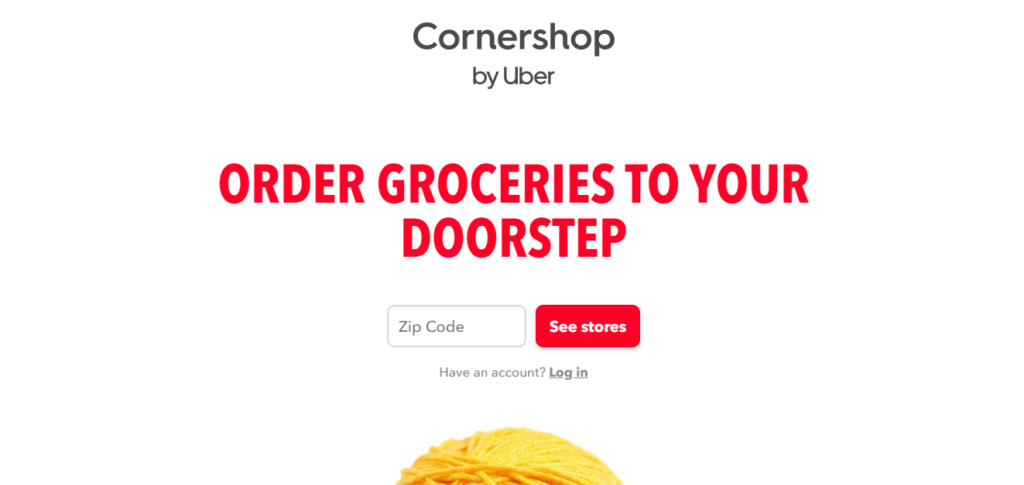 Source: Cornershop
Why does the market matter?
Uber wants to strengthen its position in the logistics space where:
The global logistics market is projected to grow at a CAGR of 6.5% and reach a value of $7.641T by 2027, according to Allied Market Research.
Global supply chain and logistics tech investment reached $8.6B in Q1'21.
Consumers have turned to delivery services in droves amid pandemic-induced lockdowns and indoor dining restrictions. In response, the $186B food and beverage delivery industry has expanded to meet customers' evolving needs and interests, including by doubling down on sustainability.