Since 2015, global meat giants from Tyson to Cargill have invested in high-momentum, animal-free protein startups seeking to upend the traditional meat industry.
Though not a new concept, meat substitutes have become all the rage lately with VCs pouring hundreds of millions of dollars into the space.
Some newer entrants, such as Impossible Foods and Beyond Meat, use ingredients like pea protein & heme and target channels like fast food to convert regular meat eaters.
Meanwhile, startups using technology to engineer meat in labs are rising in popularity and racing each other to market.
In addition to offering new products, these startups have the potential to upend all parts of the meat production process and could threaten the future of the meat giants.
Despite a sizzling regulatory battle to protect animal meat from next-gen alternatives, Cargill, Tyson, and others are embracing the trend by backing meatless substitutes.
"We continue to invest significantly in our traditional meat business, but also believe in exploring additional opportunities for growth that give consumers more choices."

– Justin Whitmore, Chief Sustainability Officer at Tyson
Meat producers back meat substitutes
Leading meat producers are building up a portfolio of investments in insects, plants, and lab-grown meat. Cargill has backed lab-grown meat startup Memphis Meats (Aug'17), pea protein producer PURIS (Jan'18), and Calysta (Feb'16 and May'17), a company designing methane-based proteins.
Tyson has invested in Memphis Meats (Jan'18) and Beyond Meat (Oct'16 and Dec'17), and most recently announced an investment in Israel-based clean meat startup Future Meat Technologies (May'18). Additionally, poultry conglomerate PHW backed lab-grown chicken startup SuperMeat (Jan'18).
Most recently, in April 2018, leading Canadian deli meat producer Maple Leaf Foods invested in Entomo Farms, a cricket and meal worm protein producer.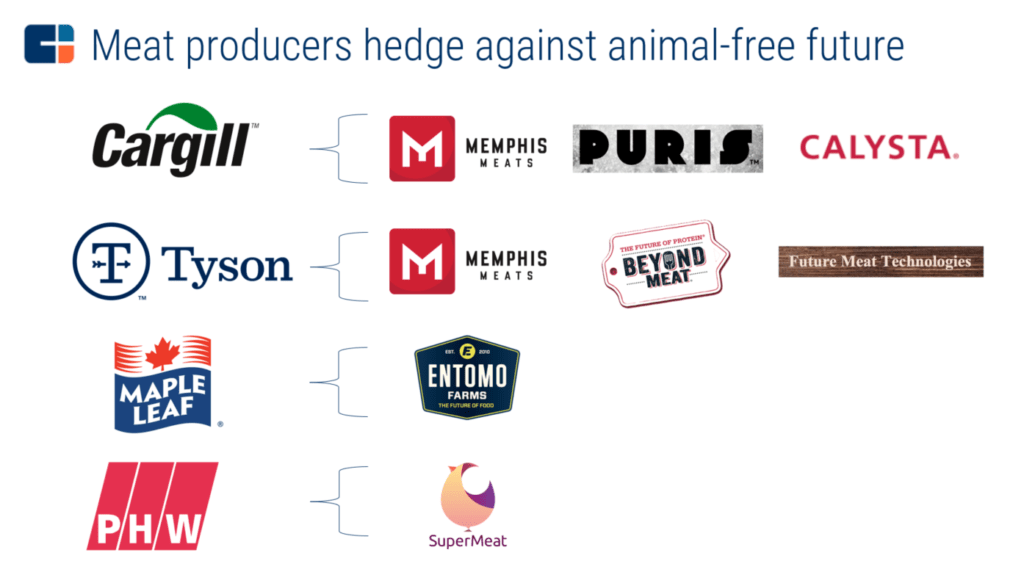 What's next?
Meat producers will continue to bet on an animal-free future. Like Tyson, we could see other meat incumbents position themselves more broadly as protein companies instead of just meat producers.
Alternative seafood substitutes are following a similar trajectory to meat substitutes, and we could see major seafood companies begin to invest in this space.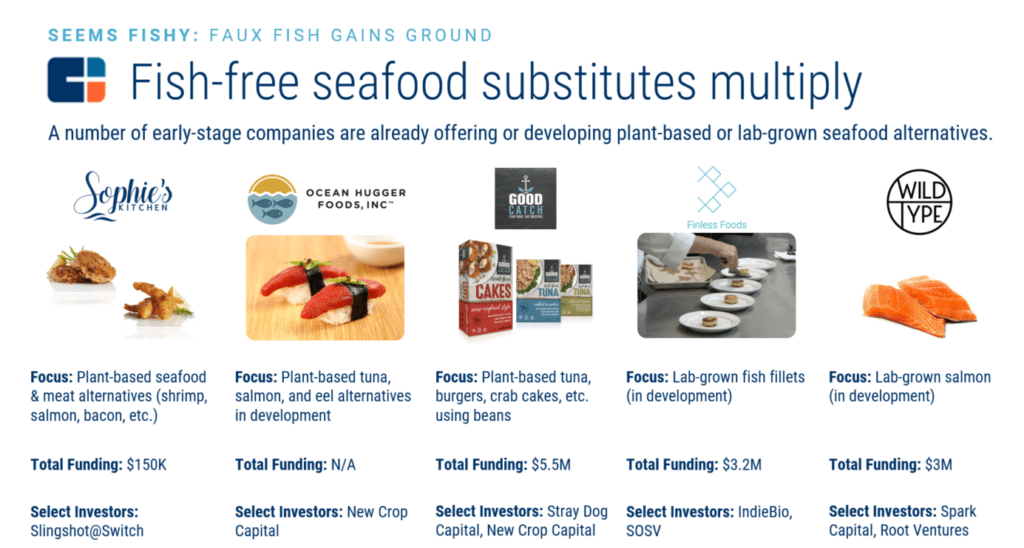 Additionally, the advent of alternative proteins will force companies to rethink how they advertise their meatless products to consumers.
Dietary labels such as "vegetarian," "vegan," and "pescetarian" won't be enough — companies' marketing and advertising capabilities will have to address a more diverse array of dietary preferences that consumers will adopt in the future.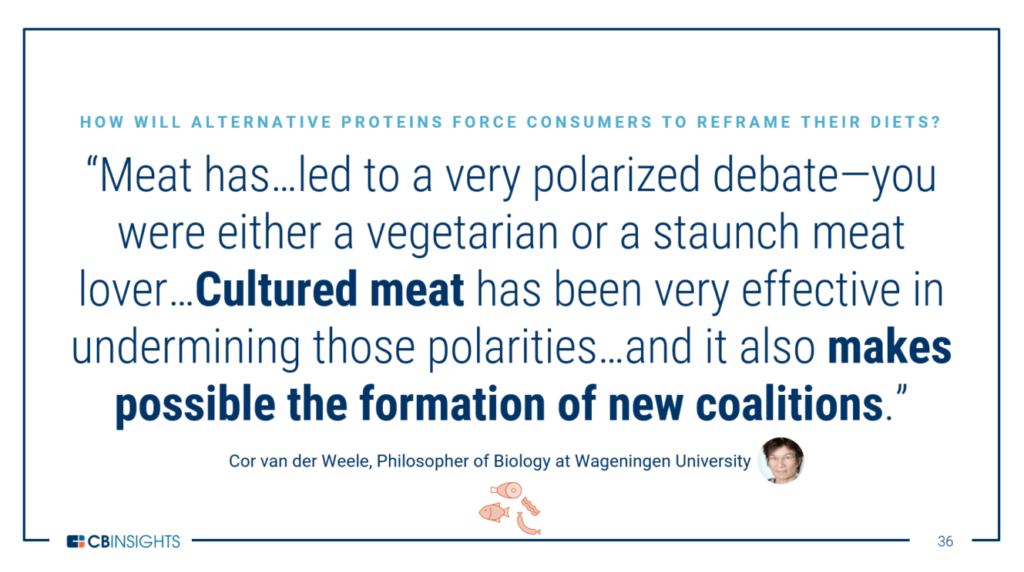 If you aren't already a client, sign up for a free trial to learn more about our platform.